3Shape Splint Studio 2022.1 is now a 3Shape Unite app. With the introduction of the Patient Library, it is now easy to use existing scans for occlusal splints. Moreover, the workflow is much faster to start, using a dedicated action instead of the full order form.
NEW Unite
Workflows can be started either from scratch or by selecting relevant input scans in the patient media library.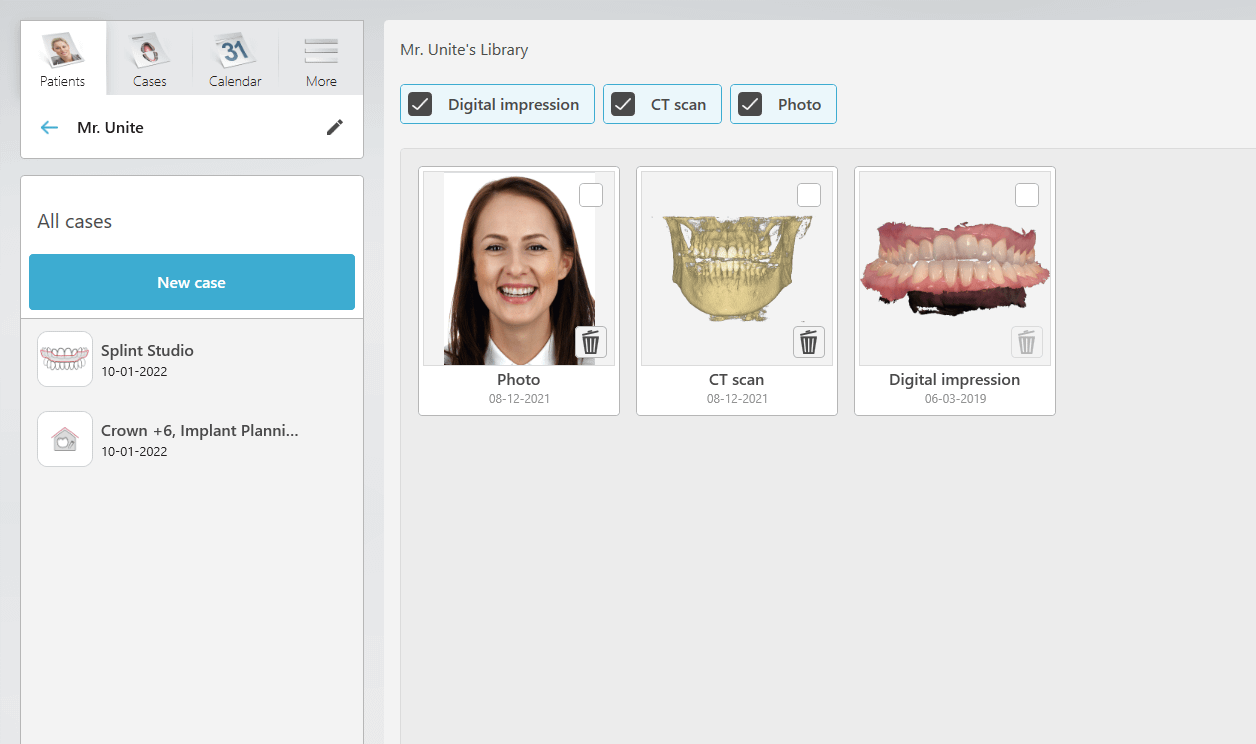 NEW Dedicated action
Using the dedicated action – Splint Studio, occlusal splint workflows are easily initiated in a few clicks.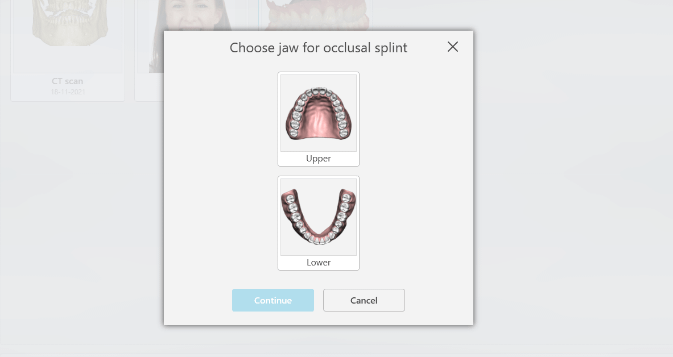 TRIOS workflow integration
It is now a seamless experience to scan with the TRIOS and go directly into the splint design steps. The software will post-process scans in the background when needed. The software is also compatible with our lab-scans and generic stl-files.
Hint and notification system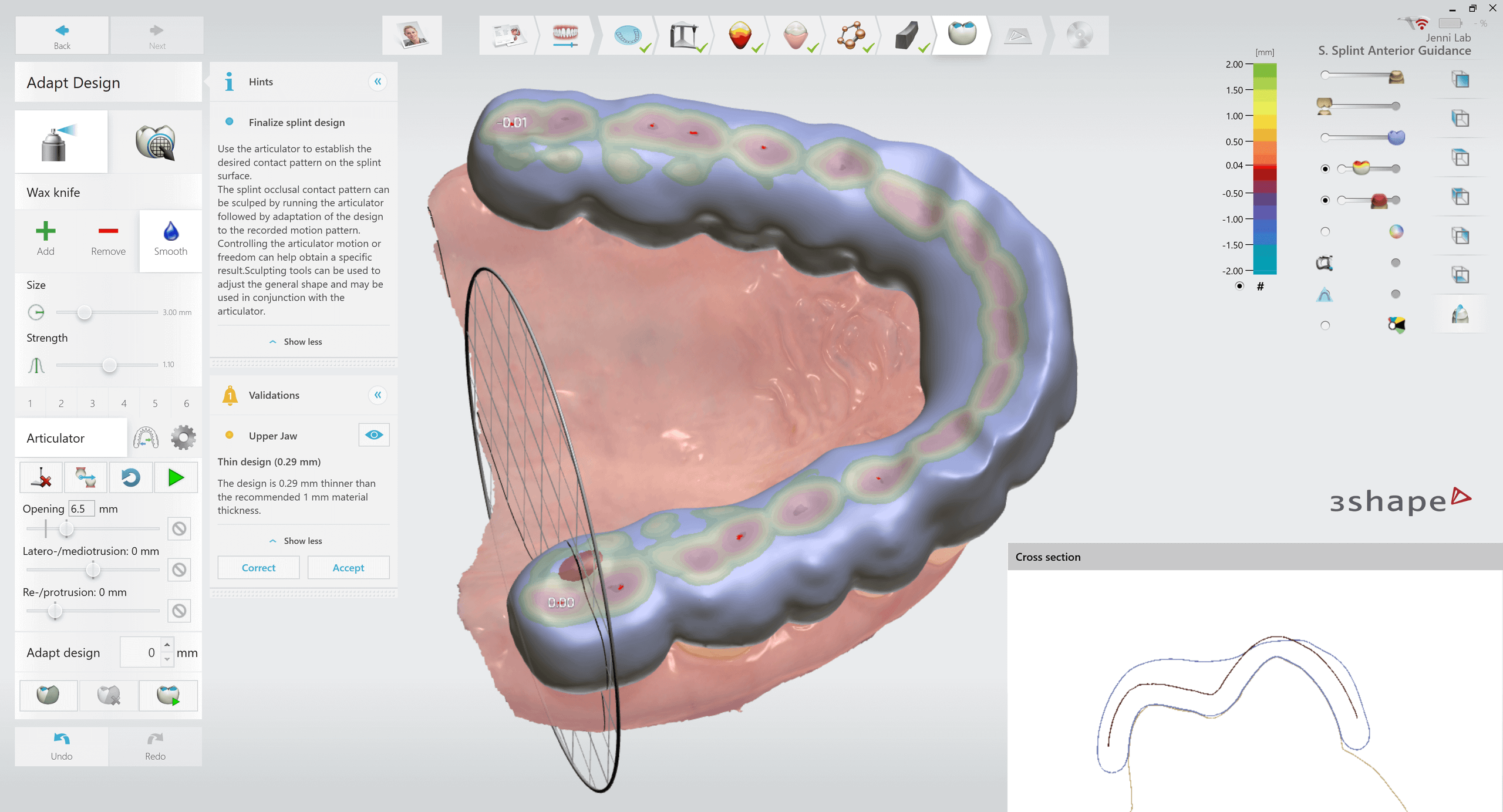 Splint Studio 2020.3 includes a new hint and notification system that covers the full workflow. The system gives guidance on the workflow, identifies design-related issues, and offers suggestions how to solve them. Meaning Splint Studio is ready to help the user achieve their desired splint design with easy-to-follow tips. User can close hints and notifications based on their preferences. Once a hint is closed, the particular hint will not be shown again, and notifications can be disabled anytime when not needed anymore.
New machine and material system and selector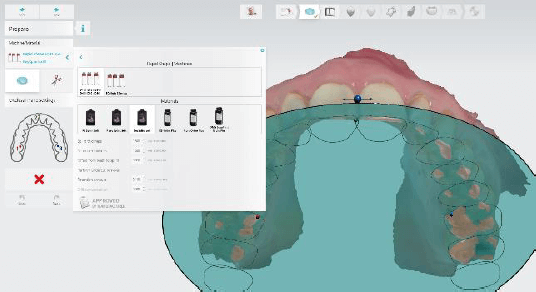 The machine and material handling has redesigned, making it easier to find the right machine and material as well as discover the level of testing this combination have been through for this indication. Please note, that US versions of Splint Studio will only allow machine/material combination that have been approved by the original manufacturer.