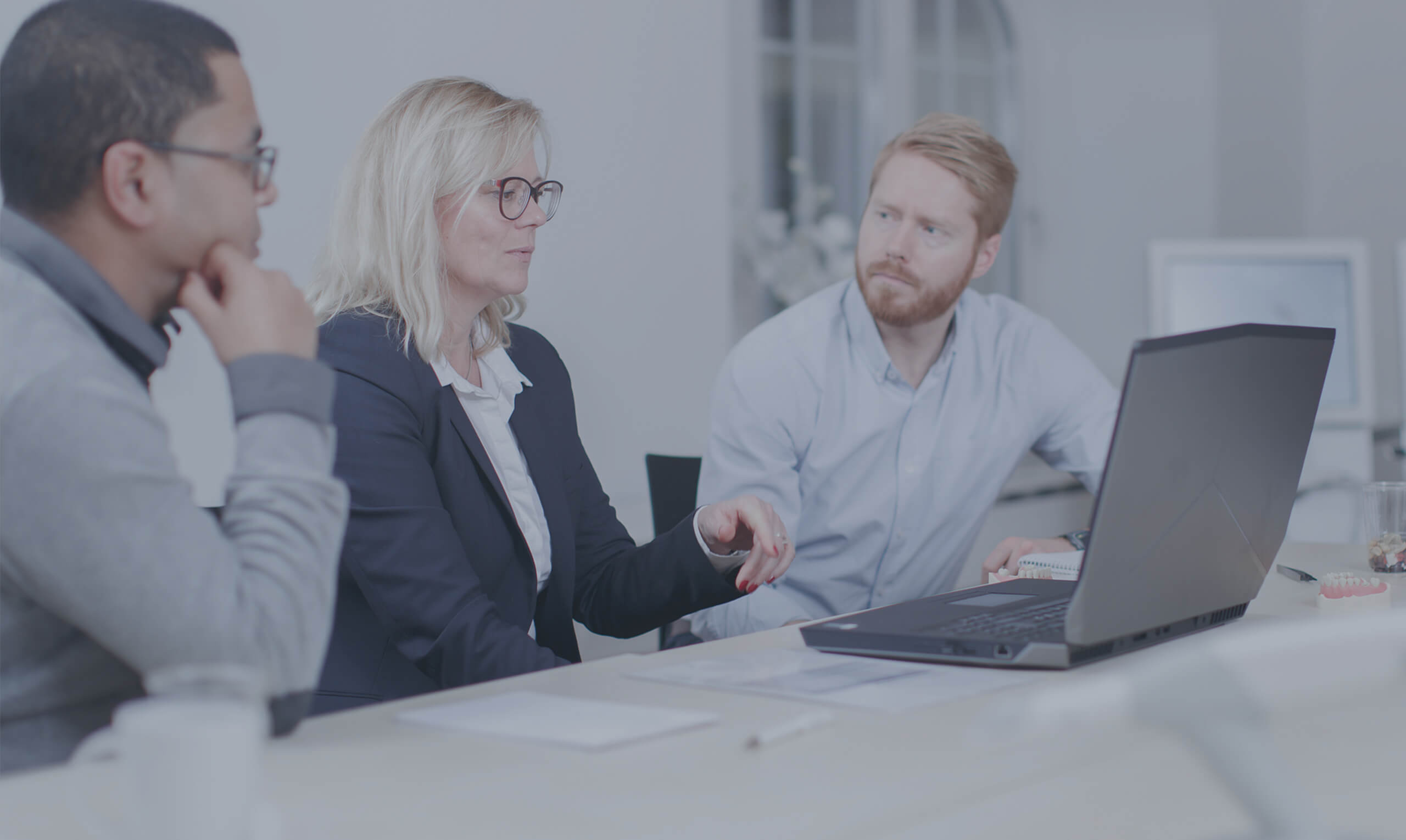 Digital dentistry training for dental professionals
Are you looking for courses, seminars and training material to make the most out of your CAD/CAM solution and bring your digital dentistry to the next level? 
What is the 3Shape academy?
Learning the way you like it
Our product experts are ready to help you grow your CAD/CAM dentistry knowledge, regardless of your starting point. Individual or group, live or on demand, online or offline - whichever training method suits you best.
Also check our local 3Shape Academy pages below and see what we offer in your region.
Online learning hub
If you are a dental professional adapting to new ways of working at this challenging time, gaining new knowledge and expanding your expertise doesn't have to stop. Explore the various ways you can now grow your digital dentistry know-how from the safety and comfort of your home or office.
See all
Virtual classroom
Join a small group of dental peers (maximum six per class) for a practical deep dive into digital workflows that can help grow your business. Learn all the techniques necessary to achieve the predefined learning objectives of each workflow by sharing your screen with your 3Shape trainer and other participating dental colleagues to ensure you master every step and reach your learning goals.
Prior to classes commencing, it is essential that participants have the relevant 3Shape software installed on their computer. To maximize learning outcomes, it is mandatory that all participants share their screens during classes.
Standard price is € 150 per class.
With new courses added weekly, browse the titles below and find the course that is right for you. Or select your specialization in the filter.
Topic

Language

Date & Time

Speaker

Speciality

Intraoral scanning with TRIOS, Part 1

English

Wed, Jul 7, 10:00 CEST

Dr. Ornella Delli Rocili

General Practice

In this first part of a two-part series, you will learn how to perform the initial TRIOS setup and handling procedures. You will also learn how to perform full arch scans of both jaws and collect the static and dynamic occlusion and send the scans to the lab and patient. To join, you must have a TRIOS, as this in an interactive class. Sharing screens is required, as this is an interactive class.

Language: English

Target group: Users who have recently purchased a 3Shape TRIOS and now wish to start learning.

Prerequisites: You must complete the self-study modules prior to joining (approx 1 hour)

Duration: 1 hour self-study, 2 hours with instructor

Maximum participants: 6
Price: 150 EUR
Trainers: Dr. Ornella Delli Rocili - 3Shape Global Training & Application Specialist

You will receive a diploma after completing the course.

Sign up!
1:1 training sessions
Every dental practice has different needs. Whether you are new to digital dentistry and want basic training on scanning techniques or are a more advanced digital user wanting help to master a specific workflow, a personalized session with a 3Shape training expert will allow you to expand your expertise in exactly the way you want. Simply define what 3Shape product you are using and what you want to achieve, and we'll make sure your learning objectives are fulfilled with a session tailored to you.
Apply your new skills immediately
Classroom courses are conducted at our own designated training premises. Our courses take a pragmatic approach and use day-to-day examples to illustrate best practice and tips and tricks, so you'll be able to apply lessons directly to your daily work. Our trainers have years of experience with digital dentistry and are trained dental professionals.
Meet the Headquarter Trainers
Our training videos, how-to guides and other resources offer you help when and where you need it – from home, in your office or on the go. 
YouTube channel
Find a wealth of training videos, presentations of new features, testimonials and marketing videos.
Training videos
Our Training Video channel is packed with instructional videos and training material, organized by product.
Community
Our user community lets you dive even deeper with access to a knowledge base with how-to guides, events and a user forum.