Digital dentistry training for dental professionals
Are you looking for courses, seminars and training material to make the most out of your CAD/CAM solution and bring your digital dentistry to the next level? 
What is the 3Shape academy?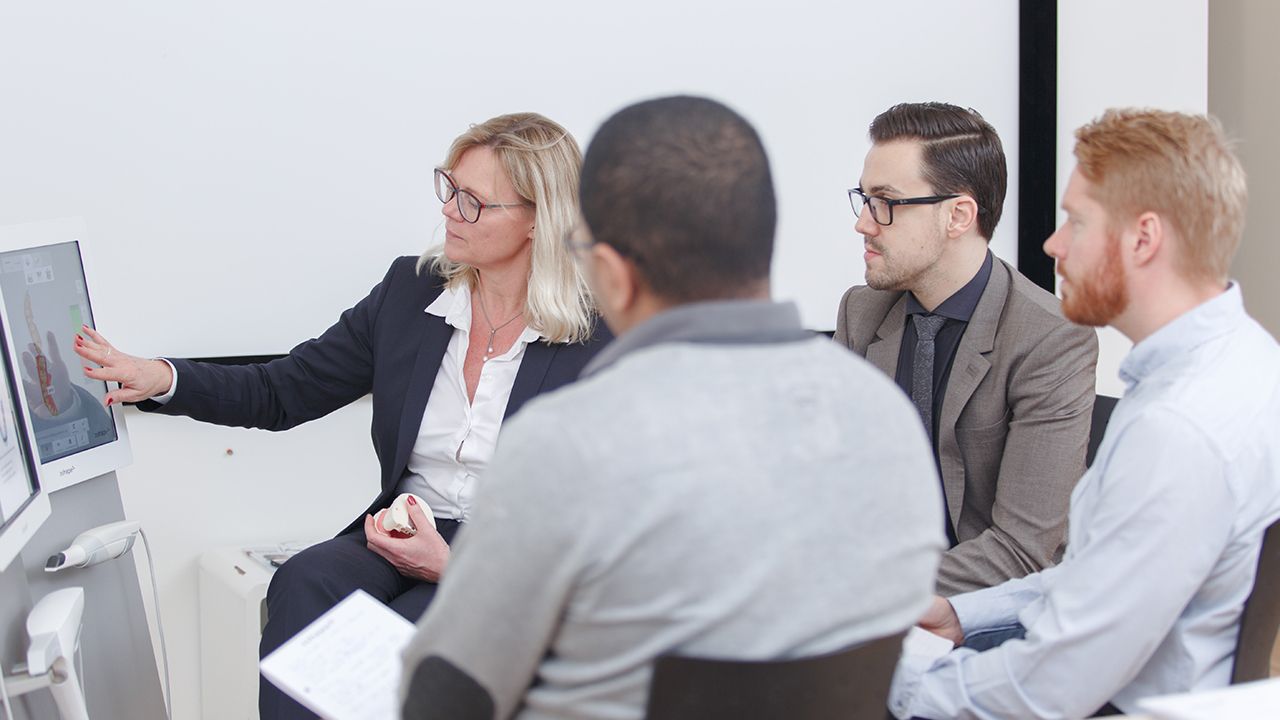 Classroom and online
training
CAD/CAM solutions make dentistry faster, accurate, and more effective, but digital technology evolves and develops. 3Shape Academy gives you access to a wide range of courses, webinars and training materials that keep you up-to-date with the latest digital innovations.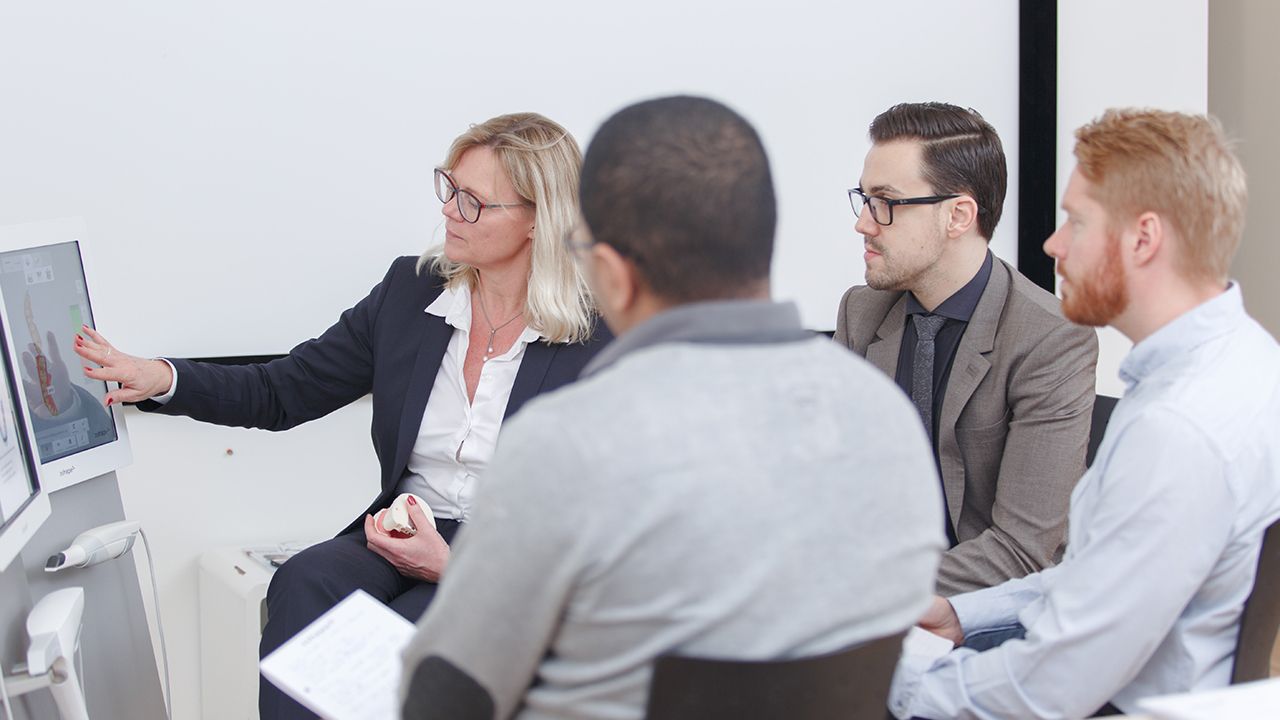 What the 3Shape Academy offers 
Classroom courses
We offer classroom-based training in nine countries - conducted by dental professionals with years of experience  working in clinics or labs. 
Online webinars
If you prefer online learning or you aren't located near a training location, you can attend live webinars or re-watch any archived webinars at your own convenience. 
Training material
For inspiration and help getting started with our solutions, we've created a range of training videos and how-to guides.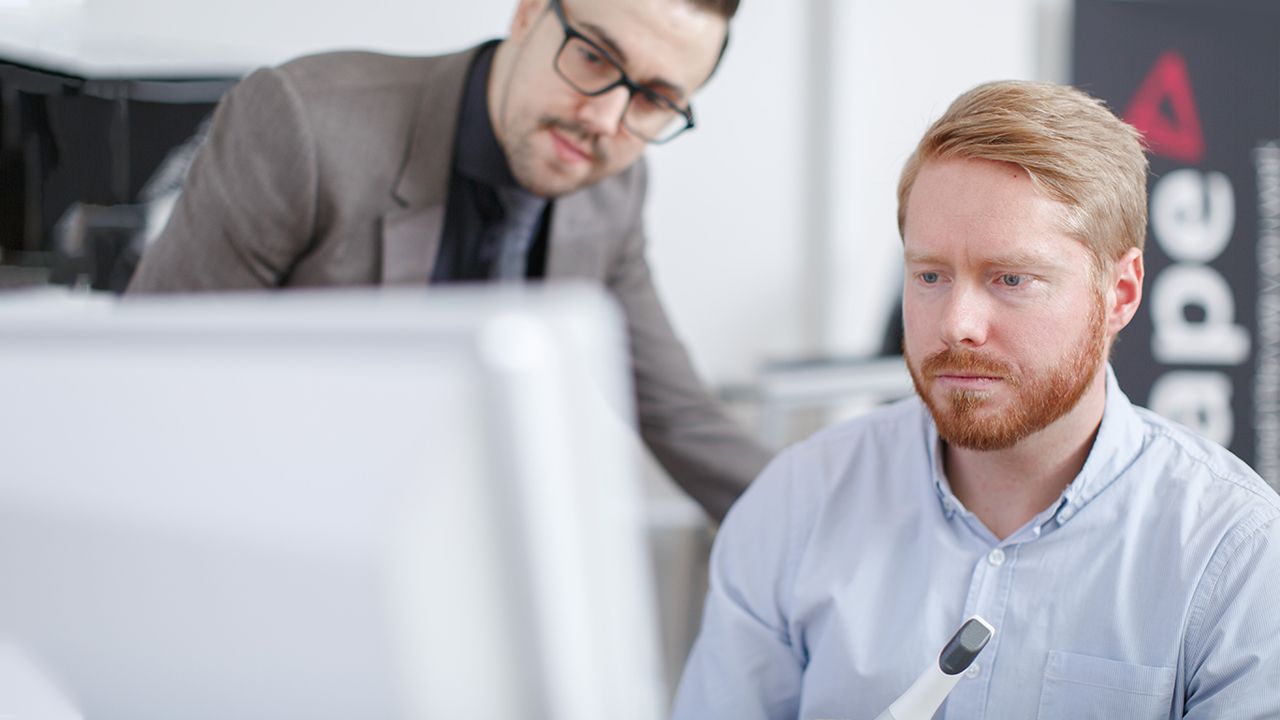 Apply your
new skills

immediately

Classroom courses are conducted at our own designated training premises. Our courses take a pragmatic approach and use day-to-day examples to illustrate best practice and tips and tricks, so you'll be able to apply lessons directly to your daily work. Our trainers have years of experience with digital dentistry and are trained dental professionals.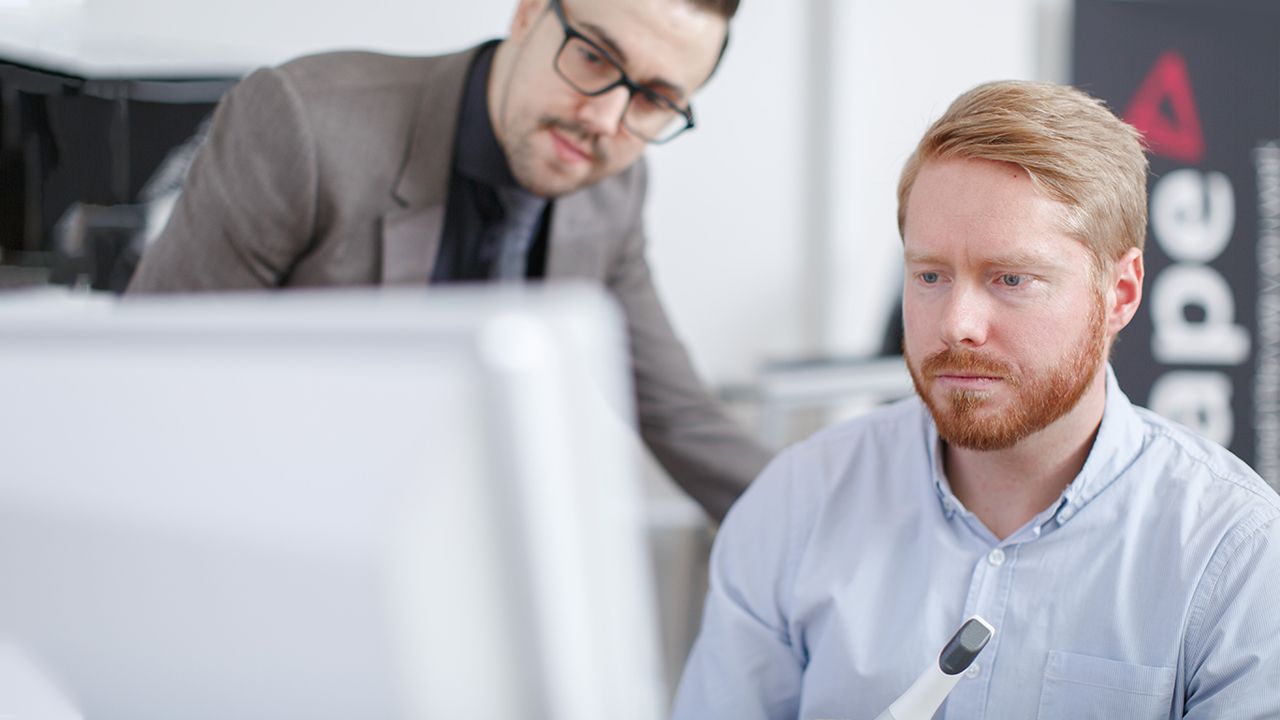 Meet the Headquarter Trainers
Our webinars offer a great opportunity to advance your knowledge of specific features, dental workflows, software updates, and more. Webinars are conducted by 3Shape product developers and experts, so this is the closest you can get to the source of our digital solutions! Each live webinar comes with an opportunity for Q&A, so your questions can be answered on the spot.
Upcoming webinars
| Webinar Name | Start Date | End Date |
| --- | --- | --- |
Archived webinars
Webinar Name

Start Date

End Date

Simply Fabulous (English)

June 19, 2019 15: 00

June 19, 2019 16: 00

Webinar with Przemek Seweryniak and Kate Brantvik on Fabulous Smile library and book - learn how to use the Fabulous Smile library in 3Shape Dental System. This webinar will focus on how to use the Fabulous Smile library in 3Shape Dental System and the Fabulous Smiles book to achieve an easy and predictable workflow. We´re going to take a look in the book and check out the models, go through some simple photography tips to achieve the best pictures for Smile Design, Real View and patient presentation, then how we can use the Smile Design to create a perfect wax-up for the patient.

Watch Webinar

Plan, place and restore same-day: A hands-on webinar on immediate implant placement and screw-retained restoration workflow

July 2, 2019 15: 00

July 2, 2019 16: 00

A practical insight into the most current digital techniques for digital planning, placement and restoration of dental implants.

We will look at the new SRC features in detail from a dentist and technician perspective.

Watch Webinar

Elevate your implant practice: screw-retained crowns in a seamless digital workflow (English)

October 24, 2019 16: 00 Central European Standard Time

October 24, 2019 17: 00 Central European Standard Time

Take a moment and imagine: your patient arrives in the morning for a scan. You plan the implant placement, design a surgical guide and a screw-retained crown – all in one smooth workflow. Then, you produce the components in-house or collaborate with your preferred lab. Finally, your patient comes back in the afternoon for the implant placement surgery and delivery of a provisional crown. You can now stop imagining: it is all possible with 3Shape Implant Studio® 2019!

In this webinar, you will learn how to use 3Shape implant planning software to produce a provisional crown to be placed at the time of surgery, as well as to design and mill a final crown for permanent use in a full-flexible system, using original and 3rd party manufacturer components.

ABOUT THE PRESENTERS
Dr. Jan Paulics is an Application Specialist at 3Shape, specialized in advanced digital workflows for clinic and lab. He received his DDS from Karolinska Institute, Stockholm in 1993, having practiced implant and dentoalveolar surgery in both municipal and private clinics. Jan has also worked for the Swedish state as a Project Manager towards innovative practice management and digital imaging solutions in the clinic. He lectures regularly for implant manufacturers and dental laboratories.

Christopher Adamus is an Application Specialist and 3Shape Academy Trainer, specialised in Implant Studio and Dental System. He graduated from Dental Technician College in Warsaw in 2005. Chris gained valuable experience with CAD/CAM systems from Nobel Biocare, 3M, imes-icore, and 3D Systems in the largest dental lab in Scotland before joining our Copenhagen team in 2012.

*Abutment design for design of screw-retained crowns is not cleared by the FDA for clinical use in the US. Contact your reseller regarding availability of 3Shape products in your region or country.

Watch Webinar

How single-visit dentistry changed my practice - live webinar with Dr. Doug Watt

December 5, 2019 18: 00 Central European Standard Time

December 5, 2019 19: 00 Central European Standard Time

Are you considering getting into same-day dentistry? Do you want to learn more about what that entails and how to get started? Then this is the webinar for you!

Dr. Doug Watt from the UK will share his learnings from getting into chairside dentistry with 3Shape TRIOS and 3Shape TRIOS Design Studio and share with you his best practice, tips & tricks, which he learned when he started designing and milling restorations in-house. He will also present a couple of cases for inspiration.

Sign up even if you cannot attend, to receive a link to the recording after the webinar.
On-demand training material
Our training videos, how-to guides and other resources offer you help when and where you need it – from home, in your office or on the go. 
YouTube channel
Find a wealth of training videos, presentations of new features, testimonials and marketing videos.
Training videos
Our Training Video channel is packed with instructional videos and training material, organized by product.
Community
Our user community lets you dive even deeper with access to a knowledge base with how-to guides, events and a user forum.