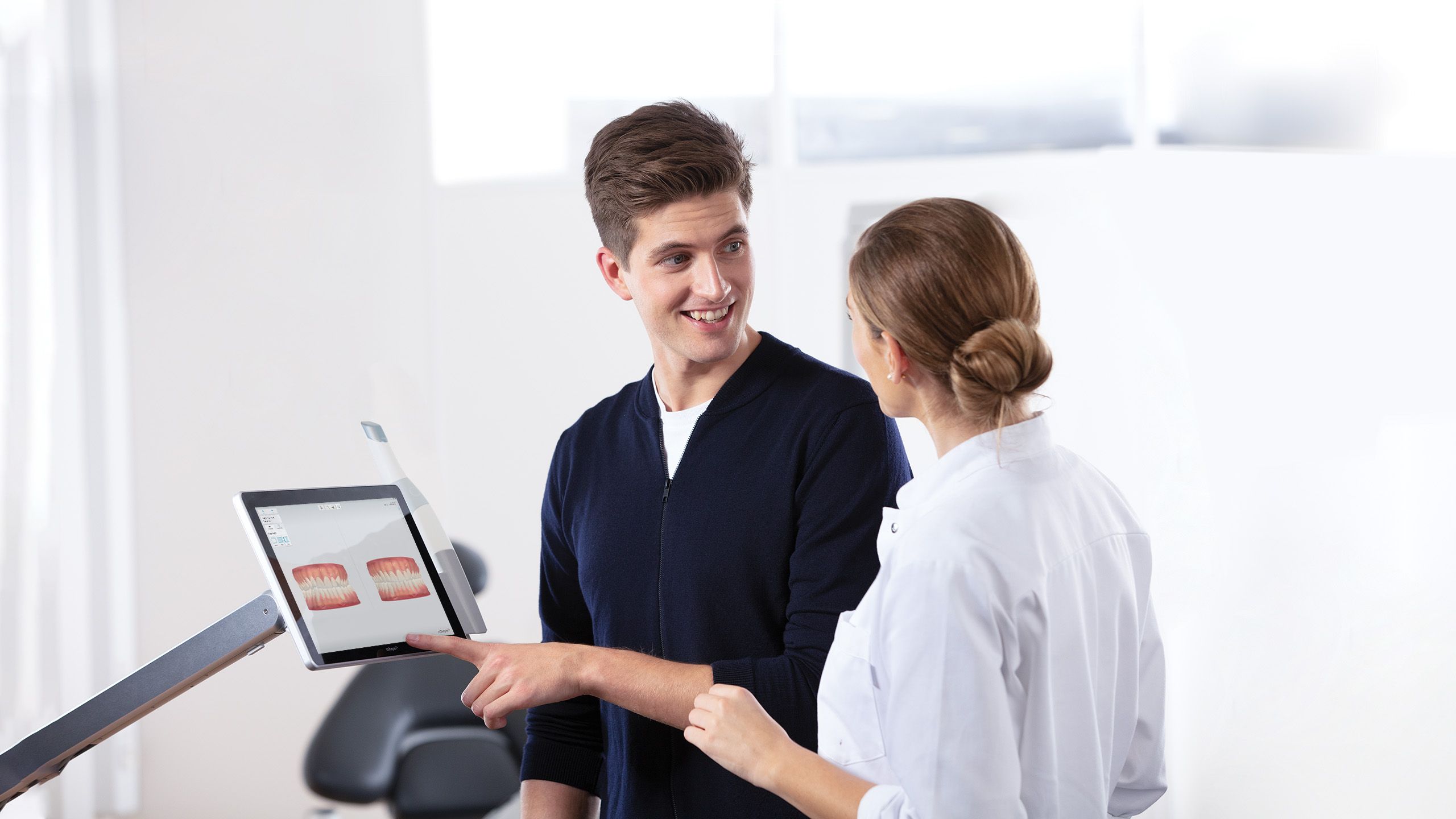 Grow your business with in-house design and production
Would you like to exceed your patients' expectations and even offer options for same-day treatments? Our software suite is your answer.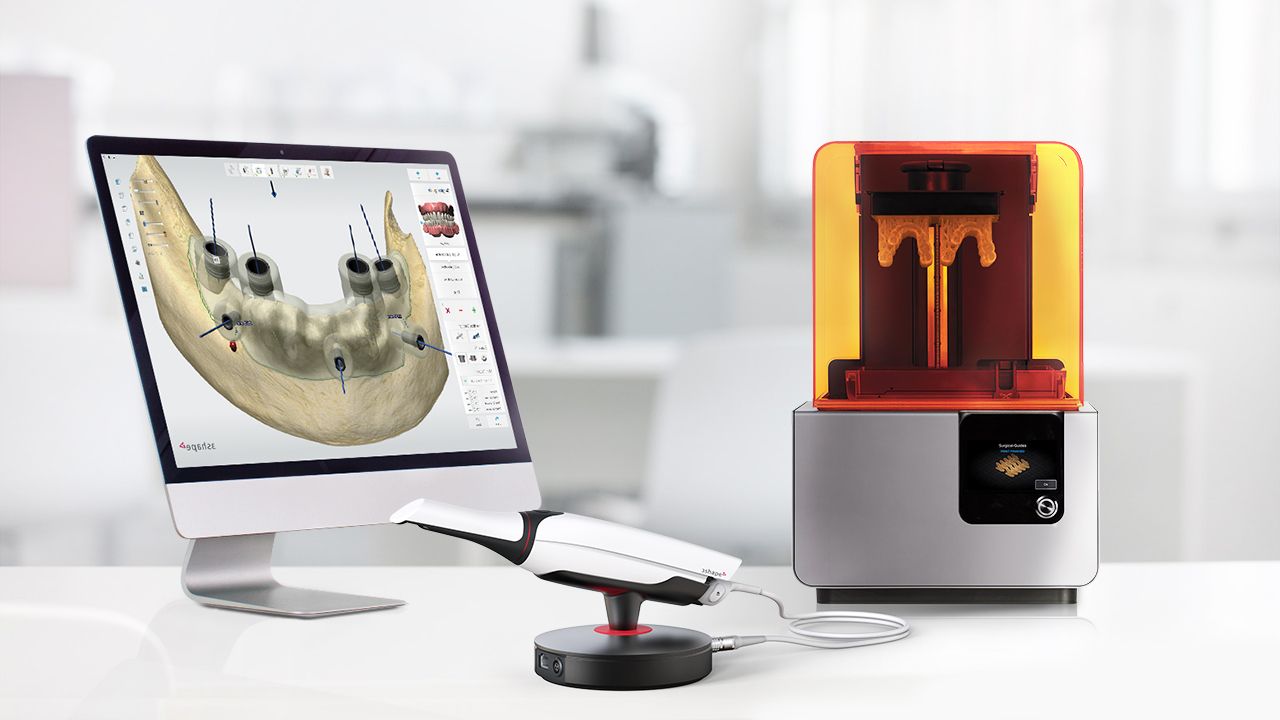 Design and produce with
seamless integration
Easily plan, design and produce in-house for restorative treatments, implants, clear aligners, splints and orthodontics. Pair up a 3Shape TRIOS scanner with the TRIOS Studio Apps and get profitable in-house design and production options.

The open system ensures seamless integration, not only through trusted connections with leading 3rd party mills, but also through compatibility with all 3D printers.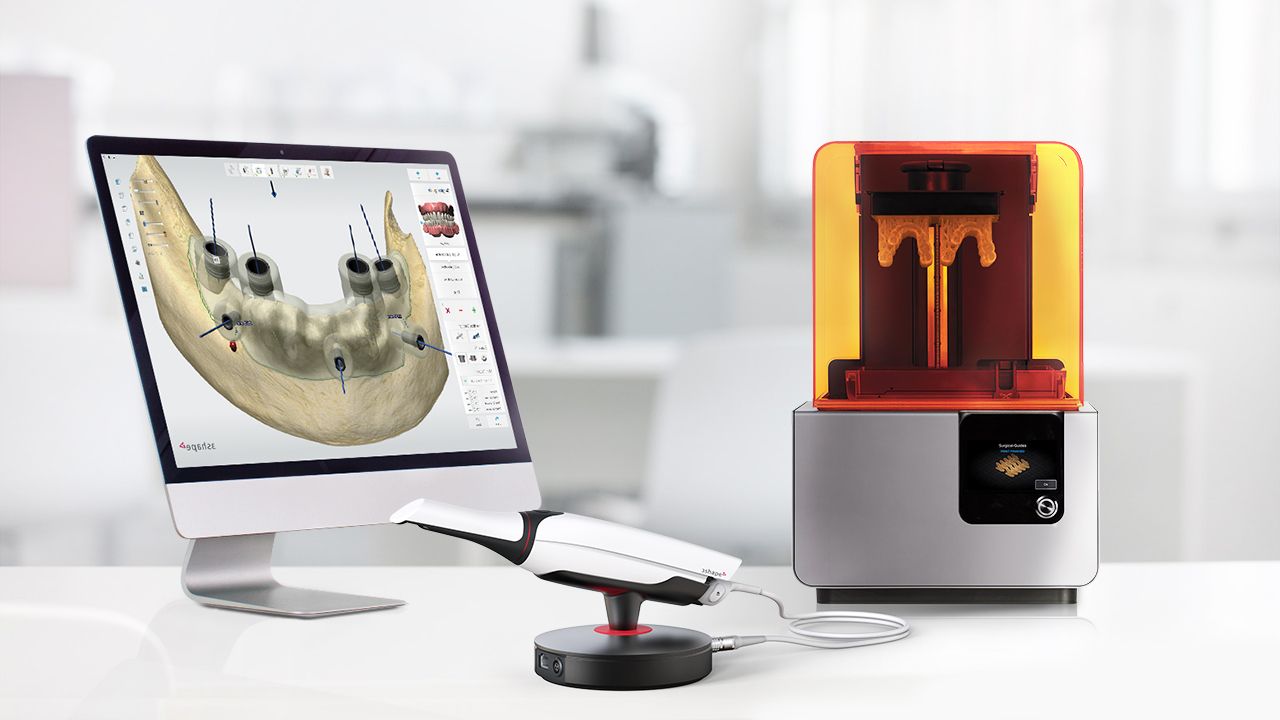 From scanning and diagnostics, to setup and staging, to clear aligner production preparation - our digital dentistry software gives you full control over your workflow.
Scan
Take the impression with your intraoral scanner and send it directly to the cloud.
Plan and design
Plan and design restorative, implant or orthodontic treatments right from your own workplace.
Produce
Seamlessly integrate with production options, either mills or 3D printers.
Overview

of our studio apps 
Move away from the traditional dentistry model where your patient needs to come in a number of times before they can get treatment. Instead, use studio apps. 
TRIOS Design Studio
Offer your patients the convenience of complete restoration treatments in one visit, same-day. Design and produce a broad range of restorations, including standard and screw-retained crowns*, inlays, veneers and three-unit bridges. 
Implant Studio
If you're placing implants, 3Shape Implant Studio enables an efficient and user-friendly digital workflow. Work with preferred partners or work in-house, and even offer same-day implant dentistry. Plan implant positions and then design and manufacture custom surgical guides and temporary screw-retained crowns* in a single workflow.
Splint Studio
Now you can design and produce splints, night guards, protectors and similar dental appliances in-house with a simple, fast and intuitive workflow even same-day.* The app's powerful software engine calculates the desired splint design in seconds.
Clear Aligner Studio
Get a new high revenue opportunity and offer same-day start of treatments. This complete Clear Aligner solution enables you to design and produce clear aligners right in your practice. Clear Aligner Studio's automated features and guided workflow make it easy to generate the setup and staging for each aligner required to move teeth from their original position and until the desired smile.
Indirect Bonding Studio
Increase patient comfort, enhance dialog and save chair time. Visually guided workflow to digitally place the brackets on the malocclusion – see the projected outcome in real time. Design and print the transfer tray in minutes for same-day start of treatment. Choose from 550+ original bracket libraries and 25+ manufacturers.
Manufacture with
tested

mills and 3D printers

3Shape has tested the connections and integration of select milling machines and printers for use with the 3Shape TRIOS Studio Apps. So you can be assured of a seamless and validated workflow in your practice, save time and quickly get back to a waiting patient.
*Splint Studio and Abutment Design for screw-retained crowns not cleared by the FDA for clinical use in the US.
Contact your reseller regarding availability of 3Shape products in your region or country.