TRIOS Treatment simulator 2023 (v.1.16) delivers an upgraded setup and introduce realistic scan colors with the option to simulate realistic bleaching for a superior patient experience. We also introduce a new comparison slider which can reveal the new smile in an interactive way.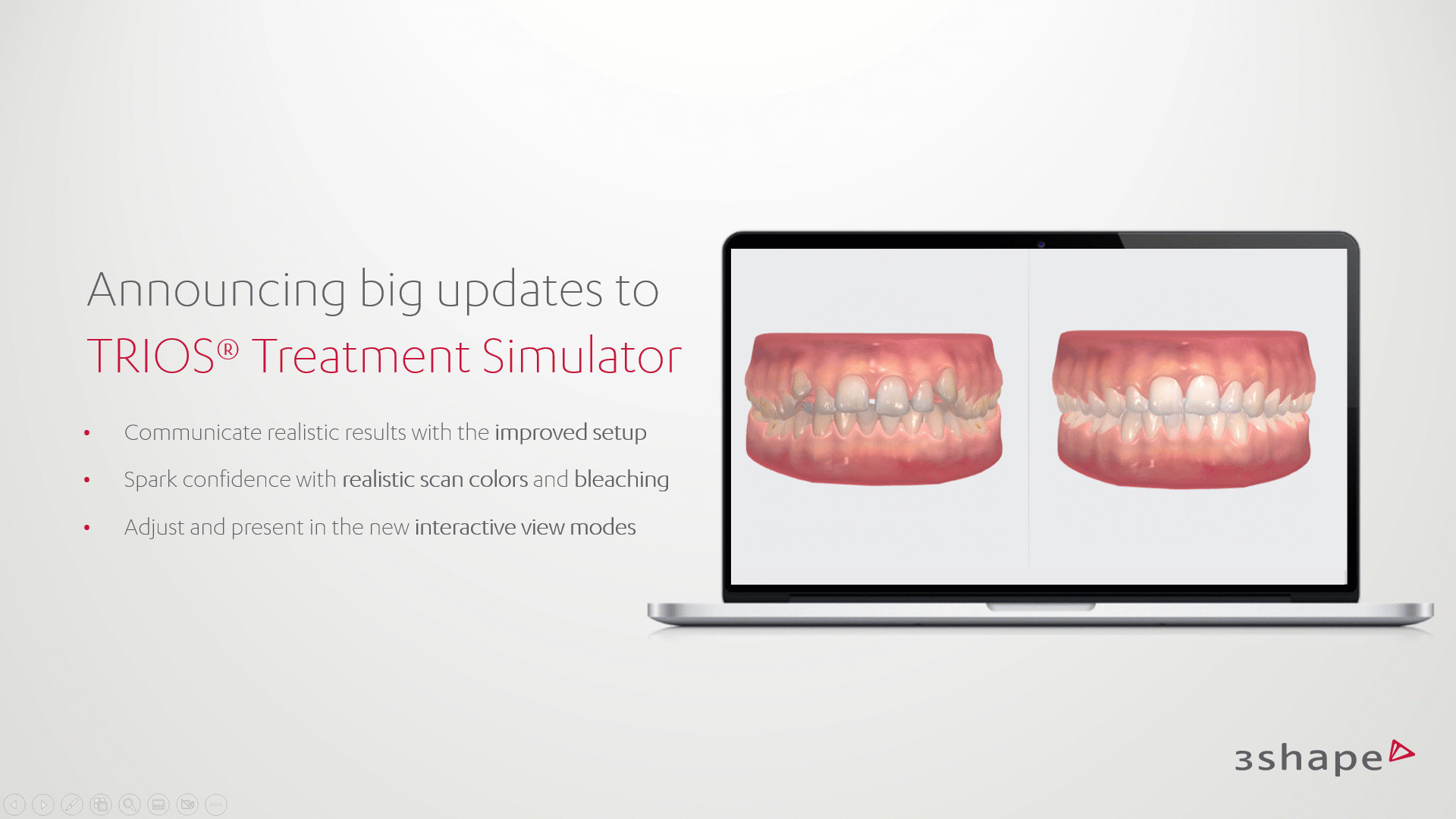 NEW Improved setup
The new set up simulation includes better overbite/overjet, molar relations, and spacing correction. In addition, we utilize IPR performance if needed to obtain an improved and more realistic setup. You will be notified if IPR is simulated. The new setup will run on local segmentation on the simulation to reduce loading time for case creation.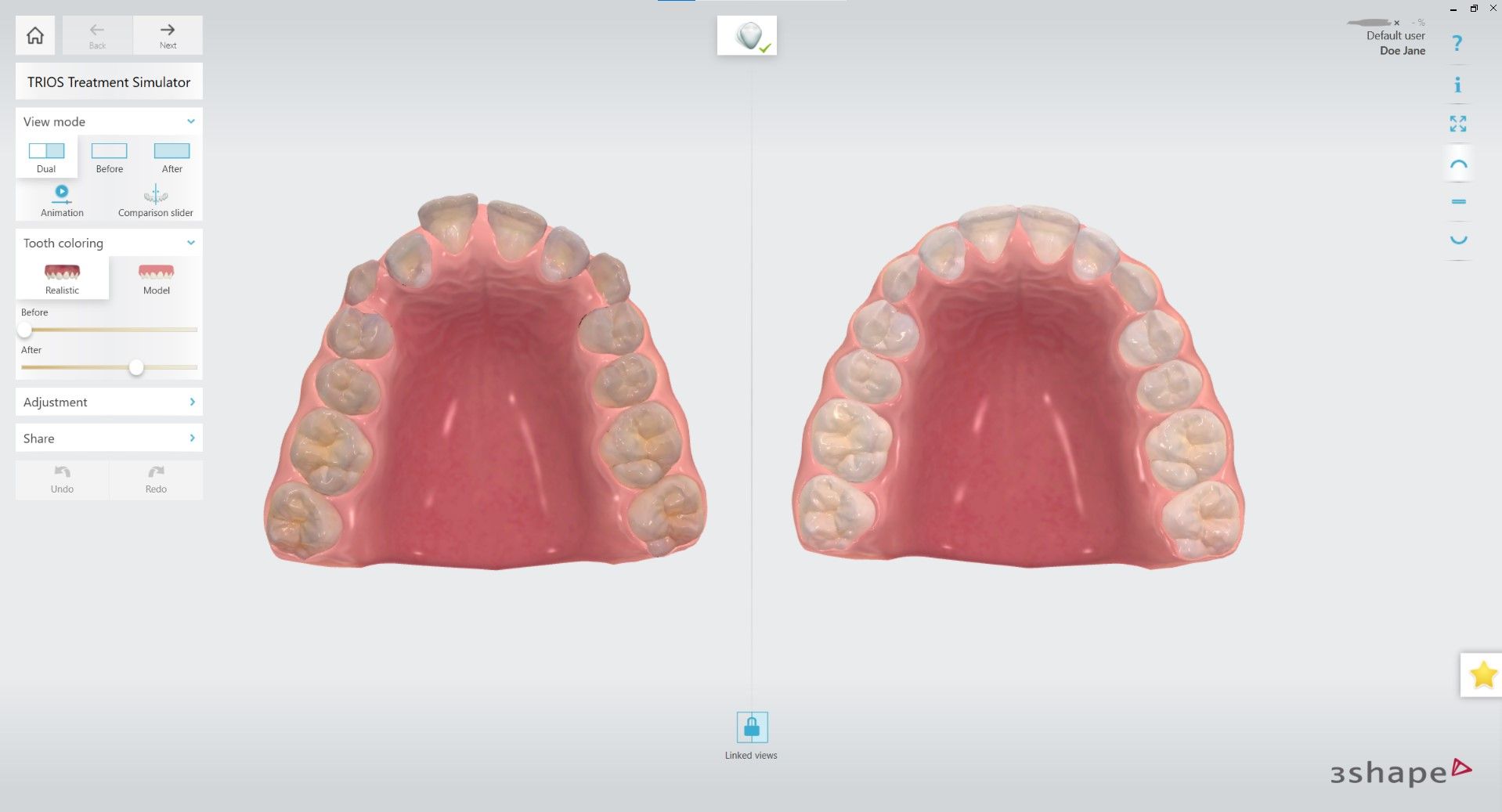 NEW Realistic tooth colors & Bleaching
Introducing a groundbreaking new option to use realistic scan-colors, enabling you to see fillings, artifacts, and visual details on the patients' teeth – previously unavailable. You can now seamlessly switch between model colors and realistic colors. In addition, you can change the tooth color to simulate teeth whitening. (By default, a light bleach is added to simulated outcome models).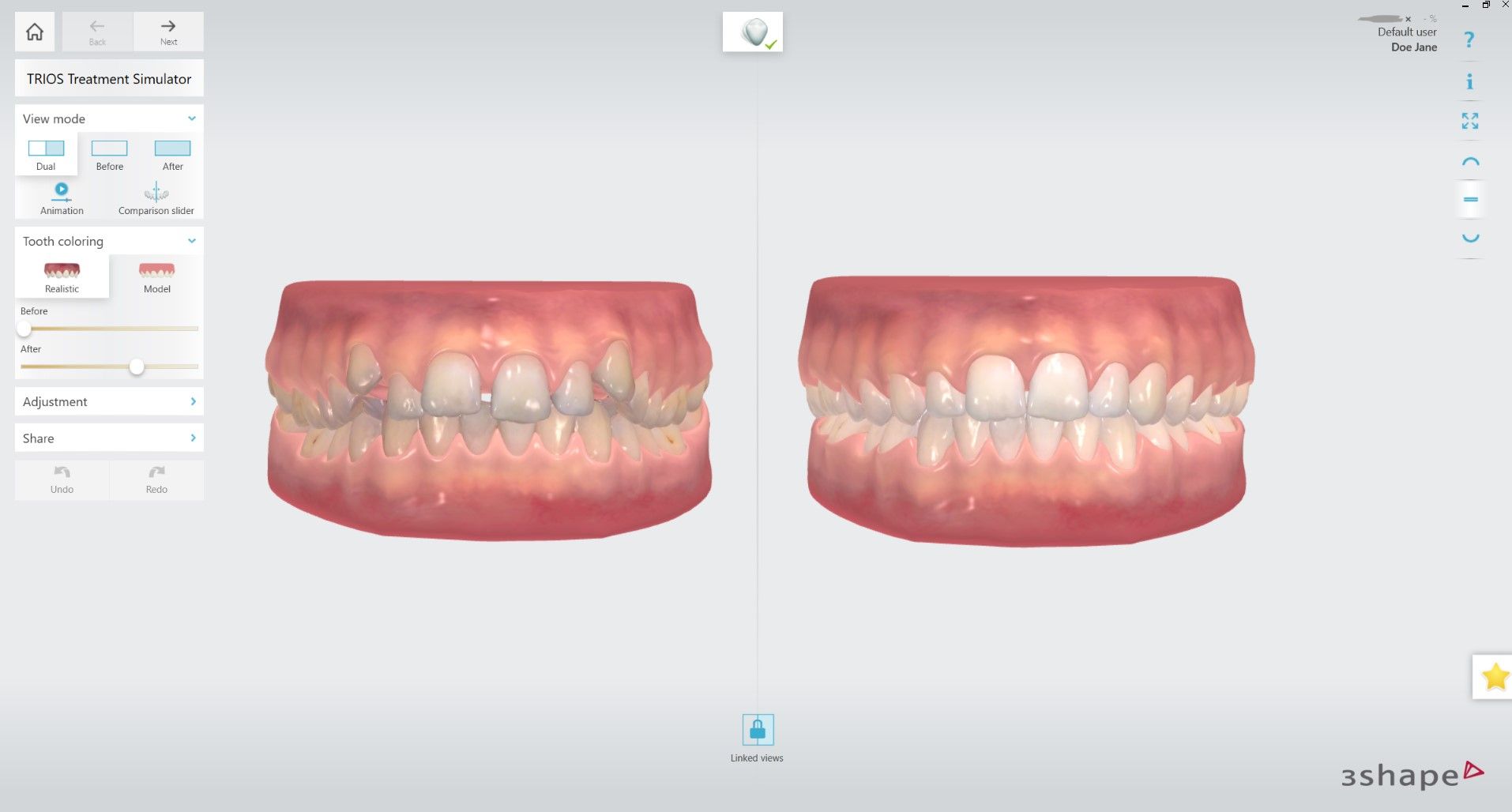 NEW Comparison slider
Reveal the new smile using the comparison slider! This new feature offers an interactive view mode allowing you or the patient to simply drag the slider across the overlayed models freely movable in the 3D space.