TRIOS Treatment Simulator — Software updates
What's new: improvement and changes
TRIOS Treatment Simulator
21.1
Releasing during June 2021
TRIOS Treatment simulator 21.1 delivers an improved setup algorithm for an even more realistic simulation. In addition, the update comes with a new presentation mode to further engage your patients.
New and improved setup
Improvements to the algorithm for more realistic simulated setups.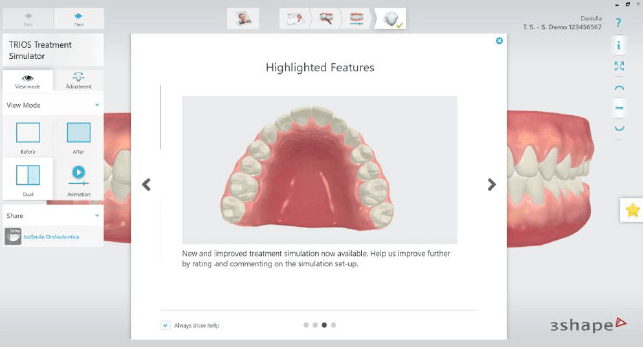 Animate the transition from malocclusion to simulated treatment outcome
In addition to the side-by-side comparison or looking at the two models individually, you can now enhance the engagement value of the patient presentation using an animated mode.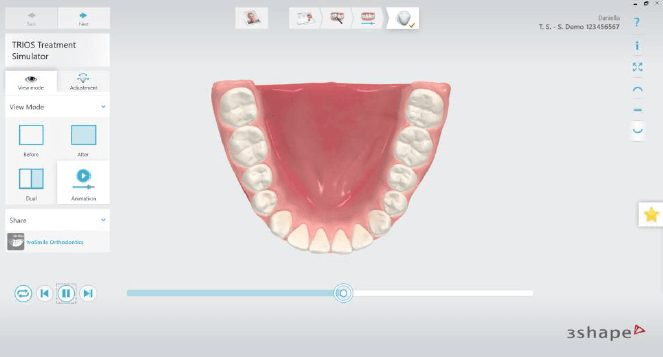 Useful links
Training Videos
Find all training videos on our '3Shape Training Videos' Youtube channel. Get started with TRIOS Treatment Simulator by accessing the below training video:
Do you own other 3Shape solutions?
Check out what's new in your software to get the most out of your digital dentistry solution.