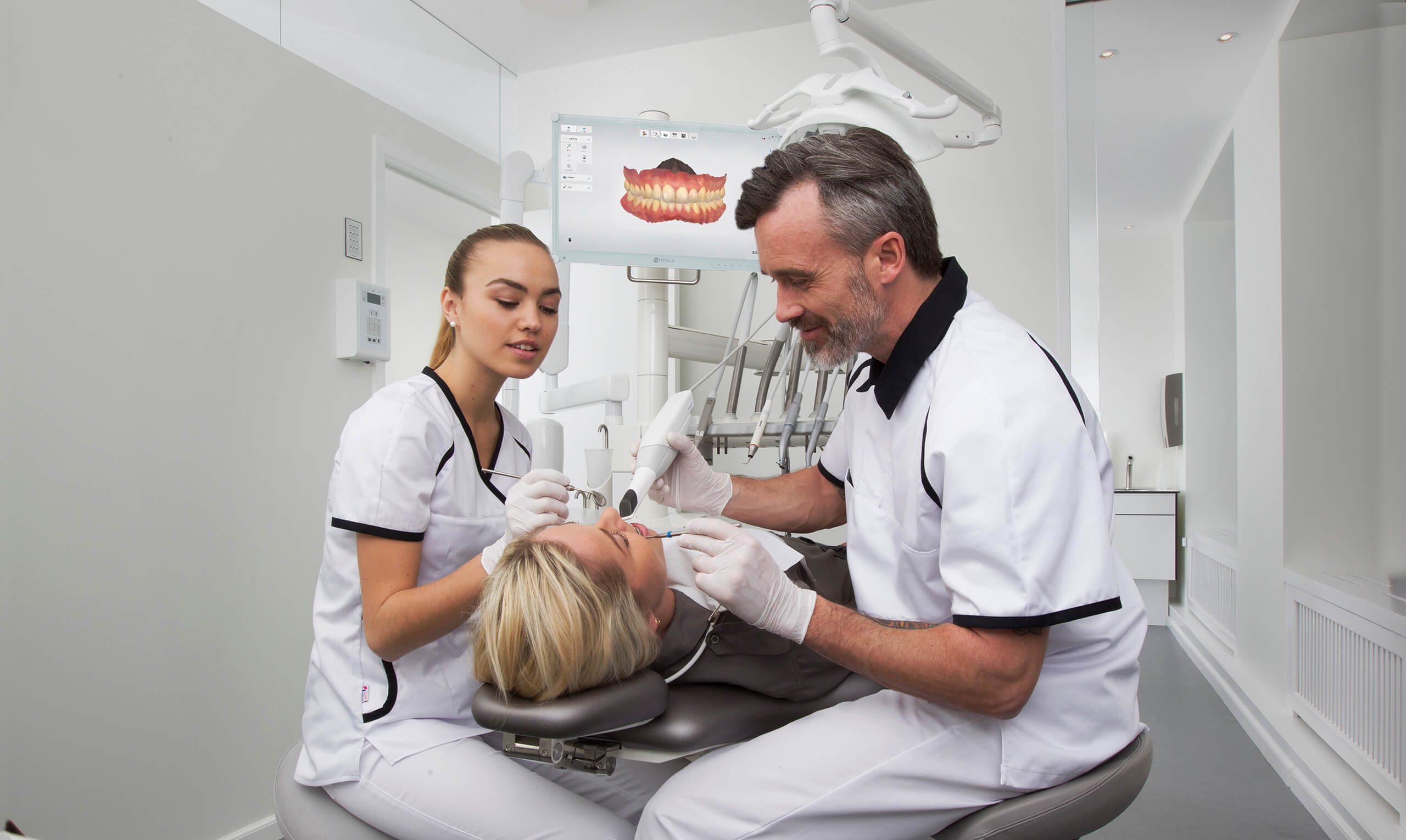 3Shape CliniCare™
CliniCare™ keeps you up to date with the latest advances in digital dentistry. Included as part of your annual subscription.
Expert training
From the first day, TRIOS® experts will install your system, help you connect to the lab, and demonstrate scanning techniques. From then on, the 3Shape Academy and partners can provide educational seminars, hands-on training, webinars, and tips & tricks.
Unlimited upgrades
We include unlimited software upgrading as an integral part of the CliniCare™ package to automatically and regularly empower your TRIOS® system with the latest indications, impression tools, and new features that enhance the user experience and clinical performance.
Global support
CliniCare™ gives users access to 3Shape's worldwide network of authorized support experts, providing rapid assistance in your local language and time-zone. We wish to ensure that 3Shape users anywhere can easily reach us when the need arises and receive regional hardware maintenance and diagnostic services by authorized technicians.
Join the best
You are in safe hands: the best experts, unlimited upgrades and worldwide support.
Get started
Contact your reseller regarding availability of 3Shape products in your region or country.