3Shape Dental System 2021 is now available with new and improved workflows to power productivity and efficiency for dental labs.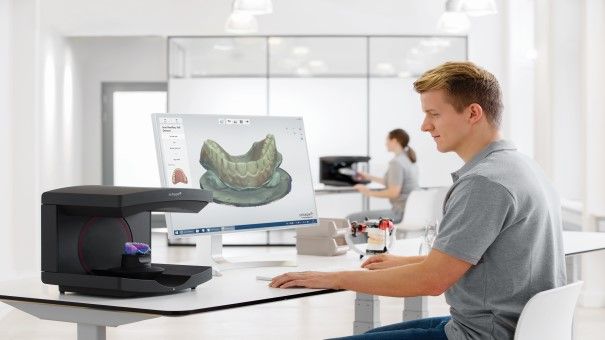 The new software delivers optimized AI powered integrated workflows for the most in-demand and profitable services like removable partial and full dentures, implant bridges, dentures, crown & bridge, clear aligners and more.
Dental System 2021 uses AI technology to eliminate cumbersome tasks in the workflow like teeth segmentation, occlusal plain adjustment and more.
The new software also provides technicians with a tight integration to 3Shape Automate – the world's first AI driven design service for single unit monolithic molar and pre-molar crowns. Technicians can take advantage of Automate to help cope with rush periods and an overflow of orders.
With Dental System 2021, 3Shape takes another step in addressing the everyday challenges that lab technicians face. This new release is all about enabling technicians to work more efficiently and provide high-quality results, cost-effectively.
Dental System 2021 key features:
Increased productivity and esthetics with improved implant bridge designing
Full and partial denture design using the same workflow and tools to boost productivity
AI technology to eliminate workflow steps like teeth segmentation and preset of the occlusal plane
Pre-installed integration with 3Shape Automate enables uploading, downloading, and making changes to 3Shape Automate designs
Significantly sharper imaging with "Enhance Detail" setting in E4 lab scanners