3Shape Implant Studio is now on 3Shape Unite! Utilize the new case handling and flexibility of the media library. At the same time, the new version of Implant Studio brings general improvements resulting in a smoother and more responsive workflow.
NEW Unite
Implant Studio 2022.1 is now an app on Unite. Workflows can be started either from scratch or by selecting relevant input scans in the patient media library. In either case, use the 'Studios' action to start the workflow.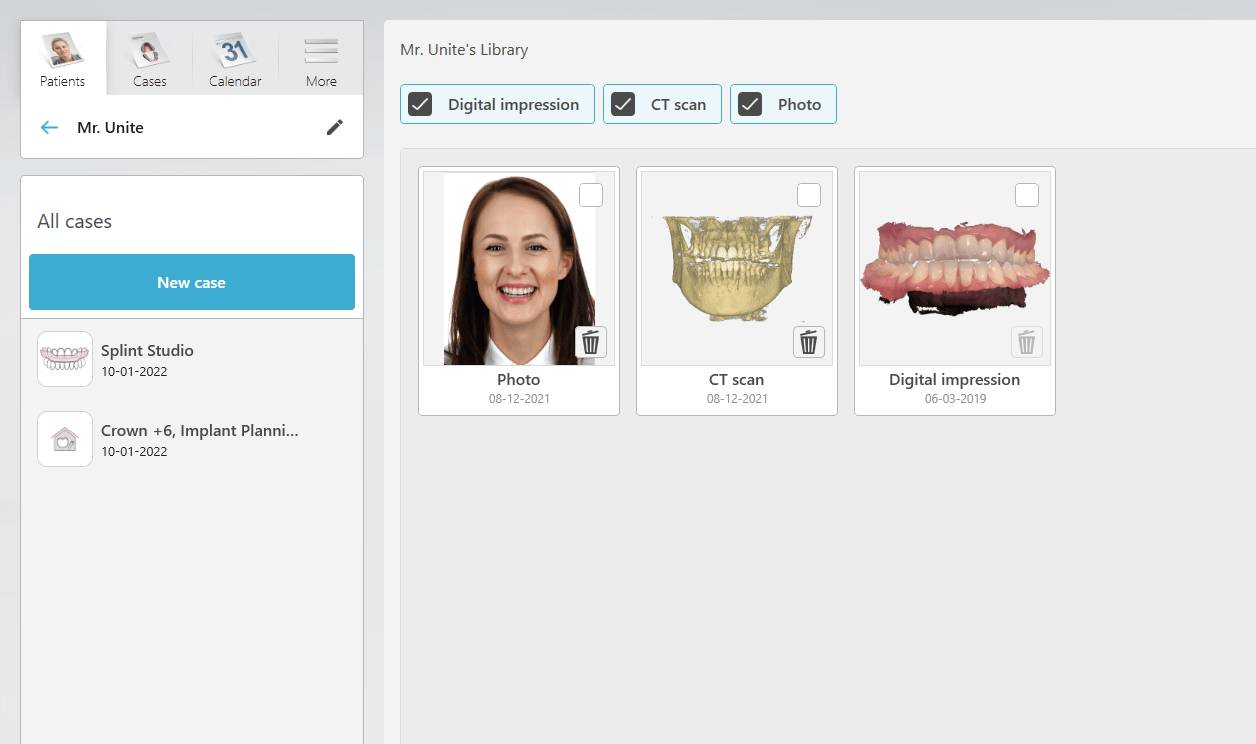 NEW Implant Studio general improvements
Implant Studio workflow has been updated, making the scan preparation part of the workflow faster and smoother.
AI Crown 2.0
Implant Studio 2021.3 now supports artificial intelligence to propose a crown design, making the workflow much faster and easier. AI crown 2.0 is our most capable and aesthetic framework for designing crowns ever.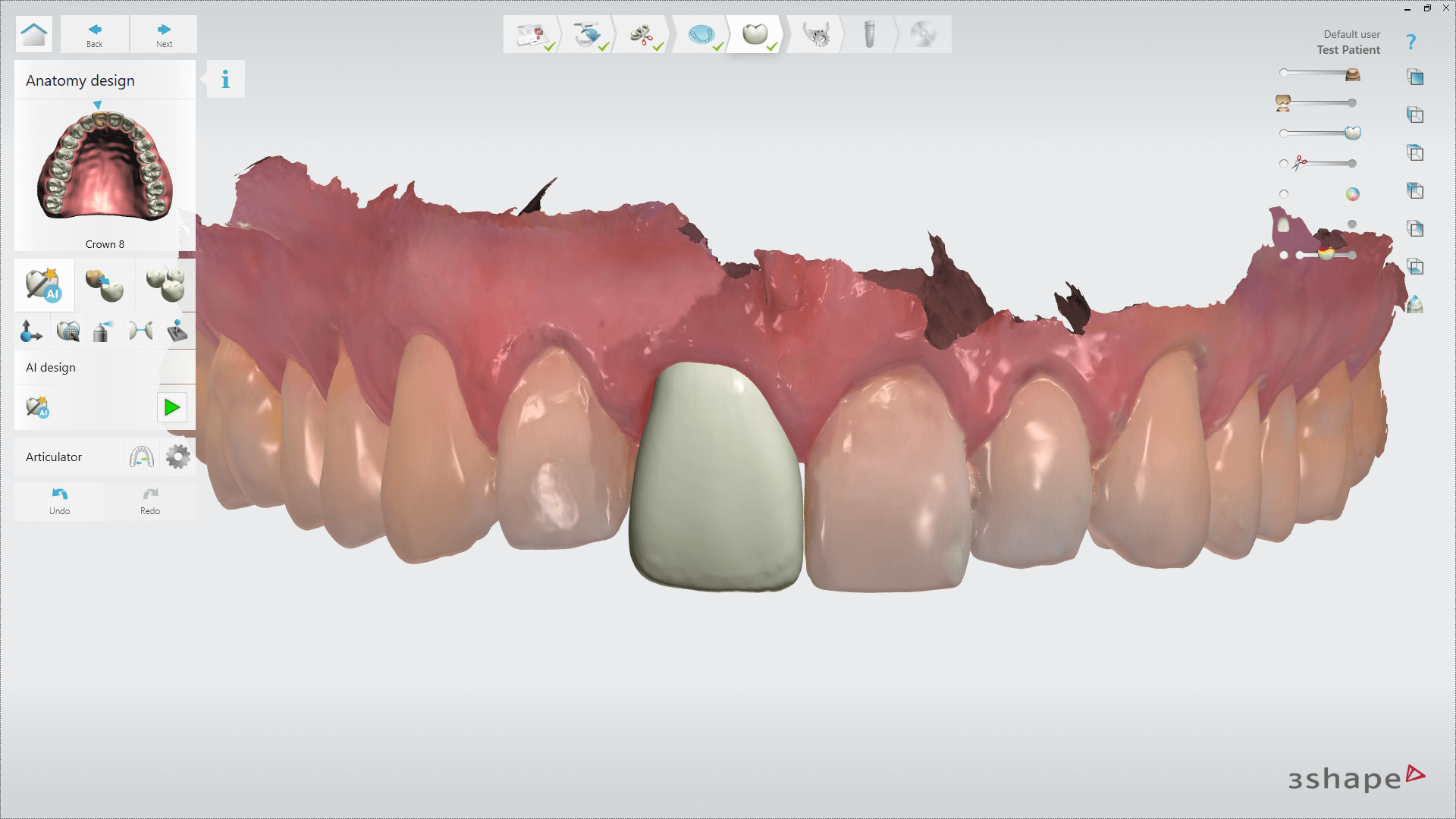 The newest Implant Studio version enables you to make an informed decision on placing the implant, while AI suggests the prosthetic design for the crowns, as well as the classic, automatically suggested scan preparation.
Please note that AI-functionality requires internet connection and a connected 3Shape Communicate account.
Please note, pre-release version will initially only support pre-molars and molars.
Automatic crown placement
Using AI segmentation of the jaw, Implant Studio is now able to automatically suggest the position of the restorative design, whether AI Crown 2.0 based, or using the copy or library functionality.