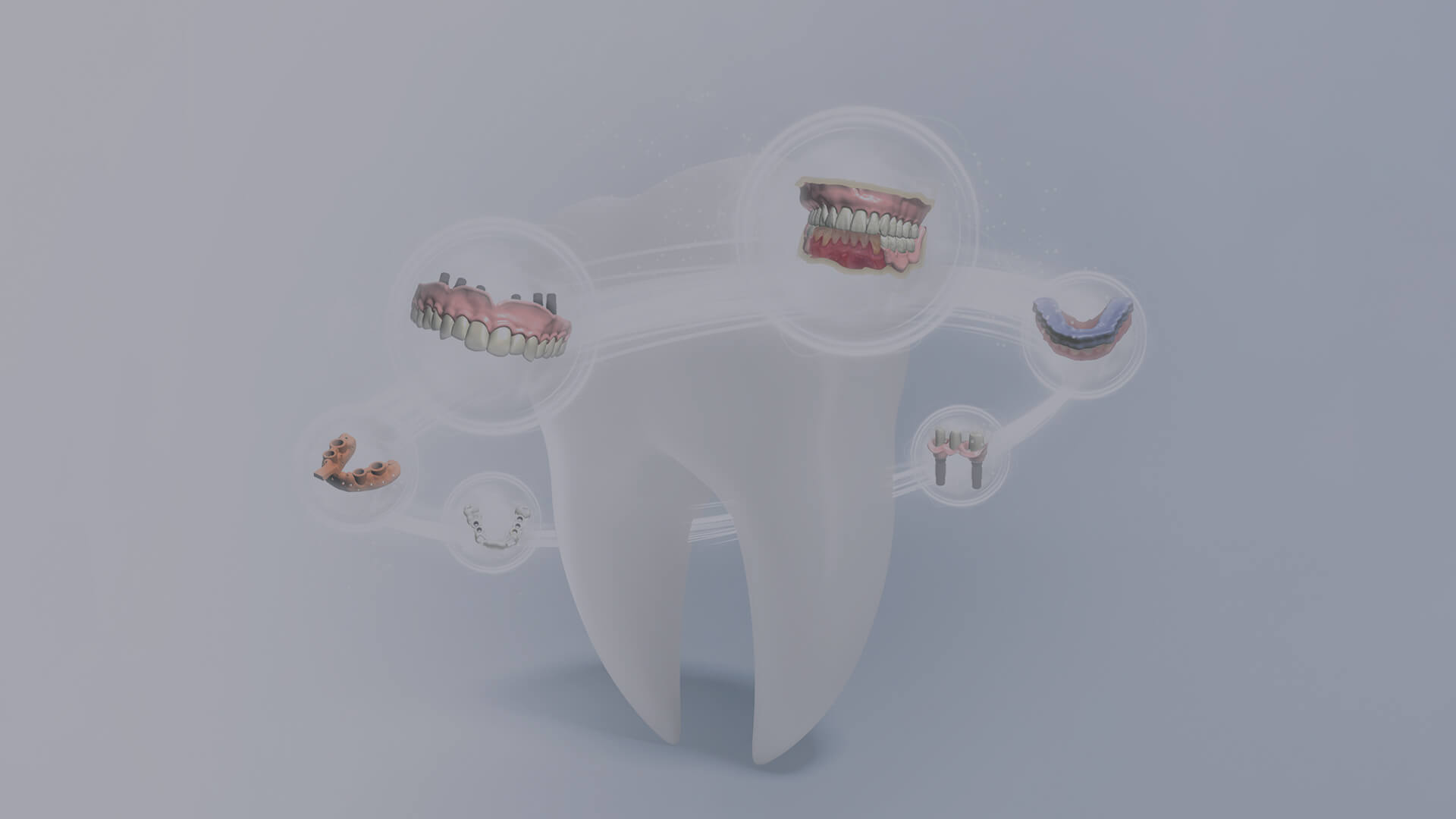 Unleash your lab's creative potential and be a strong digital partner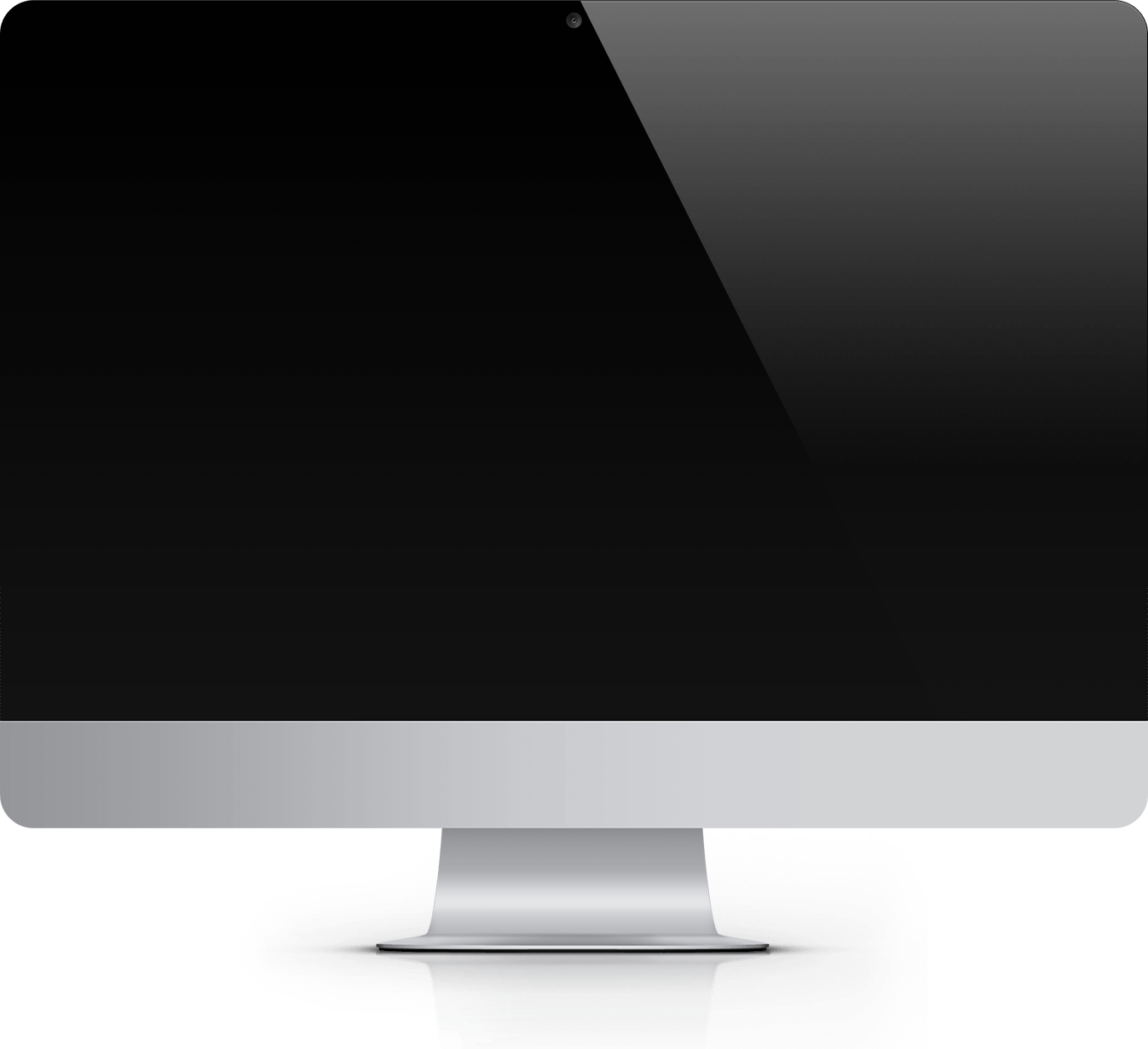 Digital dental design doesn't get any better than this. With our latest CAD/CAM software for labs, dental technicians can spend time doing what they are best at: craftsmanship and artistry.
Are you an existing user? Explore what's new.
highlights of dental system
Design and produce dentures easily
Get access to the market's most advanced denture software. Design digital dentures and connect with major libraries and manufacturers in a single smooth workflow. 
Become a strong digital partner for your dentist
Get free access to an open system of design services, libraries, as well as third-party intraoral scanners, mills and 3D printers to effectively work with dentures, clear aligners, smile designs, surgical guides, and splints.
Quickly become a skilled user and stay one
Help is always around the corner. With classroom trainings, educational webinars, training videos, and a team of dedicated support staff to assist in a time zone and language that suits you.
Craftsmanship

 at the center

Are you ready to become the dentists' most important partner and help them get everything out of today's technologies? Dental System is a solution that lets you focus on craftsmanship and creativity while the software does the rest. No matter the size of your lab, our dental CAD/CAM software will enable you to become more productive and provide profitable services such as dentures, clear aligners, smile designs, surgical guides, splints and more. And it gives you free access to an open system of design services, libraries, as well as third-party intraoral scanners, mills and 3D printers. 
Dental System is designed by dental technicians for dental technicians to cost-effectively deliver the highest quality and largest selection of prosthetics to lab customers. 
The widest range of treatment workflows
You might be a full-service lab. Or a specialist lab. Or maybe you specialize now but want to expand later according to the developing needs of your dentist clients. No matter your range of services, our software lets you pick just the treatment workflows and packages that fit your business - so that you can grow and stay ahead step by step. 3Shape is renowned for its unrivaled range of treatment workflows covering the diverse needs and preferences of dentists and their patients. Choose now, expand later to stay ahead.
New all-in-one implant bridge workflow
Design highly aesthetic and functional implant bridges easier than ever before with our new all-in-one reduced implant bridge workflow. Start out with anatomy design and smile composer, to create a beautiful smile. Combine any type of cutback option or leave a full anatomical crown. Create an esthetic gingiva design, with the automatic gingiva generator, finally combine the connect the bridge to the abutments.
Make dentures digitally and boost your productivity
Powerful advancements to 3Shape Denture Design software and new possibilities within manufacturing and materials make it highly attractive for labs to start producing dentures digitally today. Our intelligent dental software helps you produce full and partial
dentures
 quickly, easily, and profitably.
Drive efficiency with Lab Management System integration
You no longer need to fill in case information in both your Dental System and Lab Management System forms. As the only CAD software in the industry, 3Shape Dental System is now integrated with five of the major Lab Management Systems enabling you to use the latter as a core planning tool too.
Make simple clear aligner treatments right in your lab
Clear aligners are easy to do with
3Shape Clear Aligner Studio
. The step-by-step solution is the fast and easy way for you to add clear aligners to your lab's services. Clear Aligner Studio's automated features and guided workflows make it easy to create simple clear aligner treatments like anterior cases. Just print your models and vacuum form the aligners.
Fast and intuitive splint software
Our completely new
3Shape Splint Studio
 allows labs to easily produce all major single-jaw occlusal splint types with just a few clicks. Efficient digital design and manufacturing of splints gives you an attractive opportunity to add a new and highly profitable service to your offering.
Unleash your craftsmanship with smile libraries
Create top quality designs for your customers with access to 100+ tooth libraries composed by some of the world's most skilled dental technicians. For example, all smiles from the book "Fabulous Smiles" by Przemek Seweryniak and Kate Brantvik can be selected from the 18 amazing libraries in Dental System. Inspiring and involving patients and dentists is easier than ever.
AI-powered dental crown design for your lab
3Shape Automate is a self-service and available 24/7 solution for your 5 minutes design. This open platform will double the number of available units to mill every day. Automate is FREE to try now.
From Dental System 2021, you can directly upload relevant cases to 3Shapa Automate, and download the final design either directly for production or to modify the design in Dental Designer.
Link

beautiful 2D smile designs with 3D scans
3Shape Smile Design enables extremely fast and easy creation of digital smile designs with photo-realistic simulations to show and engage patients. Use the digital smile design with the patient's photo to guide your 3D restorative design in Dental System's RealView Engine.
Watch the video to get the main highlights from the latest Dental System and learn about the new workflows and functionalities.
Read about all the latest key product improvements.
Download the "What's new?" document for the release you are interested in. 
Explore software packages
Complete restorative
Get all indications from Premium and Removable, plus all available restorative add-ons to design abutments, implant bars, models and more at an attractive price.
Premium
Design all indications from the Crown & Bridge package plus splints, digital temps, digital smile design, RealView, telescopes, post&core and more.
Crown & Bridge
Design full anatomies, bridges, copings, frameworks and wax-ups. Use CAD points to provide advanced indications.
Removable
For labs that specialize in providing full and partial dentures.
Scan Only
The easy way to go digital. Receive TRIOS cases or scan gypsum models and send to an external design service.
Optional Add-Ons and CAD Points
Supplement your solution with add-on modules to offer abutments, implant bars and bridges, models, dentures and more. Or, purchase CAD Points to use on a case-by-case basis for indications not included in your package.
Unrivaled
open ecosystem
Choosing an open system is one of the best ways to secure access to the most up-to-date technology, materials, partners and prices. With our open ecosystem you can directly connect with your preferred partners and secure the most cost-effective and relevant options for your lab. From treatment workflows to design services, libraries or 3rd party manufacturing partners – it's all just a click away.
TRIOS and 3rd party intraoral scanners
Receive intra-oral scans from any intra-oral scanner in the market. Use TRIOS or import .STL files from any 3rd party intraoral scan. The TRIOS Ready programs allow for labs to cloud-connect with doctors that use 3Shape TRIOS. For free.
Design services
Connect directly with trusted 3rd party designers to outsource setup and staging for indirect bonding and clear aligners, or implant planning and dentures.
Implant and denture libraries
Dental System supports 90+ implant library providers and comes with 80+ Smile Libraries that let you create beautiful teeth designs. Are you interested in doing digital dentures? Dental System supports the industries widest range of denture teeth providers such as ivoclar, Kulzer, Candulor, VITA and Vertex.
Mills and 3D printers
Dental System supports and connects with almost any mill and 3D printer. Ask your 3Shape reseller for their range of mills, printers and supported materials.
Material and manufacturing centers
Dental System links to the best manufacturing centers in the world, giving you access to high quality restorations and the best materials in the industry. Contact your reseller to find out more.
LabCare subscription package
3Shape's LabCare subscription package provides high value services such as unlimited upgrades, support, access to hands-on training and events and special product discounts. With a LabCare subscription, you can also add a five-year warranty and replacement service to secure your investment. 
No subscription Basic package
A subscription with 3Shape Dental System is completely optional. The Basic package comes without a subscription and offers limited services free of charge. There are no free upgrades and you get the software version corresponding to the year of purchase. Support is available on a pay-per-case basis. 
If you're new to digital dentistry and could use a hand getting started with your software, or a practiced digital technician seeking to enhance your skills, we are here to assist you. 
Free training videos
Our Youtube channel offers a wealth of Dental System training videos covering design workflows, system configuration, tips and tricks. 
Face-to-face trainings
Shorten your learning curve with 3Shape Academy trainings at a location near you.
3Shape Community
The 3Shape Community takes it even further with a professional platform for knowledge exchange and worldwide networking. 
The benefits of a fully digital lab
"There are a lot of automated and guided workflows, but you also have the possibility to be more creative if you want. Labour costs used to be around 50%. Thanks to this software, our labor costs have dropped to 20% of our total costs,"

Germen Versteeg, founder of DTL Mediaan.
Contact your reseller regarding availability of 3Shape products in your region.