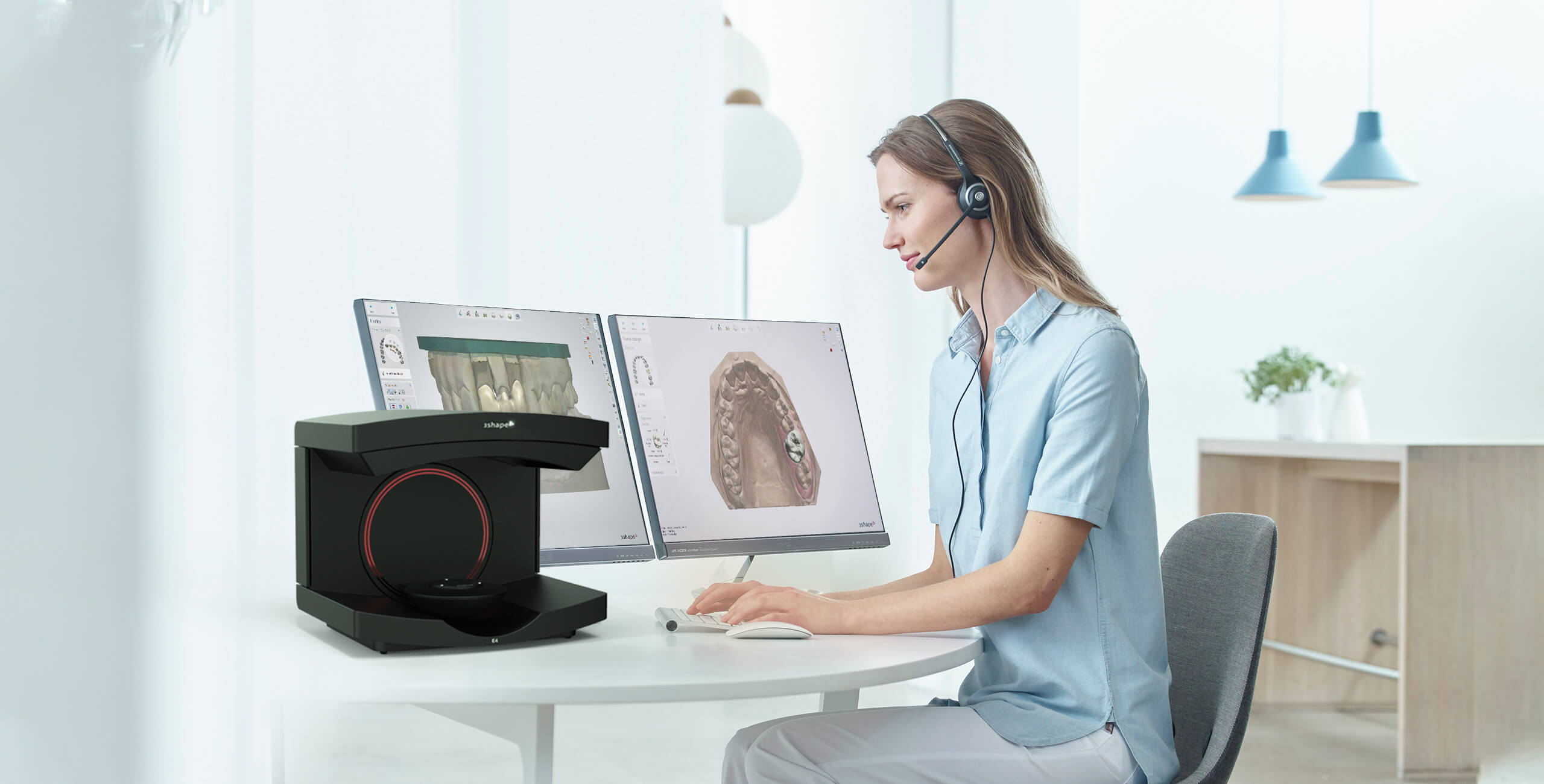 3Shape Lab Service Packages
Choose the service package that suits your needs
As intuitive as our products are, there are moments where a helping hand makes all the difference. Whether it's getting started, accessing the latest upgrades, or simply when the unexpected happens, LabCare (or our basic, no-subscription package) helps you stay on-track. 
About our service packages
Two options:

basic or subscription 

A solid CAD/CAM solution delivers a wide range of workflows, treatment options, and business growth opportunities. Adding our LabCare service package is the safest way to secure your investment and ensure future success. It gives you access to unlimited upgrades, support, hands-on training and events, and special product discounts. It's also completely optional – you can alternatively choose our basic, no-subscription package. 
Protect your investment
Authorized support in 14 languages, spread across timezones. Additional warranty and replacement service guarantees maximum uptime.
Always up-to-date
Unlimited upgrades and access to hands-on training events ensure your system grows stronger and more versatile every year.
Value for money
Get value for money with discounts on seats, subscriptions, and training at our dedicated venues across the globe. 
A LabCare subscription is completely optional. Both the basic and subscription package are flexible, so you can subscribe or unsubscribe at any time.*
Contact your reseller regarding availability of 3Shape products in your region or country.