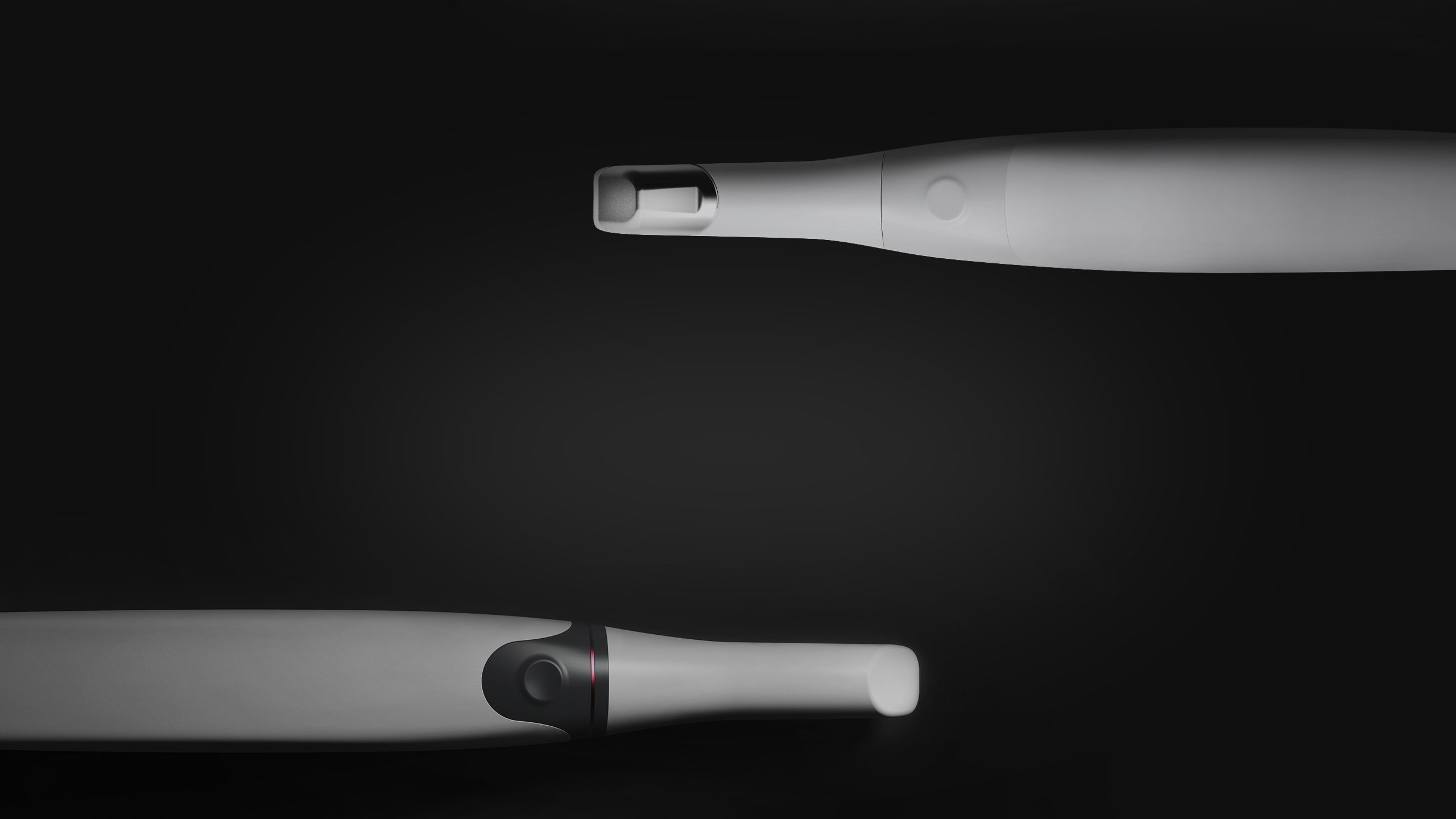 The complete peace-of-mind service agreement
Are you one of 66%* of practices preparing to invest in a digital impression system? Get off to a smart start by choosing TRIOS Care, a solution with a service agreement that really works for you. Want a basic, scan-ready service agreement? Choose TRIOS Only instead.
A great start to intraoral scanning
3Shape TRIOS Care provides complete peace-of-mind assurance as soon as you switch your new TRIOS scanner on, enabling you to focus on providing great treatments and reaching your full digital potential from day one!
If you are new to 3Shape, you can now enjoy TRIOS Care premium benefits at zero cost for 12 months.
No recurring costs
TRIOS Only is a basic service agreement that enables the budget-sensitive dental professional to be part of the digital scanning revolution with zero ongoing costs. New TRIOS customers can switch to TRIOS Only after their initial complimentary 1-year TRIOS Care service agreement expires.
Select the service agreement that suits you best
The first year of TRIOS Care is included for all new customers. After your complimentary 1-year TRIOS Care expires, you can simply continue to enjoy the complete peace-of-mind benefits of the service agreement with monthly installments. You are also free to switch to TRIOS Only if you prefer – a basic scan-ready service agreement with limited benefits and no monthly costs.
Compare services packages
| | Trios Care | Trios Only |
| --- | --- | --- |
| Software updates | ✓ | ✓ |
| New features1 | ✓ |   |
| Support | ✓ | Paid per case |
| 5Y warranty | ✓ |   |
| Express replacement2 | ✓ |   |
| 3Shape Academy points | ✓ |   |
| Discount | ✓ |   |
| Trade-up offer | ✓ |   |
FREQUENTLY ASKED QUESTIONS
Want to know the ins and outs of our service agreement? We've listed the answers to frequently answered questions below. 
Which scanners can be bought with TRIOS Care?
All scanners and setups in the current TRIOS portfolio will be purchased with TRIOS Care: TRIOS 3 Basic, TRIOS 3, TRIOS 3 Wireless and TRIOS 4.

Is the first year included in purchase of the scanner?
Yes. The first year of TRIOS Care will be included in the purchase price of the scanner.

How does 3Shape measure replacement speed?
Replacement speed in this context is measured from the time 3Shape approves the need for replacement scanner, until you receive the replacement scanner. The handling time until replacement is approved depends on your availability for troubleshooting support calls from 3Shape as well as the availability of all relevant information.
How do the 'Academy Points' work?
100 academy points are included with the TRIOS Care subscription every year. You will be able to buy training sessions with the Academy Points on your account. Note that 100 points correspond to, for example, one hour of 1-to-1 training with a 3Shape Academy expert.
Are TRIOS Only customers able to purchase Academy training?
Yes. TRIOS Only customers can book training sessions with 3Shape Academy, but will not receive the complimentary points that provides credit on training offered by 3Shape Academy.

I am an existing customer, can I upgrade my current subscription to TRIOS Care?
Yes. This options will be available for you from January 2022. Please contact your reseller to learn more.

If I already have a TRIOS Scanner and decide to buy a new one, will I get access to TRIOS Care?
Yes. But the benefits of TRIOS Care will only apply to the new TRIOS scanner.

Switching to TRIOS Care
TRIOS Care and TRIOS Only will be available to CliniCare customers on expiration of active CliniCare agreements from early 2022. Switching from TRIOS CliniCare will require a minimum 24-months commitment to TRIOS Care before being eligible for TRIOS Only.
The TRIOS portfolio
The award-winning TRIOS intraoral scanners are surprisingly light, well-balanced, and they fit perfectly in your hand. There's a perfect TRIOS for you no matter what your needs are. Let us guide you through our whole portfolio.
Learn more
THE BENEFITS OF DIGITAL DENTISTRY 
A dental practice to be proud of
Dental treatments that reflect your standards
A digital experience that feels just right
Patient engagement you can sense
* Buying intent, 3Shape Market Survey, 2020 – data on file.
1) New feature availability dependent on regulatory clearance by country
2) Replacement speeds vary by country