3Shape Dental System CAD/CAM software has now expanded its selection of denture teeth libraries.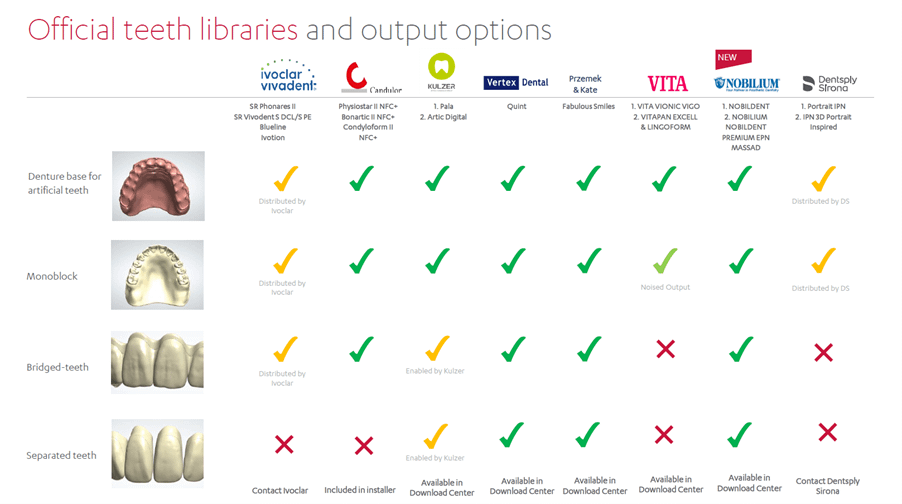 The libraries, which are accessible free for all 3Shape Dental System users, include prosthetic libraries from the industry's top denture makers: Candulo, Dentsply Sirona, Fabulous Smiles, Ivoclar Vivadent, KULZER, NOBILUM, Vertex Dental and VITA.
Professionals using 3Shape Dental System software can access the virtual libraries when designing restorations. Once the design is complete and approved, the physical teeth can be milled or where applicable, teeth library moulds used to complete the case.
NOBILUM's library of full arches and combinations including 68 moulds was just recently added to the 3Shape Dental System library.
Get a PDF list of available teeth libraries and output options.