Tais Clausen and Nikolaj Deichmann founded 3Shape more than fifteen years ago. The two former graduate students have been instrumental in driving the company's rapid growth into a global leader. 3Shape innovative spirit and entrepreneurship have led one dental industry magazine to dub the company, The Google of the CAD/CAM dental Industry. Both Tais and Nikolaj remain extremely active and are leading advocates for digital dentistry.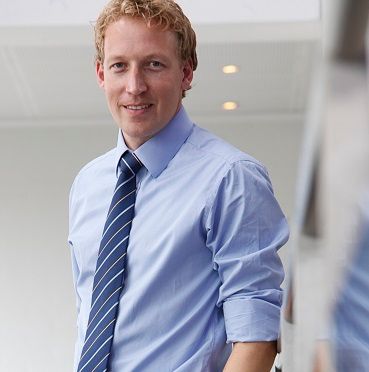 What should labs do if their doctor goes chairside?
Recent and significant improvements to chairside technology mean that doctors, like it or not, are going to want to make their own restorations for basic crowns and simpler cases. It's unavoidable. Single-visit solutions are making it that easy.
Importantly though, this doesn't mean dental labs should be gloomy about the future. Labs are the experts when it comes to materials and design.
Doctors that use chairside solutions still need labs. In fact, most of the doctors we hear from prefer not to become lab technicians. Even the ones with same day solutions.
Doctors like the idea and convenience of designing and milling in office, but the majority would rather spend their time with patients and not doing lab work.
Because of this, we believe single-visit dentistry may give rise to an alternative model. We see workflows in which the doctor scans the patient, and then cloud-sends the scan to a lab technician for design. The technician designs and immediately sends it back to the doctor's office for fabrication, e.g., on the dentist's inhouse mill. Labs now essentially provide a rapid "design service" while the patient still sits in the office.
Moreover, with the advent of new restorative materials that require less finishing, I think doctors will choose to have labs that provide this type of design service. Doctors say it themselves; they do not want to be lab technicians. But they do want the patient-benefits of a chairside solution like the speed of service. In this way, labs can get the best of both worlds.
For labs though, the workflow is dependent on one key ingredient: they need to be digital. So, if your lab isn't already digital, then I would strongly consider doing so. The costs of going digital are not as high as they once were. And our research shows that 50% of doctors in the USA are considering an intraoral scanner. So, chairside or no chairside, more and more doctors are going to scan and send digital files. If your lab is not ready to receive them, get ready.
What would you say to doctors considering a chairside solution?
One of the main motivations for going chairside is offering same-day dentistry. But another great benefit with chairside solutions and intraoral scanners, in general, is that they get doctors thinking digitally. That means he or she will start making preps differently, they'll think about soft tissue differently, and they'll think differently about what types of treatments they can offer. It's a whole new world.
For example, we recently launched a digital patient monitoring tool that enables the doctor to compare intraoral scans taken over time. This tool allows doctors to track and quantify gingival retraction, bruxism and teeth movement, etc. Digital tools like our patient monitoring, orthodontic treatment simulator, patient specific motion, and even digital shade measurement open-up a whole new world of opportunities for doctors and patient treatment and engagement.
Another important factor with digital technology is the seamless connectivity it enables. So, whether your chairside or not, you can still take advantage of so many types of treatment because you are now digital. As an example, 3Shape has integrations with hundreds of orthodontic solutions like Invisalign for clear aligners, bracket libraries, implant libraries like Straumann for implant bridges and bars, and even sleep therapies like ProSomnus.
Having an open chairside solution really enables the doctor to do so much more than single visit dentistry. It enables them to deliver almost any type of treatment. And if they have a chairside solution but don't want to do any step in the workflow in-house, they just click and instantly share the file with the lab or solution provider and let them do the rest.
When doctors go digital, they need to embrace technology and be comfortable and confident using it.
With any new technology, there is always a learning curve. And we believe that some doctors might underestimate the amount of time they need to spend going digital. They really need to use the scanner and the chairside software and get comfortable. It's like anything new, you've got to use it.
Going digital comes down to a question of time and effort. You've got a doctor like Alan Jurim who can do everything himself because he's also a very skilled technician and engineer who also has an in-house lab.
Then you have others using a chairside system. Doing implant bars and/or bridges work is obviously more complicated and most single visit solutions are not robust enough for these types of cases.
But because the dentist is now digital, it brings labs right back into the equation – instant connectivity. As I mentioned earlier, doctors might opt to have the lab provide design services instead. Digital makes it easy.
We believe that when it comes down to it, the deciding criteria for when to use a chairside solution versus a lab should be based on which one provides the best result for your patient. How you define "best result" could depend on many factors, i.e., esthetics, speed of service, costs and more. But it's about satisfying patient expectations.
With or without a chairside solution, being digital means as a doctor, you have options. And options mean better and faster care for your patients. It also means that no matter where your practice is located, you've got the entire industry, a world of treatment options at your fingertips.