3Shape was proud to announce that in November, the U.S. Food and Drug Administration (FDA) granted (510k) market clearance for the sale of its Implant Studio™ software in the United States.
The dental implant market in the U.S. is projected to reach $5 billion by 2018. With 3 million Americans already having implants. That number is predicted to grow by 500,000 per year, according to the American Academy of Implant Dentistry.
Implant Studio™ is currently used in Asia, Europe and South America. The states now joins Canada, which had previously granted Implant Studio™ a health certificate, giving the solution approval across the North American continent.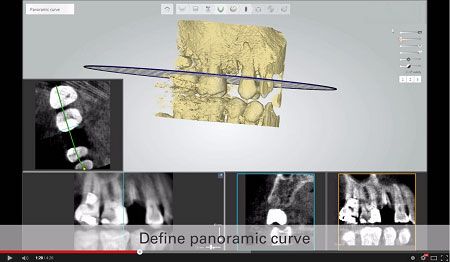 Implant Studio™ and digital technology in general, are credited with having a major impact on dental implantology.
In an interview with 3Shape, leading dental practitioner, Dr. Jonathan L. Ferencz summed up the considerable effect by saying: "The difference digital dentistry has made to making a crown is tremendous. But the difference it has made in implant dentistry is night and day.*
3Shape Implant Studio™ software merges cone beam (CBCT) imaging with intraoral 3D digital impressions to provide a digital view of dental patients. The software then enables dental professionals to evaluate the clinical situation including bone density and nerve positions for creating prosthetic implant planning and surgical guide design.
Implant Studio will be available through 3Shape resellers. Actual availability to end-users will depend on the specific system configuration.
Please contact your local 3Shape supplier, or visit: www.3shape.com regarding reseller information. For more information, please visit: https://www.3shape.com/en/software/implant-studio
*Interview with Dr. Jonathan L. Ferencz: Go digital