This past September saw the inauguration of the 3Shape Dental Advisory Board. Twelve prominent dental professionals representing Australia, Brazil, Denmark, France, South Korea, Spain, Switzerland, and the USA were invited by 3Shape to form the board. Leading digital dentistry advocate and practitioner, Jonathan L. Ferencz D.D.S. from the USA was named the board's Chairman.
The group met for two days in Copenhagen, Denmark to discuss directions in digital technology and 3Shape product development as well as helping the company to move forward in our goal to improving dental patient care.
All board members are respected leaders in the use of digital dental solutions and intraoral scanning. With members representing a variety of the digital dental system solutions available on the market and not necessarily 3Shape's own 3D scanners and CAD/CAM software.
After the meetings, Dr. Ferencz took a few minutes to speak to 3Shape about digital dentistry, a subject he is extremely passionate about: He recently hosted this past week the Digital Dentistry Conference.
Dr. Jonathan L. Ferencz D.D.S., F.A.C.P. is a Clinical Professor of Prosthodontics at New York University College of Dentistry and Adjunct Professor of Restorative Dentistry at University of Pennsylvania School of Dental Medicine.
3Shape: How did you get started in digital dentistry?
Dr. Ferencz: "My first experience with digital was back in the 1970's when I heard Francois Duret come to New York and give a lecture. In the early '70s Duret gave a talk on CAD/CAM. He didn't have a computer. He didn't have the scanning technology to support it. But he had the concept.
At the time, it seemed like some form of magic. But it was really not until the 1990's that both Professor Mörmann and Dr. Matts Andersson kind of independently developed CAD/CAM solutions.
At the time, I was a Nobel BioCare implant user. I was consulting for Nobel and I ended up on the prosthetic side, so that was probably the first time in my practice that we delved deeply into CAD/CAM.
At that point, in time, we were model scanning in a very crude way. Using a contact probe to scan a die to digitize the geometry of the die. In order to mill a zirconia or alumina coping, which we then layered by hand to do the rest of the restoration.
I was intrigued by it. My educational background is pretty strong in science and technology so I was kind of attracted to it.
What became obvious to me at the beginning of my experience with intraoral scanning was the learning curve was enormous. The learning curve was so slow for us that I remember having to install hands-free telephones in both my operatories so that my technicians could call tech support and be able to talk and design crowns at the same time. The first one hundred cases we did were done on the phone."
3Shape: With so many challenges, why did you stick with it?
Dr. Ferencz: "I really believed it could work. To this day, there is something very magical about being able to deliver a crown so quickly and without the need of a model.
My patients get it, my staff gets it; I get it!
We have had buy-in from every stakeholder in my practice. From the front desk to the doctors to the patients. In fact, patients are so enthusiastic about it, it is amazing.
I have a very stable patient base. They go way back and most of their restorations have been done in an analog way. They know the color of the impression material we use, the taste of the impression material and it's usually their least favorite part of the visit.
I am a very demanding clinician so if I miss an impression, I'm going to take it again. If I miss it twice, I'm going to take it a third time.
But when a dentist says we are taking the impression again, the patient is not stupid. They say, what happened, did you miss it? Did you do something wrong?
So I believe that this is really a hurdle for most dentists. Dentists do not want to do take analog impressions over because it means extra time. The assistants don't want to do it and most are afraid to have that conversation with the patient.
Digital has changed all that. That is certainly an advantage. Another advantage is that when you have an in-practice lab, there is no temporary. I don't care how good you are with temporaries. Temporaries break and they occasionally fall out.
Plus there is a benefit that I realized early on which was that post-operative sensitivity is reduced with same-day dentistry. Because the patient is not in a temporary. There is less irritation to the pulp.
The reality is: you don't have to do traditional impressions and with a practice lab, you don't have to service a temporary. So it's a no-brainer. Why isn't everybody doing it?"
3Shape: Good question, why isn't everybody doing it?
Dr. Ferencz: If you really want to get the industry to make a change, you need to get the people on the top, who are outstanding clinicians to endorse it. As in, if you want to sell a new tennis racquet, you don't have the worse player in the club playing with it.
As a prosthodontist, when you show digital dentistry at a meeting, the prosthodontist is not necessarily intrigued by the technology but by the quality the restoration. If the restoration is outstanding then he is interested in how it was made.
If the restoration is average then he walks away. He doesn't want to have any conversation.
In dentistry, we don't have a dental regulatory body that says we have to change. Even with something like digital radiography, where the benefit to the patient, to the environment, to the dentist is so enormous, why hasn't everybody changed right away? No one is mandating it.
In the hospital environment, if the hospital says everyone is going to be doing titanium hip prostheses that's the way it's done.
But if a dentist still wants to do copper band impressions, he's able to do that. Even when there is evidence of inaccuracies inherent in traditional impressions.
So the fear of change, cost, and confusion: What do I need to buy? Do I need to buy an entire system? Maybe I don't want to buy a mill and do it in my office. There isn't an easy pathway to buy, plus there is a lot of misinformation in the marketplace. A huge amount of misinformation."
Where is the misinformation coming from?
Dr. Ferencz: "The dental curriculum in America has not really changed in 50 years. It's not been revised. They have just added to it. So when you look at what's new over the last 50 years, you've got dental implants, ceramics, new materials – so what's happened to the four-year curriculum? Has it expanded to five or six?
It's still four. Has anything dropped out? Have we eliminated oral surgery or any other subjects? No they just keep adding to it. So the dental student's clinical experience is less and less.
So who do dentists turn to when they have a clinical question? They don't go back to school and ask their clinical professor. That's way too embarrassing. They don't call a friend and acknowledge that they don't know something. They call a laboratory technician because that is a real safe person in whom to confide.
Dentists call their technicians to ask questions about materials: how they are handled; what cement to use with which kinds of ceramics. They end up asking their technicians, should I invest in CAD/CAM?
And because the average technician, the mom and pop guy, may not be sure of how they fit into the equation, they might answer instead, digital impressioning is not ready yet.
3Shape: So many labs have not realized the benefits of digital dentistry?
Lee Culp, who is also part of the 3Shape Dental Advisory Board, has a lab in Chapel Hill. He has embraced digital and his business has exploded. But there are so many average labs that are selling off, closing the doors, because they don't know how they fit. What to buy, how to make an investment.
I always compare digital dentistry to digital photography and the computer industry. How many people went slowly because "I know that next year, it is going to be different." And those people never buy in.
I think that there is tremendous potential on the lab side for digital dentistry. I think that they have to recognize that they are the advisor to many of their dentists and I think that they ought to look for ways to partner with them.
I think that there are so many different models. If we sat together, we could come up with five or six different models…
If you're in a city like where I practice, New York, in one square block there are probably 200 dentists. Don't you think there could be a laboratory technician with a mill who receives the scans from those 200 practices? He could have a messenger that runs them over to the practice.
The dentists could get the benefit of same-day dentistry without having to run a mill, or design or any problems."
3Shape: How has intraoral scanning benefited your practice?
Dr. Ferencz: "I have patients that have been waiting for me to use intraoral scanners. I scan patients to make the temps and scan the preparations because I am now able to do it effortlessly.
Do you have any idea how long it would take to do this with traditional impressions? My practice lab technician sees the scans immediately on his screen.
Digital impressioning has to lead to better dentistry. It's not just you and the technician – now you have six people looking at a scan – it makes correction so easy. You can almost get close to perfect.
In terms of diagnostics, with a diagnostic wax-up – patients don't get it – they don't understand a green-colored wax-up. Am I going to have green teeth? It's comical.
With digital, they can see the proposed treatment. I can move things around, the tooth, shape it – they are amazed by it.
In the old days a patient would have to trust me if I said, your molar was broken. Now I can show it on the screen in 30 seconds. If they have lesions in the oral cavity. I scan and record the lesion on a patient. As you know, there is increasing concern about oral cancer of the mouth these days."
3Shape: So going digital has improved your dentistry?
Dr. Ferencz: "The difference digital dentistry has made to making a crown is tremendous. But the difference it has made in implant dentistry is night and day!
Analog impressioning for the restoration of implants has so many opportunities to be inaccurate. You could never capture the implant position and angulation precisely. In nearly every implant case, there is some type of inaccuracy but most turn out fine.
With digital, there's no chance for distortion. It's completely correct. It's enormously valuable.
I still have patients that think that a restoration must be better because it's handmade. The reality is that it is the opposite. It's better because it is machine made!"
3Shape: Without sounding too dramatic, has going digital changed your life?
Dr. Ferencz: "Since going digital. I've traveled much more than I ever have in the past. I lecture and consult and I am out of the office much more. I have much more free time and my productivity is the same or better since I went digital. My number of new patients has increased as well because patients talk about it."
3Shape: How do you think the 3Shape Advisory Board meeting went?
Dr. Ferencz: "The way dentists care for patients has changed dramatically over the past few years with digital technology driving much of this change. Digital workflows enable dental professionals to work more efficiently and accurately, with digital case handling as I mentioned, now surpassing in many cases, analog treatment in quality.
The week's advisory board I believe is going to help us improve patient care even further as well as strengthen 3Shape's position as an industry leader. The meeting gave us a sense of 3Shape's passion by their willingness to not only listen to the expertise and insight of the professionals gathered but through their commitment to take action and apply our recommendations in creating better solutions and improving patient care.
3Shape is interesting in that there is a passion that its users have for the company that is analogous to the passion that Apple users have for their products. 3Shape is driven by innovation much the same as Apple. And like Apple, they strive to make products that are more useful, beneficial and incidentally, look cool too."
Jonathan L. Ferencz, DDS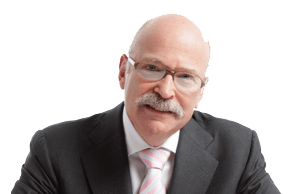 Jonathan L. Ferencz, DDS, is a board-certified prosthodontist who maintains a private practice in New York City. He is also a Clinical Professor of Prosthodontics at New York University College of Dentistry and an Adjunct Clinical Professor of Restorative Dentistry at the University of Pennsylvania School of Dental Medicine. He is a fellow and past president of both the Greater New York Academy of Prosthodontics and the Northeastern Gnathological Society, a fellow of the American Academy of Prosthodontics and the New York Academy of Dentistry, and a member of the American Academy of Restorative Dentistry and the American Academy of Fixed Prosthodontics. He is also past president of the American College of Prosthodontists. In addition to private practice and part-time teaching, Dr. Ferencz has lectured throughout North America, South America, Europe, and Asia. He has over 25 publications in the dental literature and has been a reviewer for three prosthodontic journals. His textbook, High-Strength Ceramics: Interdisciplinary Perspectives, editors J.L. Ferencz, N. Silva and J. M. Navarro was published in 2014 by Quintessence Publishing Co.
He is the recipient of the David Kriser Medal of NYU College of Dentistry, Greater NY Academy of Prosthodontics Achievement Award and Distinguished Lecturer Award, and the American College of Prosthodontists Distinguished Service Award, Distinguished Lecturer Award and Founders Society Award.