How does digital dental monitoring work?
A patient goes for a regular check-up at his or her dentist's office. How can you identify small changes in soft tissue, tooth shifting, tooth wear and gingival levels objectively, without radiation?
Video timeline that shows actual changes over time
Now when a patient asks, "Doctor is my bite changing?" or "Are my gums receding?" we can measure to within a tenth of a millimeter to assess changes and report findings to the patient. In addition to being able to visualize the scans stacked upon each other, we even have the ability to create a video timeline and actually watch the mouth changing over time.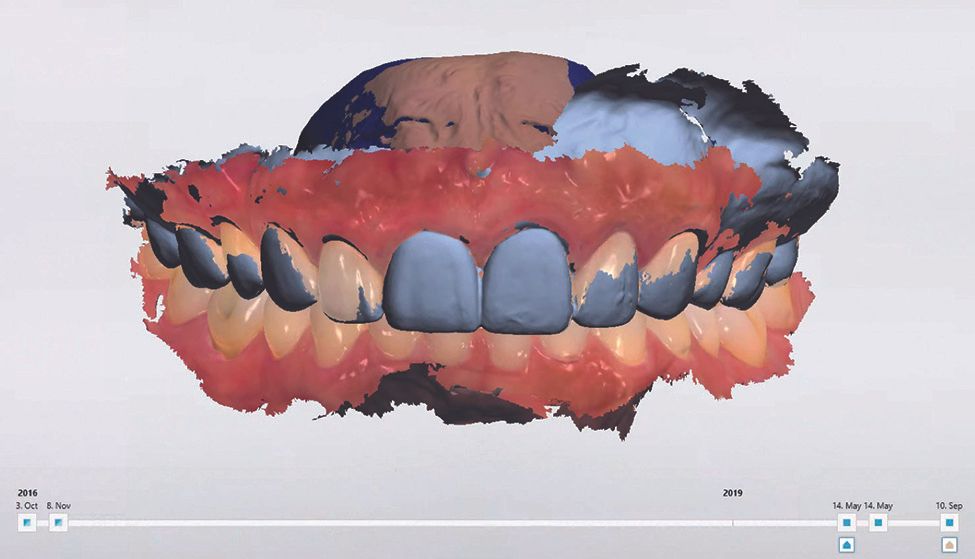 We can use the difference maps where anything colored green is stable while anything yellow and red has changed. Furthermore, we can slice the 3D scan in any direction and make 2D cross-sectional measurements and analyses.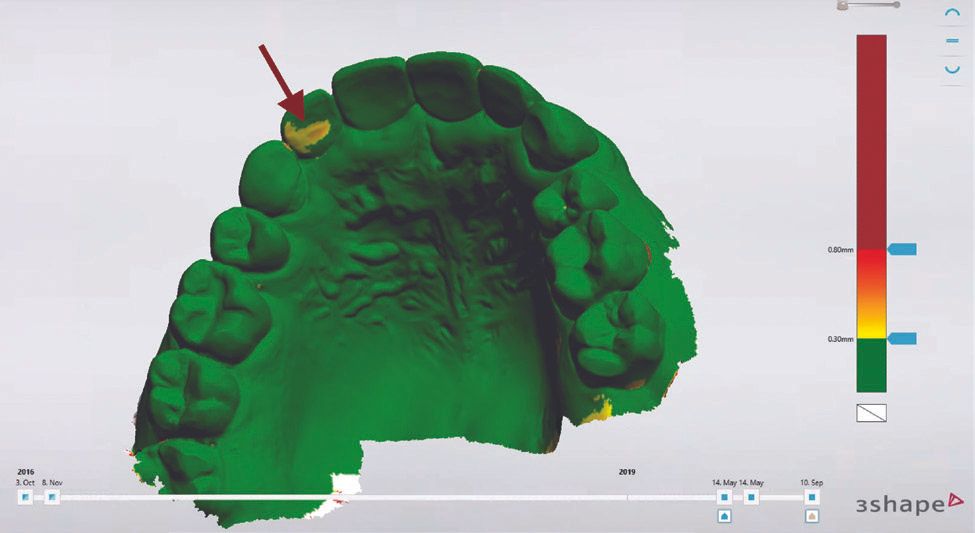 Monitoring oral health at an entirely new level
Our lives are increasingly filled with data and digital technologies these days. We've come to expect to have vital signs and bloodwork taken and compared in digital medical software at our routine visits with our physicians. We can soon expect to have a digital intraoral scan in addition to radiographs at routine dental visits to obtain crucial data to detect, identify and discover subtle changes in the mouth sooner than ever before. This will allow dentists to diagnose problems earlier, treat more conservatively and monitor oral health at an entirely new level. The future of dentistry is occurring now thanks to vast improvements with integrated digital technologies.