Copenhagen, December 12, 2018 – 3Shape TRIOS® users can now submit their digital scans to the 3M™ Oral Care Portal for treatment planning and delivery of Clarity Aligners.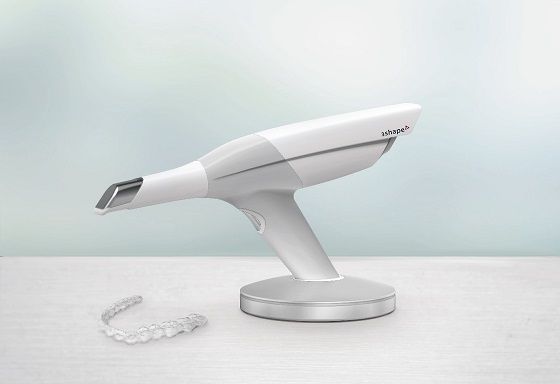 The portal integration enables professionals to cloud-send their 3Shape TRIOS intraoral scans with just a click to the Oral Care Portal.
Clarity Aligners join the more than fifty orthodontic treatment solutions, sleep device providers, and five hundred plus bracket libraries integrated with the 3Shape TRIOS intraoral scanner.
"3Shape is focused on providing professionals with open options and superior treatment solutions for their patients. The seamless connection to 3M's Clarity Aligners makes a terrific addition to the 3Shape TRIOS intraoral scanner and is a testament to the strong partnership between 3M and 3Shape," says Allan Junge Hyldal, Vice President, 3Shape Orthodontics.
"We're excited to offer this new integration with 3Shape as part of advancing the Oral Care Portal," says Beth Edgar, Custom Orthodontics Business Director, 3M. "Having a process to easily upload and transfer files eliminates manual steps and enables the office to complete their order for Clarity Aligners in a streamlined manner."
Before sending 3Shape TRIOS intraoral scans to 3M for Clarity Aligner production, professionals can take advantage of the 3Shape TRIOS Treatment Simulator app to first excite their patients and promote acceptance of the proposed treatment. Using the app, professionals can show onscreen the envisioned results of the orthodontic treatment.
3M's portal is web-based, HIPAA compliant, easily accessible from anywhere, and supports treatment for aligners, combination treatment, and retainers.
Orthodontists using the 3M Oral Care Portal have access to its updated toolset, which displays 3-dimensional, cross-sectional views of the teeth, with and without overlays. Key to ensuring treatment success, the workflow further enables patient progress scans at each treatment step. These scans show how well the patient is tracking to the treatment, and they allow the orthodontist to refine a treatment plan if the patient isn't tracking according to plan.
Visit
3M.com/ClarityAligners
to learn more.