3Shape TRIOS MOVE wins Innovation of the Year Award in the UK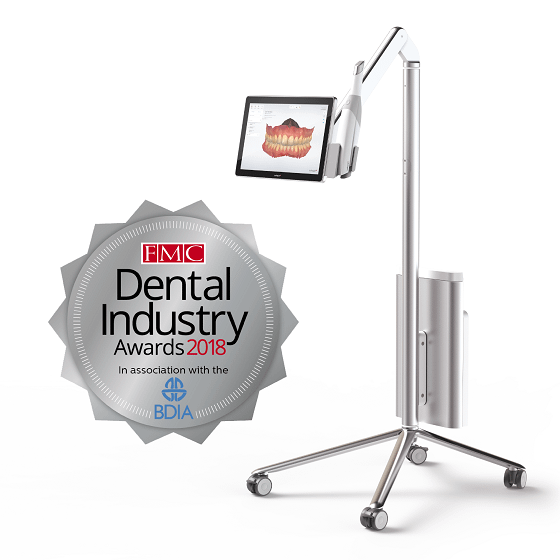 Copenhagen, November 16, 2018 – 3Shape TRIOS MOVE, the latest version of the award-winning 3Shape TRIOS intraoral scanner, gains new honor, "Innovation of the Year" at the UK's FMC Dental Industry Awards.
The awards presented by the FMC media company in-conjunction with the British Dental Industry Association (BDIA) made the announcement at their awards ceremony held last night in London, UK, (November 15).
3Shape TRIOS MOVE beat out seven other short-listed solutions to win the "Innovation of the Year" award. The FMC panel deemed the 3Shape solution the dental market's most innovative product for the last 12 months.
"We are very proud and thankful for the award from FMC and the BDIA. From its inception, 3Shape TRIOS MOVE has been about innovation. We believed an intraoral scanner could be more than just a means to take digital impressions," says Tais Clausen, 3Shape Co-Found and Co-CEO.
He adds, "3Shape TRIOS MOVE gives dental professionals a tool to not only use in clinical application, but as a driver to excite and engage their patients with and advance treatment dialogue and acceptance."
Dental professionals should contact their reseller for 3Shape TRIOS MOVE purchases.