Copenhagen, November 27, 2018 – 3Shape TRIOS integration partner, Orthocaps clear aligner treatments are now available to USA dental professionals.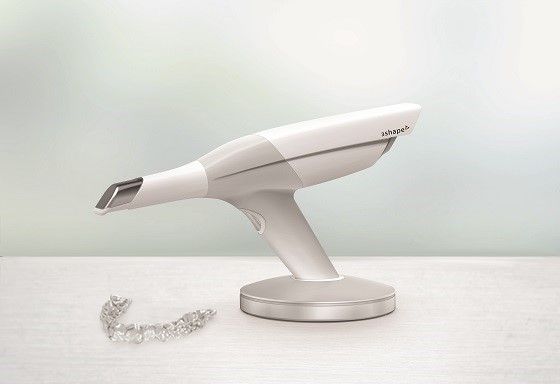 The clear aligner maker has received USA market clearance. The aligners will be distributed by Rocky Mountain Orthodontics (RMO).
3Shape TRIOS has been digitally integrated with Orthocaps for the past two years in Europe.
The digital integration now enables USA dental professionals using the 3Shape TRIOS intraoral scanner to send cases with just one click to Orthocaps for analysis and clear aligner production.
"Orthocaps is a strong integration partner here in Europe for 3Shape. We're very excited that professionals in the states can now also take advantage of this leading clear aligner treatment for their patients. Providing professionals with the widest selection of clear aligner treatment open options is really what makes 3Shape TRIOS unique in our industry," says Allan Junge Hyldal, Vice President 3Shape Orthodontics.
"As the founder of Orthocaps and as an orthodontist, my focus has always been on quality. Being a high-quality product and supported by a dedicated and professional team, the 3Shape TRIOS perfectly fits into that concept. I am very happy to continue this cooperation with 3Shape in the United States as well," says Dr. Wajeeh Khan, Founder, Orthocaps.