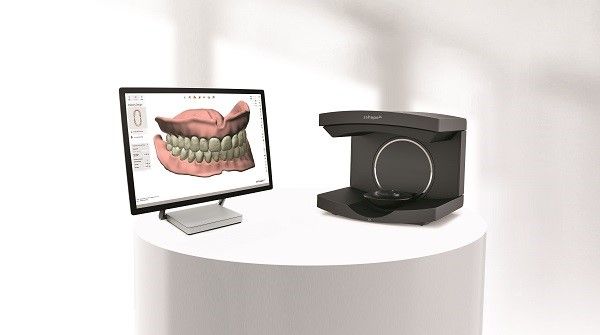 Copenhagen, September 26, 2018 – 3Shape, the leading 3D scanner and CAD/CAM global software provider, announces, together with DGShape and CIM Systems, a new integrated digital denture manufacturing workflow.
The integrated workflow assures labs that they can now design and manufacture dentures with confidence using a predictable, faster and more cost-effective digital workflow.
The workflow consists of 3Shape Dental System CAD software, CIM Systems' SUM3D Dental CAM software, and DGSHAPE's DWX-52D 5-Axis dental milling machine.
"The turnkey solution opens new digital denture workflows for 3Shape, Sum3D, and DWX customers. Milling the denture base and/or the denture teeth gives labs access to a wide range of materials with high esthetics, documented clinical performance and well-known protocols. The ability to now create digital dentures is an important milestone for dental labs around the world," says Rune Fisker, 3Shape Vice President Product Strategy.
Dental technicians and denturists using 3Shape Dental System software can choose from a wide variety of teeth libraries within the software to design dentures. Once the library is chosen and dentures designed, the digital file is milled on the DGSHAPE milling machines with the help of Sum3D's CAM software which optimizes the milling process.
As an open solution, 3Shape Dental System software connects with a wide range of denture solutions to create multiple manufacturing workflows, aside from the just-announced workflow.