Copenhagen, May 26, 2017 – The predictable digital workflow created by the 3Shape TRIOS intraoral scanner makes manufacturing time for ProSomnus sleep apnea and snoring devices more efficient. For dental professionals, the shorter turnaround time means getting patients into therapy faster.
Once a patient is intraoral-scanned with 3Shape TRIOS, the doctor can simply select ProSomnus from the list of integrated solution providers on the TRIOS Communicate cloud. The TRIOS digital impressions are then sent to ProSomnus with just a click.
ProSomnus uses the TRIOS digital impressions to CAD/CAM design and manufacture their sleep apnea and snoring devices. This creates a completely digital and authenticated workflow that simplifies the front-end steps of the device manufacturing process; ensures precision and predictability in production and delivers cases back to dentists more rapidly.
For patients, the quicker turnaround time means feeling better faster. Moreover, the entire fitting procedure becomes more comfortable and impressive due to TRIOS' accuracy, speed, image quality, and ease of use.
Choosing TRIOS digital impressions also means that there is no longer a need for traditional impressions. Traditional impressions may be used to create the ProSomnus devices but entail a longer and more complicated workflow as well as annoying patients with the gooey impression material.
"Every patient we scan with TRIOS is impressed by the simplicity and speed of a digital impression and of course, seeing their teeth onscreen for the first time. In the past, patients dreaded impressions due to gagging. TRIOS offers a minimally invasive alternative as well as creating a digital connection with Prosomnus. Because we work now digitally, we can always count on a perfect fit of the MicrO2® appliances due to the Prosomnus workflow and TRIOS accuracy," Dr. Eric Coontz, DDS, Albuquerque, New Mexico.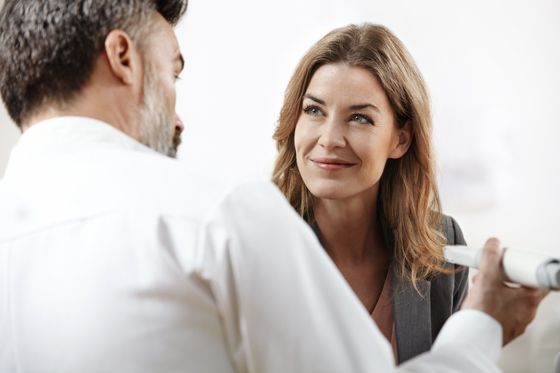 ProSomnus has defined its CAD/CAM design workflow with TRIOS as "authenticated" due to superior clinical outcomes seen after months of testing with the 3Shape intraoral scanner. This makes TRIOS the first and only intraoral scanner ProSomnus connects with to receive an "authenticated workflow" approval from the sleep apnea and snoring device-maker.
"3Shape's TRIOS intraoral scans allow us to maximize the precision, efficiency and productivity of our manufacturing process and achieve the complete digital process for our product portfolio," says Sung Kim, VP of Engineering & Operations for ProSomnus Sleep Technologies. "Additionally, and importantly, receiving TRIOS digital impressions enable us to simplify production steps, which results in better quality and more reliable service for dentists and patients."
"With so many people suffering from sleep apnea, we're very excited that the TRIOS and ProSomnus workflow helps patients to receive effective treatment faster," says Allan Hyldal, Vice President of 3Shape Orthodontics. "Digital integrations with solution providers like ProSomnus are not only making TRIOS the scanner of choice because of its speed and precision, but because it gives dental professionals by far, the widest selection of treatment-option integrations to choose from for their patients."
Click to read more about sleep-related solution providers.