Copenhagen, February 25, 2015 - 3Shape, a global leader in 3D scanners and CAD/CAM software solutions is proud to announce that dental professionals can now access the entire Nobel Biocare® family of implants in connection with 3Shape Implant Studio™.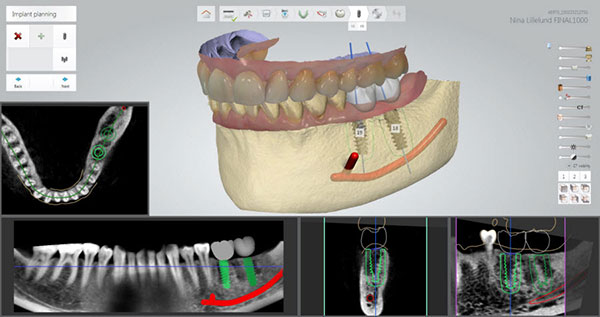 Dentists, implantologists, and dental technicians access implant systems, like Nobel Biocare®, when using Implant Studio™ software to assist in their implant planning. The Nobel Biocare® library includes the NobelActive®, NobelReplace®, Replace Select™, Brånemark System® and NobelSpeedy® implant systems.
"We are glad to add the Nobel Biocare® renowned and widely used family of implant lines to the implant systems now available in connection with Implant Studio™," says Flemming Thorup, CEO at 3Shape. "Providing easy-access to Nobel Biocare® leading implant systems is helping to make Implant Studio™ an even more attractive solution for dental professionals."
The Nobel Biocare® family of implants is available from February 24th 2015. Users who wish to benefit from this opportunity should contact their 3Shape distributor for more information on how to access these libraries.