Copenhagen, December 17th, 2014 - 3Shape, a global leader in 3D scanners and CAD/CAM software solutions is proud to announce that 3Shape Implant Studio™ users now have access to the original Straumann® Dental Implant System library.
Dentists, implantologists and dental technicians will be able to access the original library of Straumann® dental implants when using 3Shape Implant Studio™. The Straumann® library includes Straumann®'s bone and tissue level and ceramic implant systems.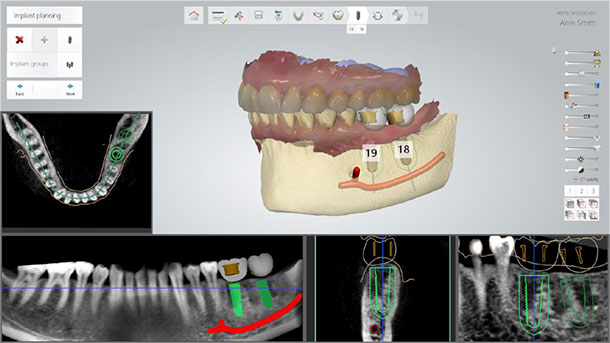 "We are excited that our dedicated 3Shape Implant Studio™ users can now take advantage of Straumann's highly innovative and long term proven dental implants," says Flemming Thorup, CEO at 3Shape. "Enabling the Straumann® library is another important step in making Implant Studio™ the market's most open, flexible and advanced solution for digital prosthetic driven implant planning and surgical guide design."
The Straumann® library is available from 1st December 2014. Users who wish to benefit from this opportunity should contact their 3Shape distributor for more information on how to access these libraries. The original implants must be obtained from Straumann®.
About Straumann
Headquartered in Basel, Switzerland, Straumann (SIX: STMN) is a global leader in implant, restorative and regenerative dentistry. In collaboration with leading clinics, research institutes and universities, Straumann researches, develops and manufactures dental implants, instruments, prosthetics and tissue regeneration products for use in tooth replacement and restoration solutions or to prevent tooth loss. Straumann currently employs approximately 2300 people worldwide and its products and services are available in more than 70 countries through its broad network of distribution subsidiaries and partners.