Back in April 2023 the Journal of the American Dental Association released its ADA Clinical Evaluators Panel report.
The report examined the use of 3D printing in dental practices. The report found that of the 277 ACE panel members polled only 17% of dentists were currently using a 3D printer, and of them, 67% had used one for less than two years.
The participants in the report responded that they use printers most often for diagnostic models, splints and occlusal devices, and surgical guides.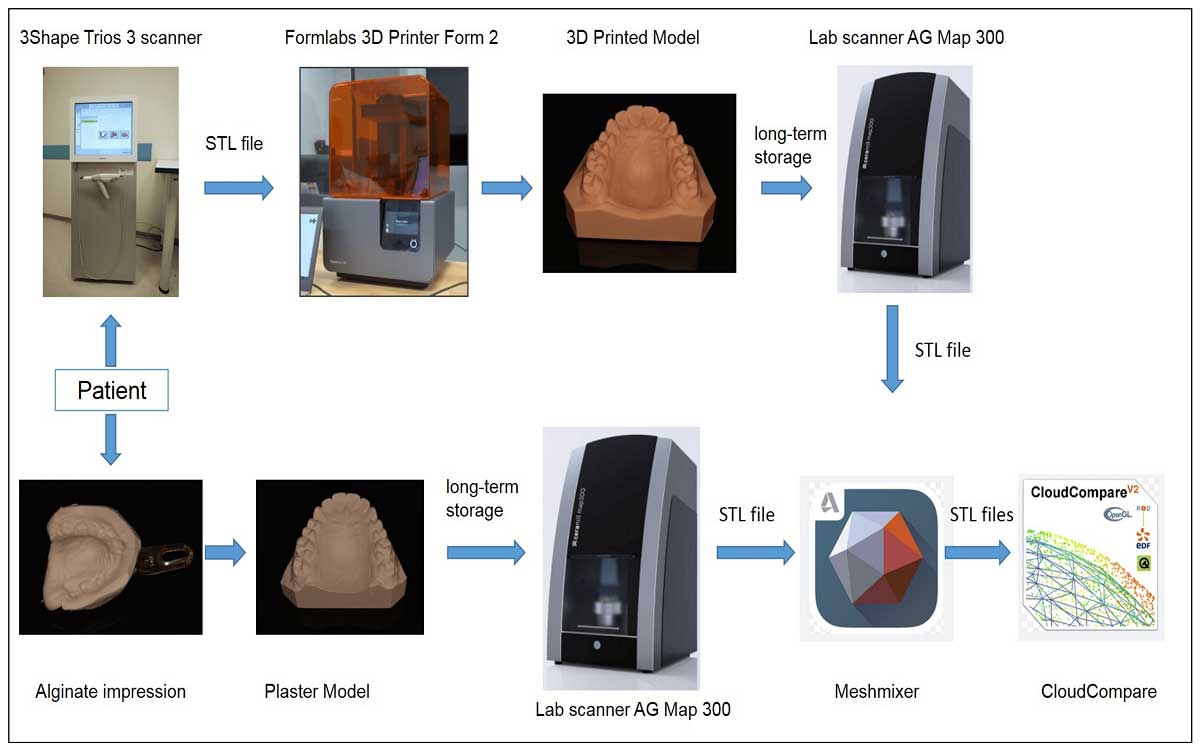 3D printed models vs cast models
Jump ahead to June, and a new clinical study published has found that 3D printed models made from digital impressions are more accurate than stone casts created from traditional impressions.
This should be terrific news for the ADA study participants and for any practitioners considering adding a printer to their practice as well as those who use intraoral scanners.
The study: A Three-Year Prospective Study Comparing Stereolithography Printed Models to Classical Impression and Plaster Cast Models in Orthodontic Therapy: A 3D Objectification Approach, in its words "highlights the exceptional accuracy and efficiency of SLA printed models when compared to classical plaster casts."
For dentists who are considering adding a printer and /or intraoral scanner to their practice, the professionals we have spoken with also agree with the study findings that concluded that digital pathways offer simplified production, reduced staff involvement, and improved workflow efficiency.
The study found that: "By integrating computational intelligence, augmented reality, and 3D printing techniques into dental practices, clinicians can achieve enhanced precision, faster production times, and improved patient experiences. These findings align with the increasing trend of adopting advanced technologies to optimize treatment planning and outcomes in orthodontics, prosthetics, and maxillofacial surgery."