Dr. Austin Vetter has been working with 3D printed crowns over the past year. He took a few minutes to speak with 3Shape about his experiences and what he believes the future will bring.
Dr. Austin Vetter talks about 3D-printed restorations
Dr. Austin Vetter: The quality of 3D-printed restorations has been truly impressive in terms of fit and finish. I've been particularly excited by the advancements in new ceramic-filled printable materials.
However, a year ago, I began using a certain FDA-approved material and observed noticeable wear in the restorations. It has meant that we have had to occasionally replace some of the crowns.
The material I had been using was not robust enough to endure the posterior forces related to wear.
I'm hopeful that upcoming materials will better resist wear and tear.
Yet despite this, 3D printing still serves a valuable role as a cost-effective placeholder for patients who require but may not be able to afford more definitive treatments. It has made my job easier to offer these options rather than crafting restorations by hand.
Print vs milled workflow
Working with a printed crown is certainly different from working with a milled one, but they share similarities.
With ceramics, we can add layers of glaze and liquid ceramic to make it look lifelike. A similar process can be done for 3D printed restorations with different glazes and colors, though they tend to wear off quicker than milled restorations.
I recommend more of a polish for 3D-printed restorations. However, one advantage of 3D printing is that we can re-glaze in the mouth, unlike with milled restorations.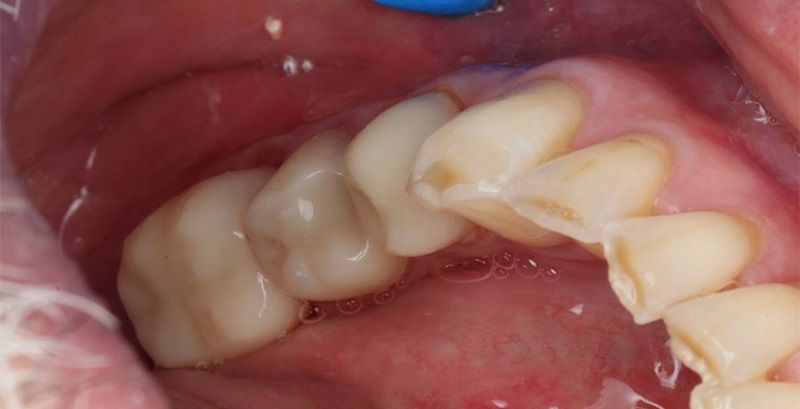 The digital dental crown workflow
In our workflow, we first prepare the tooth for the crown and scan it with our TRIOS 5 intraoral scanner. We then send the scan to 3Shape Dental System, our in-house lab software.
We often, subsequently, upload the design to the cloud and off to 3Shape Automate, an AI software. In about five minutes, Automate generates a near-perfect proposal for the crown. We can then export the design and mill it.
We appreciate this workflow as it doesn't require heavy CAD design expertise to produce a quality crown. In fact, 99% of the designs we receive from Automate require no alterations.
Regarding 3D printed crowns, the process only changes in the final steps—we simply hit 'print' on our printer. Though the finishing touches are slightly different, both workflows are quite similar, and I've found the 3D printing workflow to be somewhat faster in our same-day crown lab.
Indications Dr. Vetter 3D prints
Currently, we use 3D printing for night guards, surgical guides, smile designs, interim dentures, temporary crowns, and interim crowns for full-mouth rehabilitations. Given the wear issues with some 3D-printed restorations, I've been cautious about using them in the posterior region. However, they perform well in the anterior region.
The future for 3D printed crowns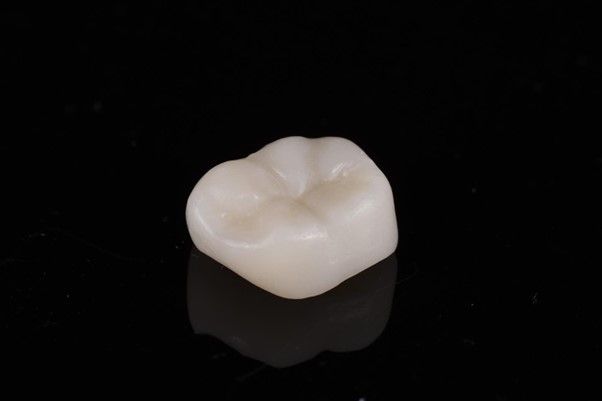 As for the future of 3D printing in dentistry, I envision most of the workflow involving printed restorations, with only a few direct restorations in conservative dentistry cases.
Eventually, every dentist will own a 3D printer and print all their crowns, inlays, and onlays, leading to a faster workflow and higher quality of contours and contacts, particularly for posterior dentistry.
We will see innovations in resin undoubtedly be the driving force for new indications.
At this point, my main concern is less about the speed of delivering the restorations and more about their longevity.
Once a material proves to be as durable in the oral cavity as a traditional direct restoration, my dental practice will shift to the majority of our indirect restorations being 3D printed.