3Shape is hosting a free online event next month, on June 2 & 3. The event, 3Shape Unfold, takes a sneak peek into the latest award-winning 3Shape solutions, workflows, and partner integrations.
3Shape experts will look at "what's new" and demonstrate how you can take advantage of digital workflows to improve your patient care.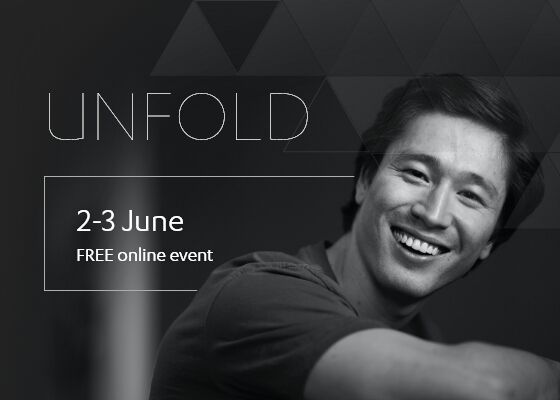 Three tracks for the show – especially for you
The show, 3Shape Unfold, is divided into three tracks. The first track is for professionals just starting their intraoral scanning journey. The second is for those already familiar with intraoral scanning and 3Shape solutions, and the third, is dedicated to dental lab professionals.
Each track will present focused sessions on 3Shape solutions and workflows. With each track specifically geared to the respective step in the digital journey. Attendees can choose their track when entering the event page, as well as take part in sessions from the other tracks, if interested.
Presentations will cover TRIOS intraoral scanning, practice to lab workflows, new 3Shape updates for implant planning and placement, implant bridges, dentures, clear aligners, and more. Most sessions are available in nine languages.