LabDay attendees can test drive our new solutions, the updated Dental System 2019, as well as take advantage of our open and free lecture and training program at LMT LabDay.
New and improved workflows with 3Shape Dental System 2019
The updated Dental System 2019 introduces several new and improved workflows, including automated single crown and copings-design with just a click.

Dental System additionally introduces the most advanced denture software in the market, enabling you to design single arch dentures and connect with major libraries and manufacturers in one smooth workflow.

Lab technicians can also take advantage of the significantly improved Splint Studio – the fast and intuitive software makes it easy and productive for labs to create all major single-jaw occlusal splint types.


Get the clear advantage with 3Shape Clear Aligner Studio
Clear Aligner Studio is the fast and easy way to bring clear aligners into your lab's production workflow. With Clear Aligner Studio, you can quickly scan, design and prepare files for production using one integrated workflow. The new 2019 updated version saves you time and increases efficiency with automated features like, ID tagging, attachment sizing placement, and more.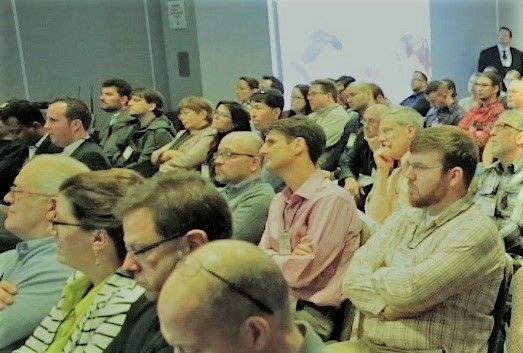 LabDay – Hyatt Regency Chicago, Booth J-16, K-17
At the 3Shape LabDay booth, you can hands-on demo our full product range including dental lab scanners, 3Shape Dental System 2019, 3Shape orthodontics, Implant Studio, TRIOS intraoral scanners, plus the just-launched new solutions.


LabDay Free lectures about digital dentistry and 3Shape solutions
The 3Shape lecture program includes industry-focused topics for both dentists and lab technicians. Topics range from optimizing CAD workflows, new digital service options to industry trends and more. Lectures are presented by leading experts like: Lee Culp, Eric Kukucka, Matt Roberts, Seven Pulurian and John Wilson, and Doctors, Alan Jurim, Valerie McMillian (Cooper), Michael Scherer, and Franklin Shull.

Lectures take place February 21 - 23, The Hyatt Regency Chicago, East Tower, Bronze and Gold level. Pre-register to ensure your CE-credits at the LMT website: https://lmtmag.com/shows/lmt-lab-day-chicago-2019/seminars?uid=30713_10012_6
LabDay training for 3Shape users
Lab professionals can also take advantage of three days of CAD design training tips and protocols as a part of their 3Shape LabCare program and open only to 3Shape software subscribers.

The training is a part of your 3Shape LabCare package and given to all 3Shape Dental System subscribers. LabDay is just one of the venues that 3Shape uses to provide subscribers with in-depth training and ensure that they get the most out of their investment.

3Shape will conduct hands-on training in using 3Shape Dental System 2019, Implant Studio and orthodontic solutions like Clear Aligner Studio. Training sessions take place February 21-23, Hyatt Regency Chicago, Michigan room, 9 AM – 4 PM.

Space is limited – reserve your seat today!