Swedish CDT, Przemek Seweryniak and Kate Brantvik, BScDT, have created a coffee table book for dental practices called "Fabulous Smiles." The book contains pictures of actual smiles, based on gender and age, that patients can use to choose a smile restoration from. The book's corresponding restorative smile digital libraries are included in 3Shape Dental System and 3Shape Smile Design software. When a patient chooses a smile, the doctor simply orders the restoration based on the book's corresponding smile library.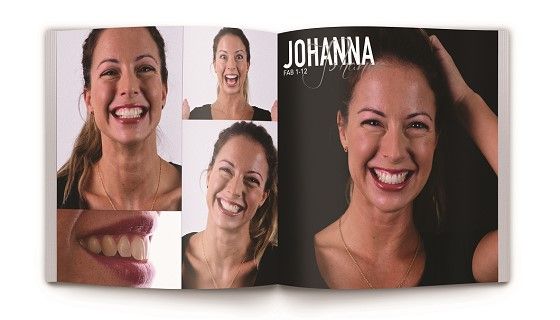 We spoke with Przemek about the book.

Przemek Seweryniak: "When meeting a new patient, a major challenge for the restorative team has always been understanding and effectively translating the patient's vision. How do we identify the patient's restorative goal and communicate it to our team?

My partner and I created a unique toolbox. With it, you can actually sit down with a patient and let them look through pictures of beautiful natural smiles in our book and then choose their future smile just like they were ordering dinner from a menu.

Once they have decided on the smile they like, you can open your PC and create a 3Shape Smile Design with that exact smile. In minutes you can show them what their smile will look like on their face. Once they accept it, the 3Shape Smile Design image can be sent to the lab where it identifies (in the software) the corresponding tooth library to use for i.e. a diagnostic mockup or final restoration. The designer is now able to recreate the exact smile that the patient chose in the book and first viewed in 3Shape Smile Design."

Professionals interested in learning more about the book or purchasing it can go to: https://fabsmilesbook.com/

The Fabulous Smile Libraries are included in their Dental System 2019 update.

Learn more about the innovative platform and how to use it in our webinar with Przemek Seweryniak and Kate Brantvik: June 19, 2019 3:00 PM - 4:00 PM CEST. Register here.