"As far as digital orthodontics and intraoral scanning, I think every orthodontist should have a scanner. It's just a question of when, and which one to purchase and make an investment on.
My practice went digital a few years ago. We were using another intraoral scanner, not TRIOS.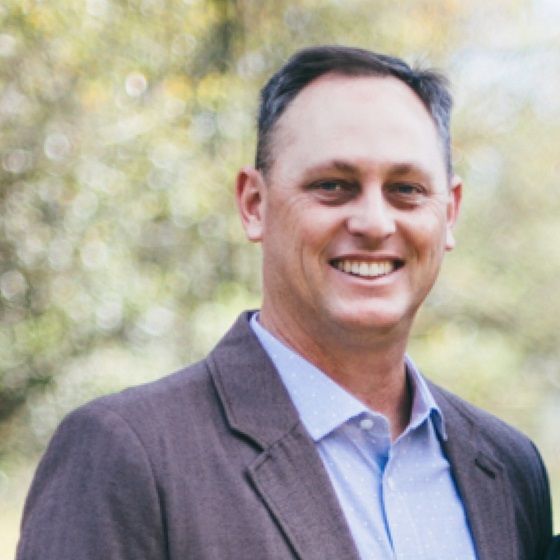 I wanted to go digital because I liked the idea of how technology advancements could positively impact my practice, and that my patients could avoid having the impression goop in their mouth. So, I began looking into intraoral scanning.
Unfortunately, the first intraoral scanner we had was very slow. It was not the right fit for our office.
My rep from the previous scanner told me about TRIOS, specifically how fast it was at scanning. This was even before the "insane speed" had hit the market.
I started watching TRIOS videos online. Some of the features I was most impressed with was the elimination of a cheek retractor, and that the scans were in color. The number one factor for me, however, was the speed.
Of course, the cost of such a high-tech piece of equipment was of concern as well. If I was going to be sold on switching scanners, it had to be fast. We have a very busy office. If it wasn't fast, it just wouldn't work.
Looking back, the amount we have saved in terms of impression material, model plaster, employee salary time, model storage space, and of course, patient comfort, justifies the expense.
TRIOS has relieved a lot of the anxiety for my patients regarding impressions, most importantly the concern with traditional impressions causing gagging and vomiting. Before TRIOS, I had some patients tell me that the reason they did not want braces was primarily because of impressions, and the discomforts associated with impression material. Having TRIOS has made it possible for them to get braces, and be treated comfortably with less anxiety.
Now, my patients absolutely love intraoral scanning. My former patients that come in are ecstatic to learn that they do not have to take traditional impressions. The ones that used to have to take impressions. They can't wait to tell the current patients how fortunate they are! That's a pretty big deal.
Learning curve
I have had a lot of doctors call me and ask me questions about scanning. Such as, how much time does it take you to learn? For us, it took a significant amount of time to be proficient at scanning. With the TRIOS, it's been much easier.
The scanning technique with the other scanners is different. You have to scan six different areas, and use cheek retractors. Also, they were super slow. With TRIOS, it's overall easier. In addition, at the time we switched to TRIOS, we had experience using another intraoral scanner.
Working with labs
In terms of lab work, I try to keep as much of it out of my office as possible. As our office has become busier, it is more manageable to achieve this.
Also, the space-savings with going digital is a no-brainer. There is no need to have plaster, alginate storage, or model storage. You cannot go wrong with that.
I explained to the lab personnel that I work with exactly what I wanted to do with the digital files. They worked with me to make the workflow successful.
Together, we use EasyRX software. Our workflow is much more efficient. In the past, we had to box models with their prescription. Now it's all digital, and we save several steps."
Dr. Bryan J. Hollis
Diplomate American Board of Orthodontics
Dr. Hollis graduated Valedictorian from Louisiana State University School of Dentistry in 1994 and completed two full years of specialty training in orthodontics in the LSU School of Dentistry Orthodontic Residency Program. Dr. Hollis received the Chancellor's Award for most outstanding student from LSU School of Dentistry. He was also the recipient of numerous other departmental awards based on academic achievement.
An esteemed member of the orthodontic community, Dr. Hollis is a member of the Omicron Kappa Upsilon Honor Society and the C. Edmund Kells Honor Society. He is also a board-certified Diplomate of the American Board of Orthodontics, as well as an active member of many leading dental and orthodontic organizations, including the:
American Association of Orthodontists
American Dental Association
Louisiana Association of Orthodontists
Southwestern Society of Orthodontists