We're launching brand new solutions just for IDS. Come by the booth to see the new E scanners as well as new workflow solutions and an optional subscription plan for dental labs.
Want to know more about the E scanners? Check out this movie of a Swedish dental lab demoing the E scanners.
3Shape E scanners – packed with power at a more affordable price
Featuring two 5 megapixel (MP) cameras, Blue LED and multi-line high-speed scanning for optimal detail capture and accuracy, 3Shape E scanners enable labs to complete more cases in less time. The E scanners improve lab productivity with time and cost-saving features like 3Shape's reliable impression scanning and Auto-start. Impression scanning allows labs to scan traditional impressions directly without having to pour a model. While Auto-start starts the scanning as soon as the model is placed inside the E scanner.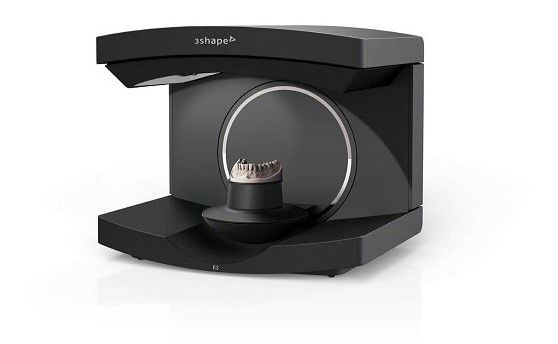 New optional LabCare subscriptions
LabCare subscription package gives professionals high-value services plus the option to protect their investment with an attractive warranty and scanner replacement agreement.
New Basic package – is a no-subscription program offering limited services free of charge and available only for the E scanners.
3Shape scan bodies
Now you can purchase 3Shape's own proprietary scan bodies. The highly durable, titanium 3Shape scan bodies enable you to capture implant positions accurately to make scanning much easier.
3Shape scan bodies are available for all major implant systems. They feature a unique ID code that identifies the implant system and connection. And you can use them with both intraoral and dental lab scanners.
*Contact your reseller regarding availability of 3Shape products in your region or country.