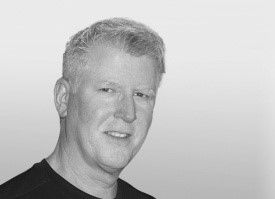 Digital dentistry is evolving fast and CAD/CAM workflows are no longer limited to dental laboratories. Many dentists are already digital veterans. 3Shape surveys show that 39% of all non-digital dentists are considering buying an intraoral scanner within the next 3 years. This is not surprising. Technology advancements and sharpened competitiveness have always been key drivers of this industry – also for dental practices. We believe that soon the majority of dentists and labs will be working digitally together while the rest will lose ground.
We speak almost daily with dentists regarding digital workflows and the majority is very excited about the opportunities digital technology affords, like improving patient care and strengthening their business. Fast and accurate intraoral scanners, new materials and cost-efficient manufacturing machines open new opportunities for a dentist's ability to produce crowns in-house and thereby offer patients same-day-dentistry as an additional option alongside more advanced treatments that require the lab's expertise.
But how do labs view the growing digitalization of dental practices? Is it a threat or is it a blessing in disguise? And what is the best way to meet this seemingly unavoidable industry shift?
Lee Culp CDT, CEO of Sculpture Studios has vast experience as a digital lab technician and he embraced CAD/CAM almost as soon as the technology emerged. His work has always maintained a high focus on ensuring strong dentist-lab relations and efficient lab-practice workflows. His lab attributes much of its business success to an ability to adapt to technology advancements and changing industry trends while finding ways to benefit from both.
We spoke with Mr. Culp about the penetration of digital dentistry in dental practices, and what it means for labs.
3Shape: More and more are dentists are looking at in-clinic digital dentistry solutions such as intraoral scanning as well as in-house crown design and manufacturing. How does the lab fit into this picture?
Lee Culp: As more and more dentists and likewise, restorative dentistry evolves into the digital world of image capture, computer design and creation of dental restorations through robotics, I believe the way dental laboratories perceive themselves must change as well. To fully understand this concept and move forward, we must first clearly define who we are as laboratories. We might say that a lab is a place that a dentist sends his or her patient's impressions, which are then processed, by the laboratory into restorations, which are then sent back to the dentist for adjustment and delivery. This definition does seem to fit well with the traditional concept of a dentist-laboratory workflow. However, just as the internet has forever changed the landscape of communication through related computer technology, the possibility to use CAD-CAM restoration files electronically has provided the catalyst for a significant change in the way we should view and structure the dentist-lab relationship.
3Shape: How does an electronic methodology change the traditional "dentist-lab relationship"?
LEE Culp: First, we need to imagine that our laboratory is not a place, does not have walls, and exists only in the talents of the partners in the restorative process – the dentist and technician. The equipment we use to create the restoration may be located next to the practice chair, in an in-office laboratory area, across the world or all of the above. As a "laboratory," we are actually nothing more than a step in the workflow, which is flexible to the degree that our abilities, access, and equipment will allow. The primary decision becomes where the handoff from one partner to the other should occur. Moreover, a dentist who has the ability to optically scan intraorally for impressions and who often chooses CAD-CAM restorations as the best treatment option for their patients now has the freedom to decide where and when the hand-off to the technician partner should occur. A lab is no longer a place; it is to a large degree, virtual and a fluid entity.
3Shape: So if dentists with "equipment next to the chair" have the freedom to choose, will they ever choose the lab?
LEE Culp: In some instances, I believe it makes sense for the dentist to work independently and to prepare, design and finish the restoration chairside in a single visit. This is the obvious advantage of clinical CAD-CAM systems, which more often than not, are already manned by a technician. However, that advantage is most likely limited to less complex restorations or restorations that do not require any special characterization other than perhaps stain and glaze or polish. Other times, it is advantageous to engage the services of the restorative partner, a dental lab and technician, because he or she possesses the skill and perhaps, more importantly, the time, to create restorations that either demand more complex characterization or can be more efficiently created in an indirect manner.
3Shape: So in this light, do you see the new options dentists get with technologies such as intraoral scanning and in-house manufacturing as a major threat to labs?
LEE Culp: I think anything that potentially takes away restorative work from dental laboratories could be viewed as a "threat." I think though that several products have affected labs more than chairside dentistry: direct composites for chairside restorative work to replace lab fabricated veneers and inlay-onlays, for example.
The chairside model only really works for single posterior crowns and inlays. More units than that and it takes too long to produce the crown.
As an aside, I was actually the technician who went to one of the first intraoral scanner providers, to learn about the chairside system. I worked with them to create their CAD/CAM lab system that could receive and work with the digital impressions in the lab. I saw the potential for digital partnerships 15 years ago. I was also the first lab to work with a dentist to create the first-ever model less crown with a scan sent from the dentist to the lab.
3Shape: What would you estimate as the percentage of business you and other labs could lose due to in-house production systems?
LEE Culp: If we look at the number of chairside systems on the market divided by the number of "blocks" sold, we can estimate how many restorations are done by the average dentist. The number is actually pretty low.
What advice would you give labs who want to adapt to the growing number of dentists going digital?
LEE Culp: Labs need to become very good at digital communication, and experts at transferring digital data "to and from" their dentist clients.
Most labs were working with digital technologies long before their clients and dentists saw them as experts. Labs should keep this reputation alive and build on it. Cement a position as digital consultants. Give advice on material and design choices. Provide consultancy for tricky cases that the dentists send electronically as 3D digital impressions. Offer the dentist finishing, stain and glaze courses and be their partner in their same-day-dentistry treatment option… In short, work with them rather than against them.
Remember that the dentist will always need the lab for those more complex cases. The lab should focus on these and good CAD/CAM lab software that makes it easy for their technicians to design all types of indications including new ones that are not yet in the lab's offering.
Finally, get going with model-free crown services working from your dentists' scans. By working model-free, you will be able to provide crowns at a speed and price that will be very attractive to the dentist.
Lee Culp, CDT is the CEO of Sculpture Studios, a dental laboratory, education and, research and product development center, for new and innovative digital dental technologies, and their applied applications to diagnostic, restorative and surgical dentistry.
He is the 2007 recipient of the Kenneth Rudd Award from the American Society of Prosthodontics, the 2007 recipient of the AACD Presidents Award for Excellence in Dental Education, as well as the 2003 recipient of the National Association of Dental Laboratories, Excellence in Education Award, and the 2013 American College of Prosthodontics-Dental Technician Leadership Award. Lee is also been appointed adjunct professor at the University of North Carolina- School of Dentistry, Graduate Prosthetics Department.
He is a leading resource/inventor for many of the materials, products, and techniques used in dentistry today, and holds numerous patents for his ideas and products. Lee writes many articles per year, and his writing, photography, and teaching style have brought him international recognition, as one of today's most exciting lecturers and innovative artisans in the specialty of digital dentistry, dental ceramics, and functional esthetics.