How did you get started using 3Shape?
For the last five years, I have been working for one of the largest labs in North America. I was given a goal by them to take the company digitally.
We looked at all the systems. We looked at all the scanners and we looked at all the software. We chose 3Shape.
We literally took one of the largest dental lab companies in America, and within three years, switched it from an analog-based manufacturing platform to digital, based on 3Shape.
Because of this, we have followed the evolution of 3Shape both in terms of scanners and software.
And now you have opened your own lab?
I opened my laboratory on January 1st of this year (2015). And we immediately chose the D900L because we only really do large cases. Everything has been exceptional.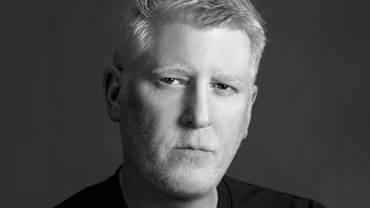 Did you have a chance to look at the new 3Shape lab scanners at Midwinter?
The new scanners, the D1000, and D2000, we are very excited about. Because, for what I do personally, it is exactly what I want.
The ability to scan upper and lower, complex cases, at the same time, and do it that fast, is absolutely amazing.
How about software?
One of the things that we have been beta-testing and are going to commit to is Implant Studio™.
We are very excited about Implant Studio™ with the new scanners and the bigger cases that we do. It is an amazingly powerful package for design.
From what we have seen so far, Implant Studio™ enables us to service clients with a total implant package including a drill guide, at a reduced fee. Because of this, I think it is really going to drive use. Not just for me but for all labs.
A key feature in Implant Studio™ is simplified communications between the clinic and the lab. How important to you is real-time communications with the dentist?
As I said, all of our cases are large. So we are constantly sending screenshots to let the dentist see three-dimensionally what is going on.
Especially with Implant Studio™, if the surgeon, the restorative dentist, and the dental technician, can access all those data sets at the same time, it is an amazing way to communicate!
LEE CULP
Lee Culp, CDT is the CEO of Sculpture Studios. Sculpture Studios is a dental laboratory, research and product development center for new and innovative diagnostic, restorative, and digital applied applications to surgical and restorative dentistry.