At the 3Shape booth, our staff will demonstrate solutions from our full product range including new dental lab scanners, Dental System™ 2015, 3Shape Orthodontics™, Implant Studio™ and TRIOS digital impression solution.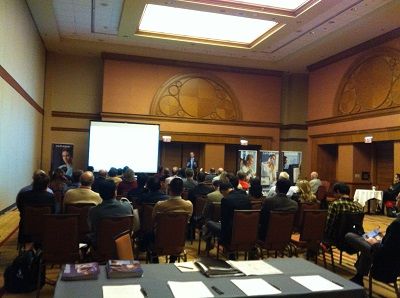 Lab Day Free Public Lectures about digital dentistry and 3Shape solutions
Topics range from CAD workflows, new digital service options to industry trends and more. Lectures will be given by many prominent speakers including recognized dental experts.
Lectures will take place on February 27-28, The Hyatt Regency Chicago, Columbus Ballroom IJ, Gold level, 9 AM – 4 PM.
See the full program and pre-register to ensure your CR-credits at our event page.
Lab Day Hands-on training for 3Shape users
Expert training is a part of 3Shapes LABcare – a value package given to all 3Shape Dental System™ subscribers. Lab Day is just one of the venues that 3Shape uses for providing its subscribers with hands-on training to ensure that they get the most out of their investment.
3Shape will conduct hands-on training in using 3Shape Dental System™ 2015, Implant Studio™ and Orthodontic solutions.