Copenhagen, March 10, 2015 – 3Shape releases TRIOS 3 – a significantly smaller, lighter and faster version of its award-winning intraoral scanner and digital impression solution today at the opening of the 36th International Dental Show (IDS) in Cologne, Germany.
TRIOS 3, the third generation of its intraoral color scanner and digital impression solution is now available in both a pen grip design, handle grip and chair mount version. The new TRIOS 3 also features an intraoral camera integrated with the high-speed 3D color intraoral scanner (digital impression solution) and a smaller and rounded scan tip for enhanced patient comfort.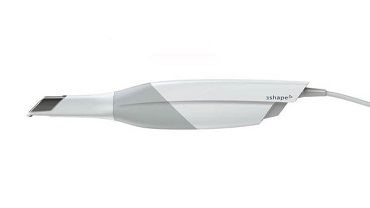 TRIOS 3 - three-in-one digital impression solution highlights:
1) New smaller pen grip option – for the award-winning 3D color intraoral scanner
2) The intraoral camera included with the intraoral scanner – no need to purchase one separately
3) Automatic teeth shade measurement tool – for more accurate and predictable results
"Dentists like to work differently. That's why we strive to provide as many options as possible: like our flexible TRIOS hardware configurations and open software solutions. It should be up to you to decide on the equipment you want to use. TRIOS and our other 3Shape dental solutions support your freedom to choose by being open and constantly evolving through software updates. And because of that, they are future-proof. With 3Shape, your solutions literally get better with age, instead of outdated," says Flemming Thorup, president, and CEO at 3Shape.
About 3Shape TRIOS 3:
RealColor™ digital impressions and award-winning intraoral scanning technology
TRIOS received the "Best of Class" Technology Award for the second year in a row in 2014. 3Shape high speed and accurate color scanning and user-friendliness is continually recognized for delivering "Best of Class" value to dentists and the dental industry.*
Automatic shade measurement and bite registration during scanning
As the dentist scans, the TRIOS automatically matches the various teeth shades, and stores all the shade values together with the digital impression. This eliminates the extra manual step of visually matching shades using shade guides. Auto bite registration eliminates the manual step of aligning the bite within the scan.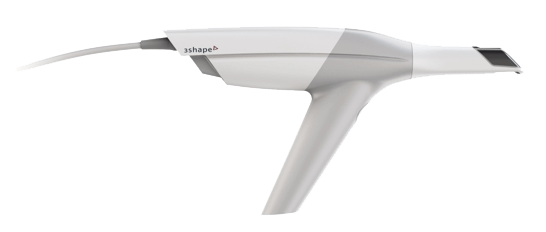 Integrated intraoral camera and HD Photos
HD Photos enable dentists to enhance significant details and accurately set the margin line. Use the intraoral camera to take live video and pictures to discuss treatment options with patients. The intraoral camera will be available in an upcoming TRIOS software update.
Widest range of dental indications
TRIOS 3 supports the widest range of dental indications – from implant bridges to removable partials - to give patients more treatment options and dentists more opportunities for a quicker return on investment. Dedicated scan-workflows for specific indications ensure optimal accuracy, ease of use and outstanding clinical results.
Powerful scan and validation tools
TRIOS 3 smart and easy-to-use software tools ensure superior quality of both impression and preparation while patients are still in the chair.
Flexible hardware options
TRIOS 3 is available both as a pen grip model and with a handle. Other TRIOS models include TRIOS Color - in its traditional shape with color scanning, shade measurement, and HD photos. And TRIOS Standard - in its traditional shape with black and white scanning.
More information
3Shape is currently demonstrating TRIOS 3 at IDS 2015. After the event, information about TRIOS 3 and other 3Shape solutions can be found via 3Shape resellers and www.3shape.com.
*TRIOS received the Pride Institute "Best of Class" Technology Award in 2013 and 2014.