Copenhagen, March 10, 2015 – 3Shape, a global leader in 3D scanners and CAD/CAM software solutions, presented the 3Shape X1™, its new 4-in-1 CBCT scanner today at the International Dental Show (IDS) in Cologne, Germany.
With the addition of the 3Shape X1™, the 3Shape product portfolio will provide dental professionals with a complete range of digital imaging solutions to choose from. The 3Shape X1™ enables CBCT, Panoramic, Cephelometric and Face scanning in one system.
The 3Shape X1™ 4-in-1 CBCT scanner will join the 3Shape ecosystem of CAD/CAM dental solutions that includes: the TRIOS intraoral scanner; an extensive range of benchtop lab scanners and a complete portfolio of CAD/CAM dental software solutions.
3Shape X1™ outputs all images in standard DICOM format to enable open export to any software.
Dental professionals can also take advantage of the 3Shape X1™ deep integration within the entire ecosystem of 3Shape CAD/CAM dental solutions.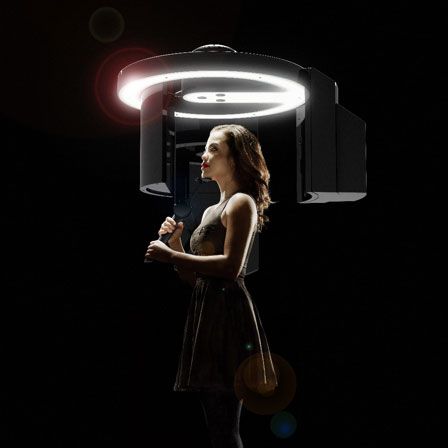 "CBCT imaging is becoming an essential component in digital dentistry. When integrated with digital workflows, CBCT scans bring unparalleled insight to both diagnostics and treatment. The addition of the 3Shape X1™ CBCT scanner to our product portfolio will enable dentists and labs to seamlessly work within the complete 3Shape ecosystem of digital dentistry solutions," says Flemming Thorup, president and CEO, 3Shape.
He adds, "When we first set out to design 3Shape X1™, we consulted extensively with dentists. Their biggest concern was, of course, performance, in terms of image quality and dose, but patient comfort was a close second. With the upcoming release of 3Shape X1™ we have created a four-in-one CBCT scanning solution that truly combines industry leading performance with unheard of patient comfort. We are very excited about the benefits 3Shape X1™ will bring to dentists and their patients."
3Shape shook up the digital dentistry industry by introducing higher scanning speeds, ISO-documented accuracy, color scans, automatic shade measurement and much more to its award-winning desktop and intraoral scanners. The release of the 3Shape X1™ CBCT scanner is equally disruptive.
In addition to new proprietary technology that reduces dose, the 3Shape X1™ will introduce industry firsts like ScanComfort™ technology. ScanComfort™ technology improves image ac­curacy while eliminating the need for the uncomfortable fixation of a patients head.
3Shape X1 4-in-1 CBCT scanner
3Shape X1™ is also being built in a distinctly Scandinavian design to create a modern and calming practice space. And includes distinctive design features like ambient lighting to reduce patient stress and an all-natural, easy to clean, wooden chin rest for the patient.
The 3Shape X1™ 4-in-1 CBCT scanner can be seen at IDS this week in Cologne, Germany. It will release in Europe in Q4, 2015. Release in the USA and the rest of the world is expected in Q1, 2016.