The e-detailer is primarily designed to support 3Shape sales staff and our partners/resellers, but it is also a great way to tell anyone - family, friends, professional network - about 3Shapes TRIOS solution.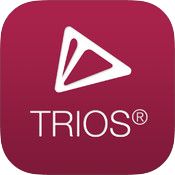 A perfect tool for sales efforts
The TRIOS e-detailer App helps you to present the 3Shape TRIOS digital impression solutions key features and benefits in a simple, clear and engaging manner.
The e-detailer is:
A hi-tech presentation tool that will impress your audience;
easy to use learn and use by sales professionals on any level of product expertise;
an efficient way to quickly tell the TRIOS story;
highly visual showing features through videos and interactive 3D views.
How do I get the App?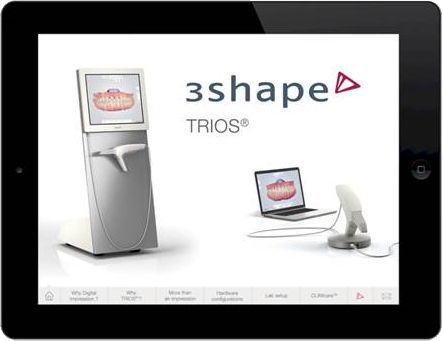 The new 3Shape App is available from today - free on the Apple store. The current version is in English and developed for the iPad only. Translated versions and an Android-based app will be made available soon. First coming localized versions: French, Korean, Spanish, German, Italy, Japan, Chinese and Portuguese.
Read more about the app on iTunes
Install the TRIOS e-detailer today!
And give it your multi-star rating to help its promotion.
Special thanks to Marketing, Product Management, and DK App developer Nikolas Borrel for making this happen!