Intraoral scanners save dental clinics time says american dental association study
The Journal of the American Dental Association (JADA) has published a study documenting the time efficiency of intraoral scanners. The in vitro study evaluated the speed of intraoral scanners used in performing various procedures versus conventional impression taking.
Whilst the accuracy of computer-aided impression making (CAIM) is well documented, the study marks the first time that the efficiency of intraoral scanning is also verified.
The authors of the study used a selection of intraoral scanners to perform three typical dental procedures: a single abutment, a short-span fixed dental prosthesis, and a full-arch prosthesis preparation.
The time it took to perform the procedures using the intraoral scanners was then compared with the time it took to conduct the same three procedures using conventional impression materials.
Intraoral scanning significantly faster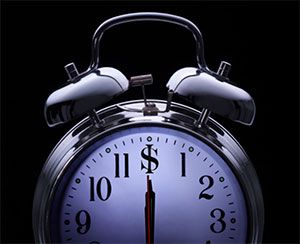 The study* concluded that computer-aided impression making is superior regarding time efficiency in comparison with conventional approaches. Adding that it might accelerate workflow when making impressions as well.
3Shape has uncovered similar results when speaking with dentists who use TRIOS, 3Shapes intraoral scanner.
"3Shape TRIOS has become an essential provider in our practice that enables us to treat more patients with a much more efficient workflow. Doctors, staff, and patients love it," Jonathan L. Ferencz DDS, Diplomate American Board of Prosthodontics
TRIOS users claim the intraoral scanner saves them time not only in the scanning process as compared to traditional impression taking but in the entire workflow as well.  Because order creation, impression validation, shade measurement and communication with the lab are performed digitally, the accuracy and speed in which the work is completed are significantly improved.
Digital impression accuracy also results in fewer retakes, reduced chair time, savings on impression model materials, and importantly, improved and more comfortable patient care.
*Link to American Dental Association study - The time efficiency of intraoral scanners