Did you know that you can easily create your own default indication and material settings for all the Restoration buttons in the Order Form?
For example, if you often design Inlay cases in the same material, the same color, and utilize the same manufacturing process, you can easily save all your standard settings under the "Anatomy" button, so that they are automatically applied whenever this button is pressed.
Creating your own default settings only requires a few simple steps:
Step 1
Define your order by selecting a tooth, a restoration button and the indication - just as usual.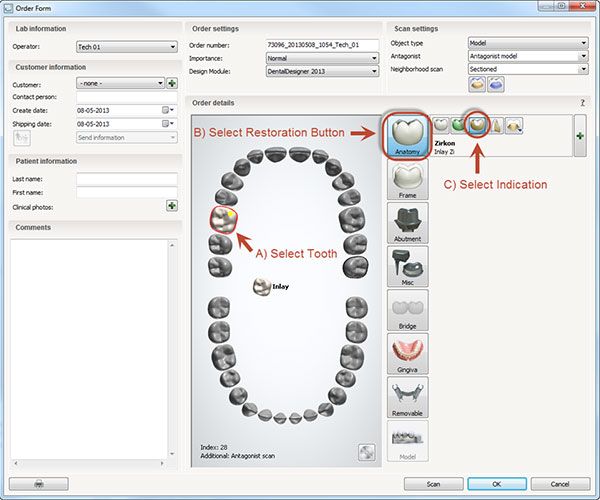 Step 2
Click the green Plus button and define the restoration settings you want to use as default for the selected indication. These settings include Material, Color, Type, Manufacturer, and Manufacturing Process.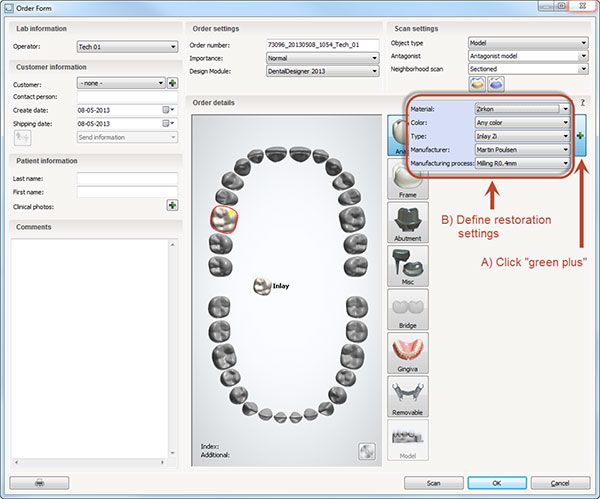 Step 3
With all your settings selected, click the Save default settings button.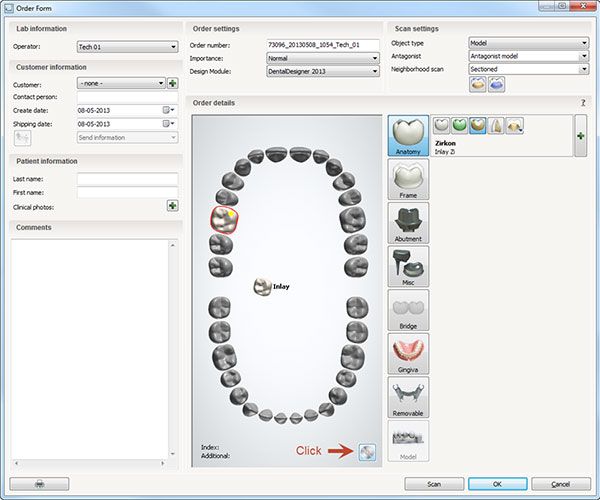 Step 4
As a last step, the software asks you to confirm which settings to save:

Click "Yes" if you want to save the restoration settings defined using the "green plus" (i.e. material, color, type etc.)

Click "Yes" if you want to save the selected indication (in this example "Inlay) as default for the selected restoration button (in this example the "Anatomy" button).
After clicking "Yes" to both dialogue boxes, the software automatically "remembers" the specified indication and settings for the selected Restoration button. The next time a new order is created and the Restoration button (e.g. Anatomy) is selected, the default type of indication (e.g. Inlay) and default material settings (material, color, manufacturing process etc.) are applied automatically.
Yes, its that simple…!
This tip is a real time-saver for dental technicians that produce the same type of restorations many times during the day.