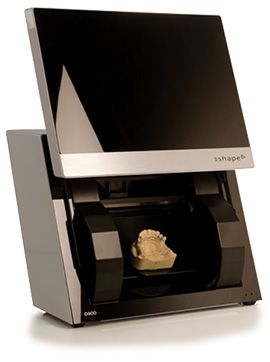 3Shape recently released its Dental System™ 2013 which represents the markets most complete system for dental CAD/CAM covering all the major dental indications. At IDS, 3Shape staff will demonstrate many powerful features such as a new intuitive user interface, digital dentures, RealView™ Engine, strengthened abutment designer, completely new Post & Core design software, new workflows and communication tools, and more. The new Dental System™ 2013 software is provided as an upgrade for 3Shape Dental System™ users as a part of their subscription and LABcare™ package.
3Shape will also showcase the completely new D900 dental scanner for labs, that captures textures in colors and boosts productivity with a new and fast multi-die scanning solution. Advanced technologies make this scanner extremely fast and accurate - and a great solution for high production labs working with all types of indications, including advanced restorations.
Finally, 3Shape will give visitors a sneak preview at what is coming in the next major Dental System™ 2014 release expected to be launched at the end of 2013. Come to 3Shapes booth and get a copy of 3Shapes brand new brochure describing all the coming features.