3Shape is pleased to inform our Italian distribution partners, business associates and end-users that Mr. Franco de Sano will be joining 3Shape as our new local Commercial Country Manager in Italy.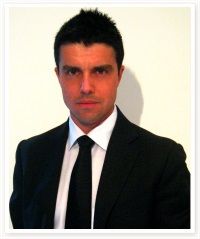 As the new Commercial Country Manager, Mr. De Sano will head the total scope of 3Shapes business in Italy, including support and development of our Italian distribution channel while intensifying our local interaction with the market.
Mr. De Sano comes from a position as Commercial Director at Durr Dental, Italy, and brings with him substantial experience from the dental industry. He will be joining 3Shape from 1st July 2013.
"Dental professionals in Italy are known to be at the forefront of CAD/CAM technologies and this makes Italy a very important market for 3Shape," says Simon Mak Jensen, 3Shape Sales Director EMEA. "This initiative is a part of our efforts to strengthen our Italian presence further, reinforce collaboration with our local partners, and enhance our customer services in the region," concludes Mr. Mak Jensen.
Mr. De Sano will be based locally in Italy, and will be working closely with 3Shape's Italian Customer Relations & Training Manager Mr. Massimo Bosetti.
We look forward to welcoming Mr. De Sano to our organization.