Webinars are great learning tools because they bring together three powerful factors —interaction, audio, and visual elements. Webinars let you learn conveniently from your office, saving both the costs and time of traveling while still giving you a classroom experience. The 3Shape Academy now supplements its normal classroom courses with a powerful on-line learning channel. Our new webinar program will enable 3Shape users from anywhere in the world to join the 3Shape Academy and draw on its expertise.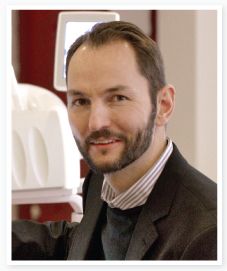 Webinars are a part of 3Shape's LABcare package
The new webinar program is a part of 3Shape's promise to help end-users get the maximum value out of their Dental System™ through a wide array of learning channels and materials. The 3Shape Academy stands behind both the construction and delivery of the webinar sessions and your on-line trainers are all members of the 3Shape Academy expert training team.
"Webinars will enable us to reach a larger end-user audience and maximize the quantity of learning events," says Simon Mak Jensen, Global Support & Academy Director, 3Shape. "The method's flexibility will make it easier to offer in-depth coverage and a sharpened focus on specific topics, indications, workflows, and techniques. Our goal is to help users get the most out of their CAD/CAM investment," concludes Simon Mak Jensen.
A wide range of exciting topics
The webinar program will be dynamic with new sessions added over time. There will be webinars covering general information on new annual releases, and specific webinars created to enhance your competencies with important workflows and indications such as implant bars & bridges, customized abutments, telescopes, RPD design, digital temporaries, model builder, and more. 3Shape will continuously gather subject requests from users to build optimally relevant webinar programs.
Can't make it that day? Don't worry. You can view the re-run.
A 3Shape Academy webinar session will last approximately 1 hour. All webinars will be recorded and made available on the 3Shape website for those who were not able to attend the live event. The first webinars are scheduled to be held during the summer of 2012 and will continue throughout the year. In the future, 3Shape will introduce regular 3Shape Academy webinar programs for its end-users.
The program will be available soon on 3Shape.com and announce in the next newsletter