Dental Systems Download center
Did you know that the Dental System Download Center gives you access to a variety of Help and Training tools?
You can download Dental Systems Online Help in 12 different languages - a very useful feature for labs with multi-language colleagues.
You can download and view demo and training videos.
You can download 3Shapes "Whats New" documents, containing information about all new functionality in the different Dental System releases. "Whats New" documents are available in 12 languages.
You can download, view and print a list of all short cuts in Dental System
Access the Download Center
1) You can Open the Download Center directly from Dental Manager.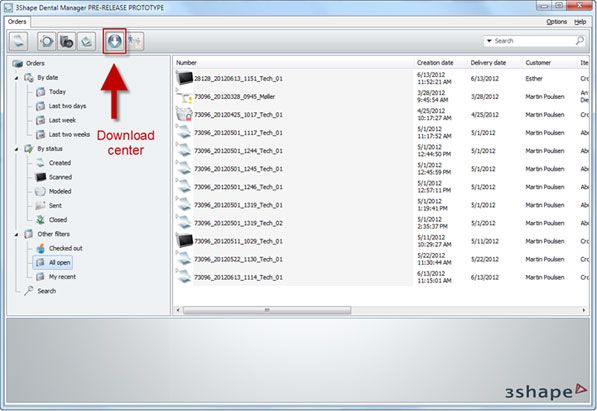 2) You can also access the Download Center from the Control Panel.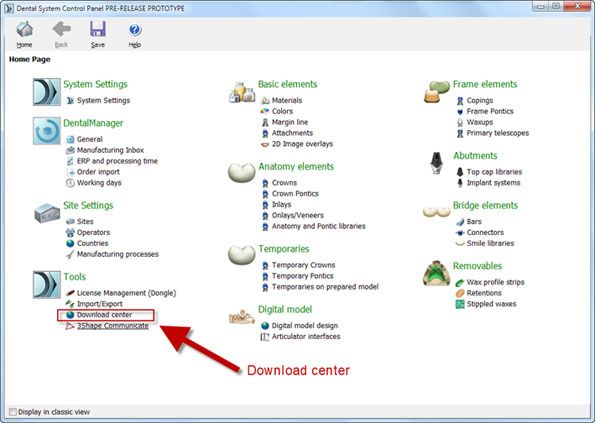 3) In the Download Center, press the "Update List" button to show all available material.
Press the header in the different columns to sort the material by e.g. language, type or date.
Click on the material you wish to download – e.g. a manual in a different language – and press the "Download" button. The file will then be downloaded from the 3Shape's data center to your computer. The entry will change status from "Not Downloaded" to "Up-to-date". View the file by double-clicking the name - or by marking the file and pressing the "View file" button.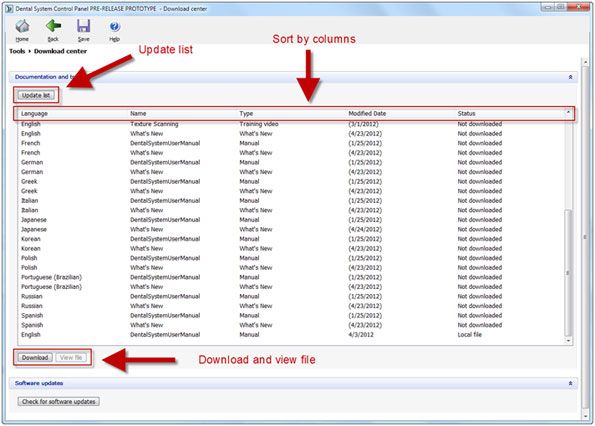 3Shape will continuously update the material in the Download Center with new documentation, training tools, and videos. We encourage you to visit the Download Center regularly to check for new and value-bringing material.