As a part of its rapid growth and swelling customer base, 3Shape has taken a major step in order to establish new dimensions for streamlined, efficient, and environmentally-friendly manufacturing of 3D scanners for the dental industry and for other applications. An entirely new 3Shape production facility has risen in Poland with over 3500 square meters on 2 floors.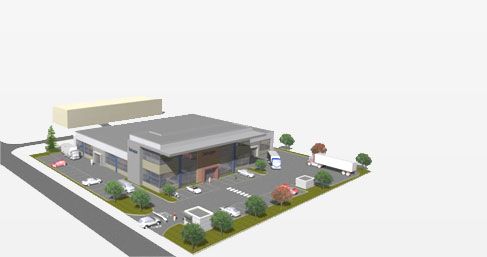 The new facility features special floor areas, advanced tools, and teams of highly skilled technicians - all dedicated to extensive product testing and Quality Control to ensure the utmost accuracy performance of every unit before packing and shipping.
"We built our manufacturing center not only for today but also for the future," explains Flemming Thorup, CEO 3Shape. "Our new production facility is additionally designed to meet the stringent regulatory conformities that apply with the production of medical devices."
3Shape's production site in Poland has recently implemented the company's "Health, Safety and Environmental Policy" that fulfills the overall aim of promoting a healthy and safe working environment while also minimizing resource consumption and negative environmental impact.
"The first benefit from "going green" is obviously the positive impact it will have on the environment and the community," says Michael Toxværd Petersen, VP Supply Chain at 3Shape. "A second benefit is complying with the many customers who include "environmental responsibility" as selection criteria when choosing their supplier.