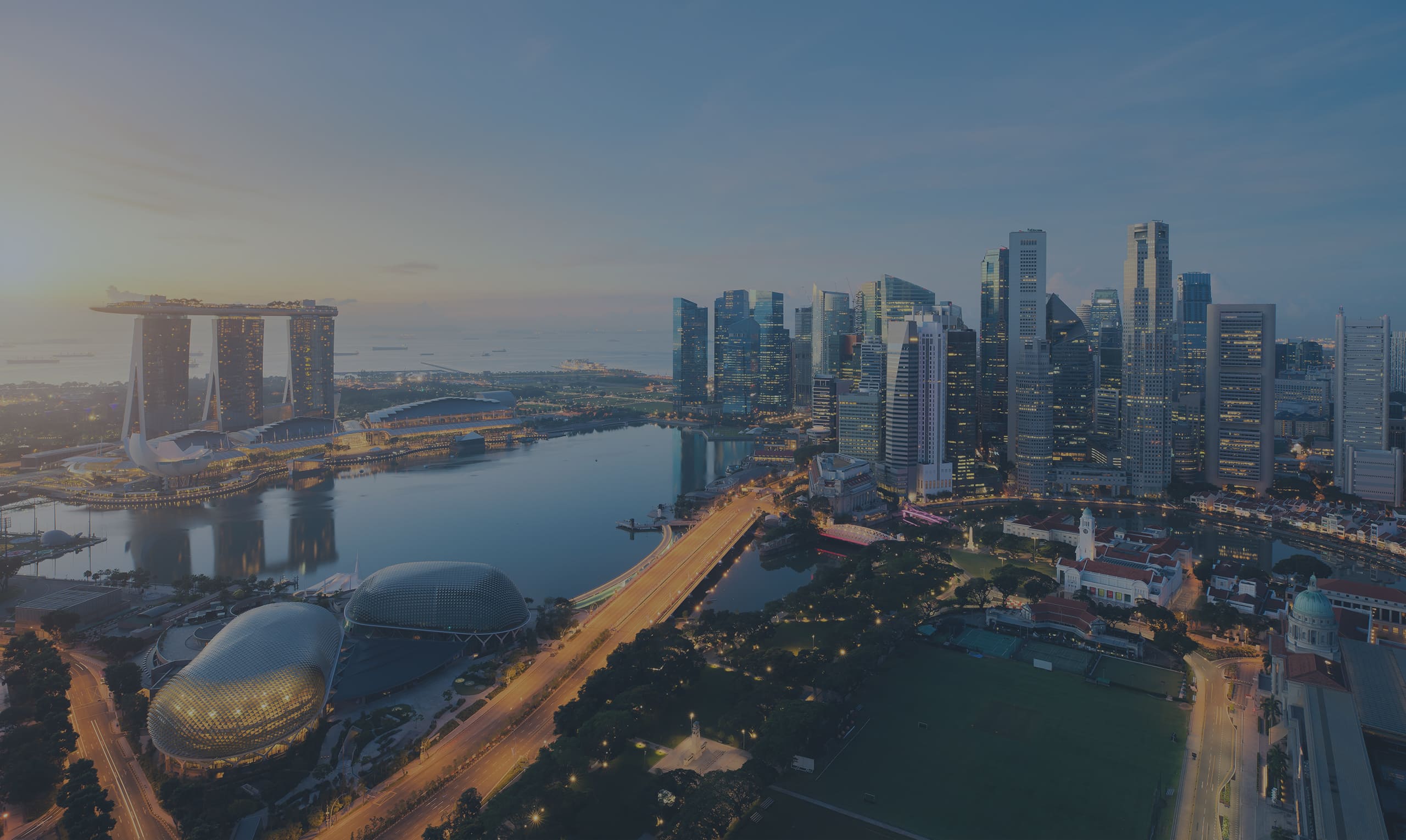 CAPP ASIA | AUG 17–18, 2019
Thank you for visiting us!
We'd like to thank you for making this event yet another memorable and successful event in the 3Shape calendar. It was a pleasure to share our latest innovations with you.
Highlights of 3Shape at CAPP Asia
Digitize your patient – TRIOS 3 Basic and TRIOS 4
No matter where you are in your digital journey as a dentist, our portfolio of intraoral scanners offers something for everyone. From the affordable TRIOS® 3 Basic with send to lab functionality, all the way to the advanced TRIOS 4 with caries detection aid* and smart tips. Try them at our booth! 
A lab scanner for every need – E1 and E4
We have lab scanners for every need and budget. If you want to experience high ISO documented accuracy, unrivalled speed and many advanced scanning features, our live demos of E1 and E4 will blow your mind.
Digitize your implant workflow – Implant Studio
3Shape Implant Studio® helps you deliver the complete or temporary prosthetic solution to the patient at the day of surgery. It allows both labs and clinics to expand their offering and get happier patients. 
Our lectures offer you a great opportunity to quickly come to terms with digital dentistry products, methodologies and latest technology. Our trainers are always available for additional questions.
Title
Speaker
More information
Digital Dentistry – From the Single Unit to the Full Mouth Rehabilitation
Dr. Anthony Mak

Abstracts

The utilisation of digital technologies in the field of restorative dentistry is fast becoming the norm in the everyday dental practice. However, the implementation and application of these technologies in the workflows of restorative dentistry can be challenging and, at times, frustrating.
The aim of this lecture is to highlight some of the key features in improving the digital workflows in restorative dentistry to ensure predictable and repeatable outcomes.
New and emerging trends that will further improve existing digital workflows and the management of more challenging cases will also be discussed.

Learning Objectives

Are intra-oral scanners accurate enough?
Learn what are the possibilities with digital dentistry in the general practice
Learn how digital workflows can simplify processes that used to be commonly difficult using an analog approach
Learn simple techniques using the digital workflow and "The Alternate Teeth" technique in the management of mild to moderate wear cases seen regularly in daily practice
Learn the benefits of digital dentistry in simple to complex restorative procedures.

Simplification in the Field of Implantology with Digital Dentistry
Dr. Anthony Mak
Abstracts

 

The planning and the execution of both the surgical and prosthodontic component of implantology has traditionally been regarded as a field reserved for the specialist or the truly gifted practitioner.
Emerging technologies and digital tools and workflows have however, resulted in the simplification of the many stages required to ensure a predictable and successful outcome in implant dentistry.
The scope of this lecture is to present and to highlight how digital technologies have allowed the simplification of the complete implant procedure, from the planning, the surgical, and then the prosthodontics phases.
The implementation and use of these technologies will be demonstrated by clinical cases to highlight what is easily achievable with the modern technology available today.

Learning Objectives

What are the benefits of guided implant surgery, how can my implant placement become more predictable
Learn what are the possibilities of combining guided implant surgery and digital dentistry in modern day practices
Can we create implant restorations with intra oral scanning
Learn tips in improving intra-oral scans to increase accuracy in digital dentistry
Learn cost effective methods in the delivery of implant surgical guides

Mastering the Art of Digital Impressions
Dr. Jan Paulics

Learning Objectives

To understand the benefits with digital impressions
To know the possibilities of advanced intra oral scanning
To understand the concept of accuracy
To learn about tissue control
To know how to engage patients and get case acceptance

A presentation of the benefits with digital impressions. See a comparison to the old analog techniques and what you can do today that wasn't even possible before. A walk-thru of the Workflows in intra oral scanning. How to scan for surgical guides and edentulous areas. Principles and case presentation.

As a practitioner or lab, your goal is to create quality restorations that fit patients perfectly. The only way to predictably accomplish this is by beginning your workflow with consistent and accurate impressions.

Intraoral scanners on the other hand, capture the entire dentition. They do it faster, more accurately and studies' show, more comfortably for your patient.

With digital impressions, you can review the scan immediately after capture, while your patient still sits in the chair. That means any errors can be corrected on the spot.

While most of us think about intraoral scanner accuracy and function when we consider going digital, it is the benefits to your patients that just might be the number one reason for you to make the move. There are several studies that document patients prefer the digital workflow. Digital dentistry impresses your patients and gets them talking and recommending your practice.

The 5 Pillars of Digital Orthodontics
Mr. Stefano Negrini

Abstract

The orthodontic world has undergone a strong revolution in the last few years. Come and find out from the Sdt. Stefano Negrini, one of the true pioneers of digital orthodontics, the 5 pillars of digital orthodontics. You'll understand how to change your future.

Topics

Fixed appliances
Removable appliances
Clear Aligners
Indirect Bonding
Mini-implant solution "Tads"
Do you want a deep-dive into implant surgery? Dr. Anthony Mak and 3Shape trainer Dr. Jan Paulics offer a full-day course for those wanting to expand their knowledge. A unique opportunity for receiving training outside of our regular curriculum.
Guided Implant Surgery – fom planning to execution for a precision outcome. Using 3Shape Implant Studio.
Caries diagnostic aid for surface caries are not cleared by the FDA for clinical use in the USA. Caries diagnostic aid for interproximal caries detection is scheduled for release late 2019.
Contact your reseller regarding availability of 3Shape products in your region.