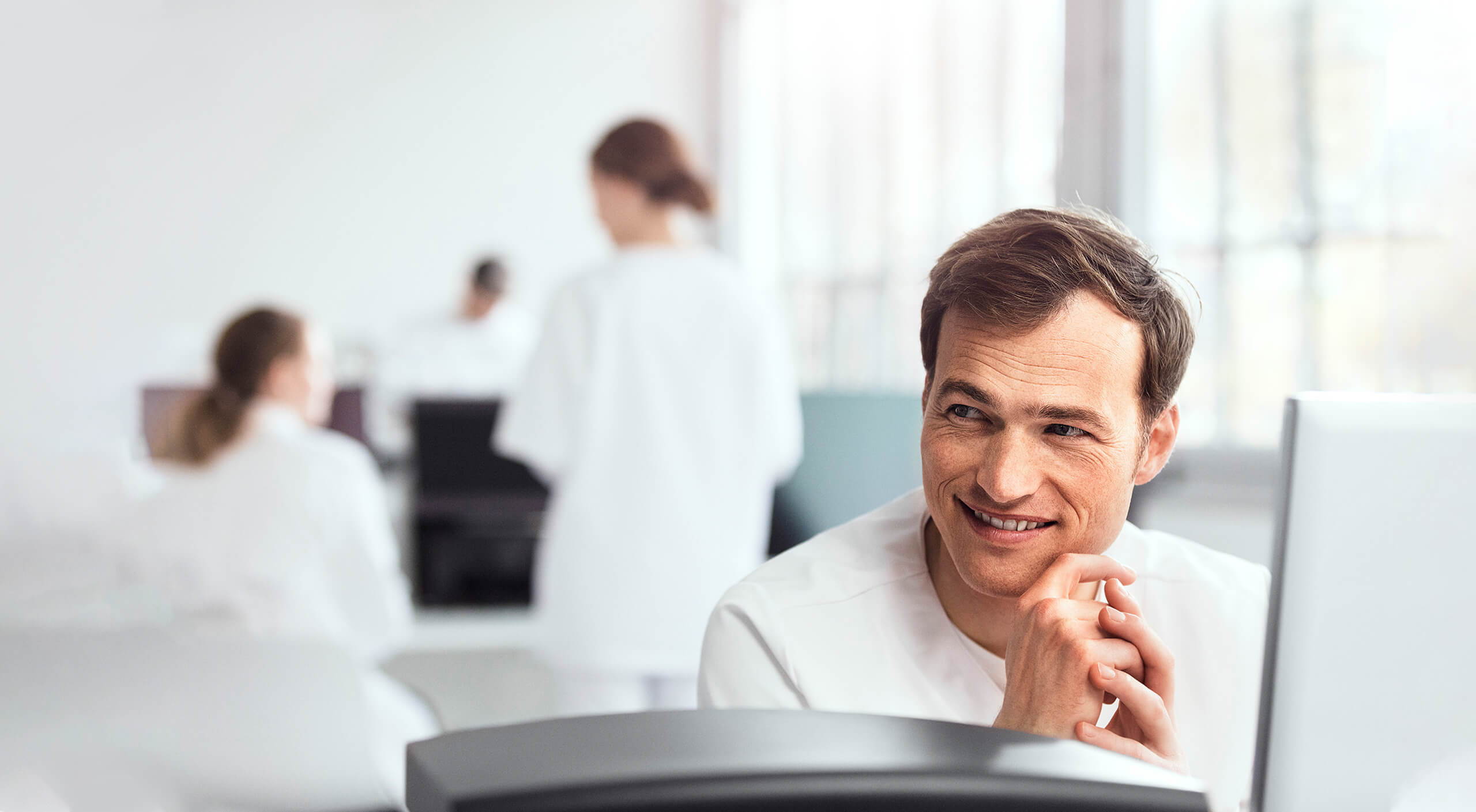 Get access to an unrivaled open ecosystem
At 3Shape, we believe the choice should be yours. That is why we actively push for integrations and better workflows with providers, partners, 3rd party libraries and interfaces to virtually all manufacturing equipment and materials.
Why choose an open system?
An open digital dentistry solution means no one needs to be locked into a closed environment. Our ecosystem will always provide you access to the widest selection of technologies, materials and services at the most competitive price. Labs and clinics can directly connect with each other and other preferred partners. They will have the industry's widest range of implant, orthodontic and sleep device providers at their disposal, as well as access to collaboration workflows, design services and integrations with mills and 3D printers.
| Integration option | Description |
| --- | --- |
| Bracket manufactures | Official bracket libraries from a range of manufacturers. |
| CBCT scanners | Import DICOM to use for predictable implant planning. |
| Clear aligner providers | Connect to the widest range of clear aligner providers. |
| Design services | Outsource directly to trusted 3rd party designers. |
| Implant companies | Work with over 100 major implant companies. |
| Labs | Easily send to 20.000+ labs for restorative, implantology and ortho indications. |
| Material and manufacturing centers | We link you to the world's best manufacturing centers. |
| Mills and 3D printers | Connections with a wealth of machines. |
| Orthodontic treatment providers | Connect with bracket providers and orthodontic labs. |
| Practice management system | Integrate your PMS with TRIOS software. |
| Sleep appliance partners | Connect with sleep therapy device makers. |
| Smile libraries | Create beautiful teeth designs from famous designers. |
Benefit now
There is no need to be locked in. Contact your closest reseller now and get guidance on how our open system can benefit your dentistry.
Request demo