How we change dentistry together
We think dentistry can do better. That's why we develop next-generation technology that benefits both dental professionals and patients.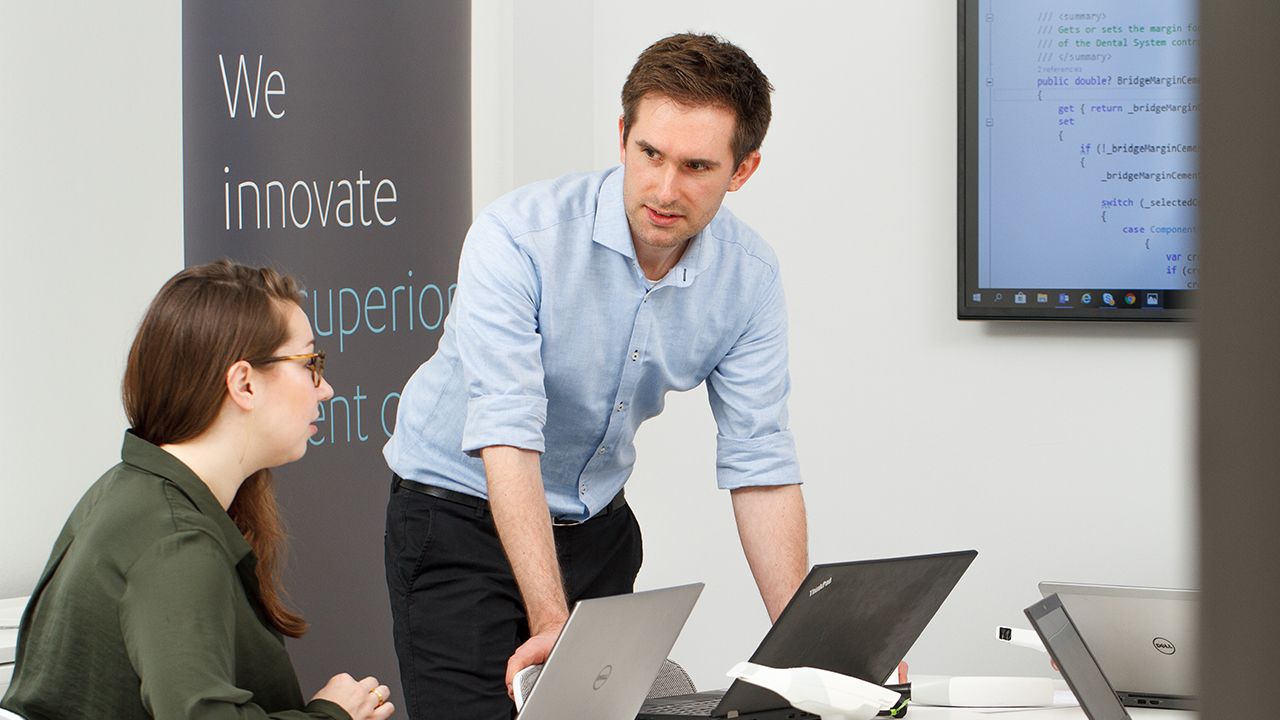 Our
mission
We're on a mission to change dentistry together. We believe that there is always a better and more efficient way to provide care and dialogue around dental treatment. We also believe that none of this can be done alone, which is why we collaborate with a network of dental professionals, industry leaders and resellers. 
Our
vision
We innovate for superior patient care. For us, this means we work on solutions that make a real difference in the lives of both patients and dental professionals around the world.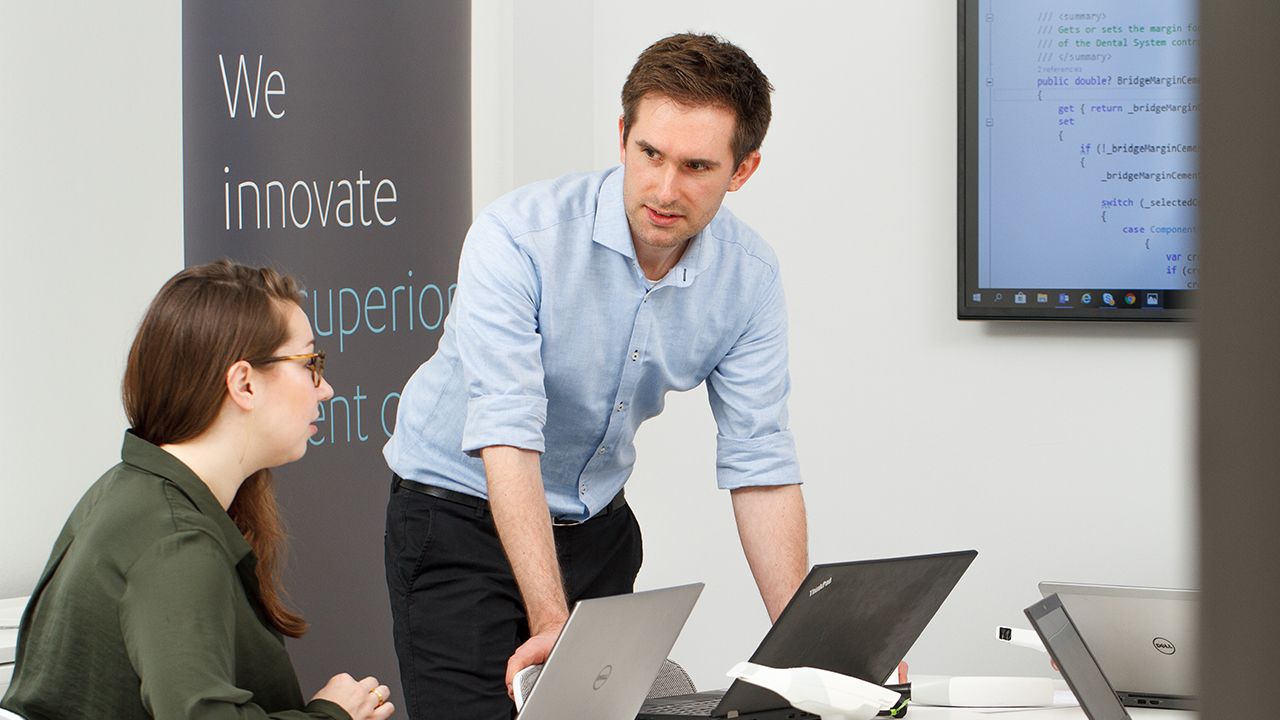 "Digital? It basically means more options. And more options mean better and faster care for your patients. It also means that no matter where you are located, you've got the entire industry, a world of treatment options at your fingertips." 
Tais Clausen, cofounder of 3Shape
We started with a simple idea - to make 3D scanning better. First, we applied it to the hearing industry, then we succeeded in dentistry. Now, twenty years later, 3Shape is 1500+ employees strong. With the help of professionals like you we're creating award-winning scanning and CAD/CAM solutions to change dentistry together.
million dental units made with our systems yearly 
countries with 3Shape products in use
employees spread across 4 continents
"A third of all 3Shape staff work in R&D and we are constantly growing. 3Shape R&D is built on a culture of thinking differently and being innovative when solving challenges."
Global P&O Director, People & Organization
Contact your reseller regarding availability of 3Shape products in your region.