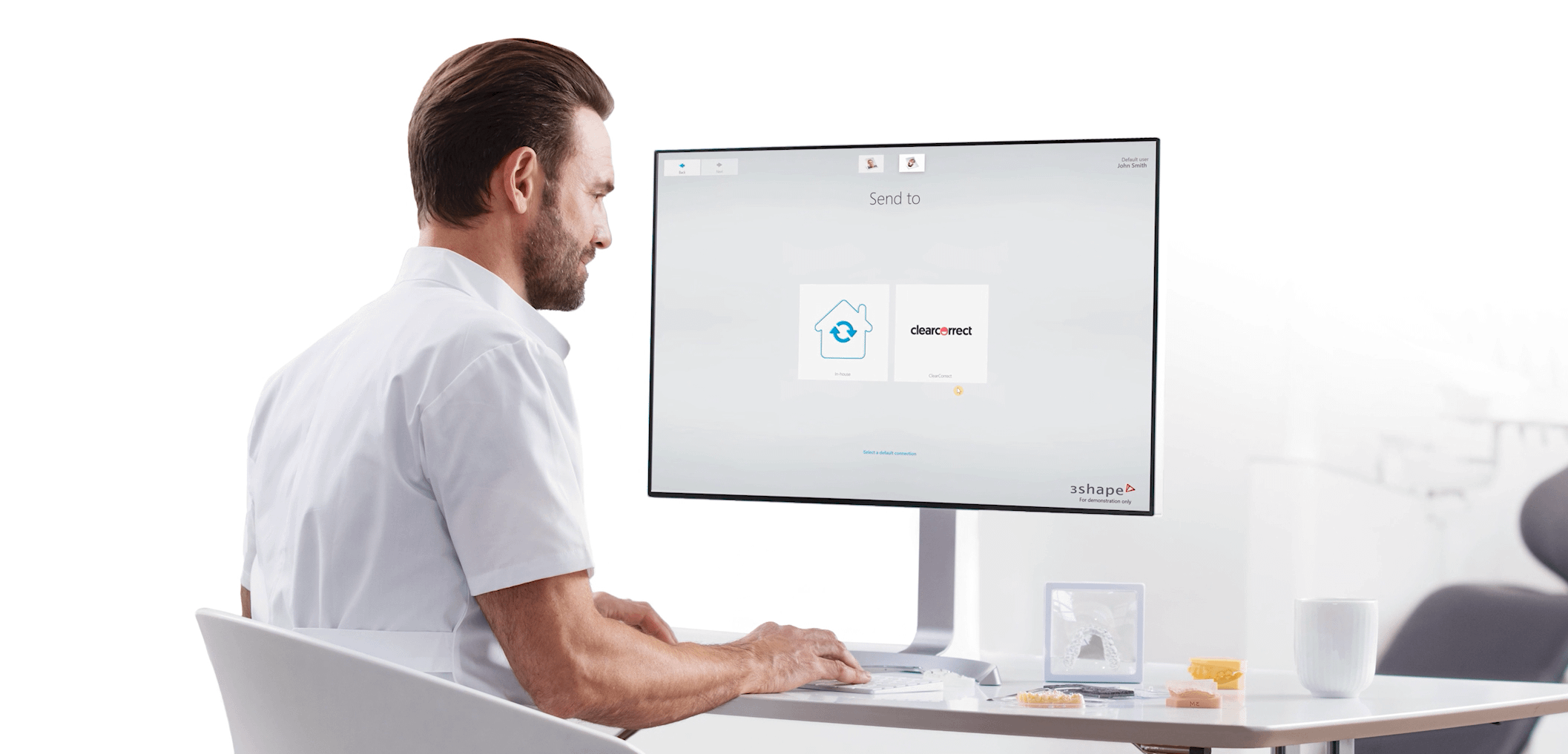 Engineered for smiles
Enter the clear aligner market by seamlessly pairing the trusted solutions of ClearCorrect and 3Shape.
Be a
ClearCorrect provider

 – it's easy with 3Shape TRIOS

The demand for clear aligners is rising sharply. 3Shape TRIOS makes it easy for you to provide ClearCorrect treatments. We've pre-installed a ClearCorrect treatment option in your TRIOS intraoral scanner.
Take advantage of a
TRIOS-exclusive workflow
We have simplified the workflow. You just choose the ClearCorrect option in your TRIOS and scan your patient. Your scans are instantly sent to the ClearCorrect Doctor's Portal. It's a unique-to-TRIOS workflow for you and a fast start to treatment for your patient.
Increase your
case acceptance

with TRIOS Treatment Simulator

Seeing is believing! With ClearCorrect-branded TRIOS treatment and tooth whitening simulator app, you can, you can share with patients their envisioned treatment results.
Build your
clear aligner expertise

with easy access to educational content

Whether you are new to clear aligners looking for tips and ideas, ClearCorrect has a free educational portal. On it, you can find more information about the unique integration with 3Shape TRIOS.
Ready to become a ClearCorrect provider?
Find out for sure if the exclusive ClearCorrect and 3Shape TRIOS workflow is right for your practice. Get a personalized demo from an expert.

Book a demo

Contact your reseller regarding availability of 3Shape products in your region or country.