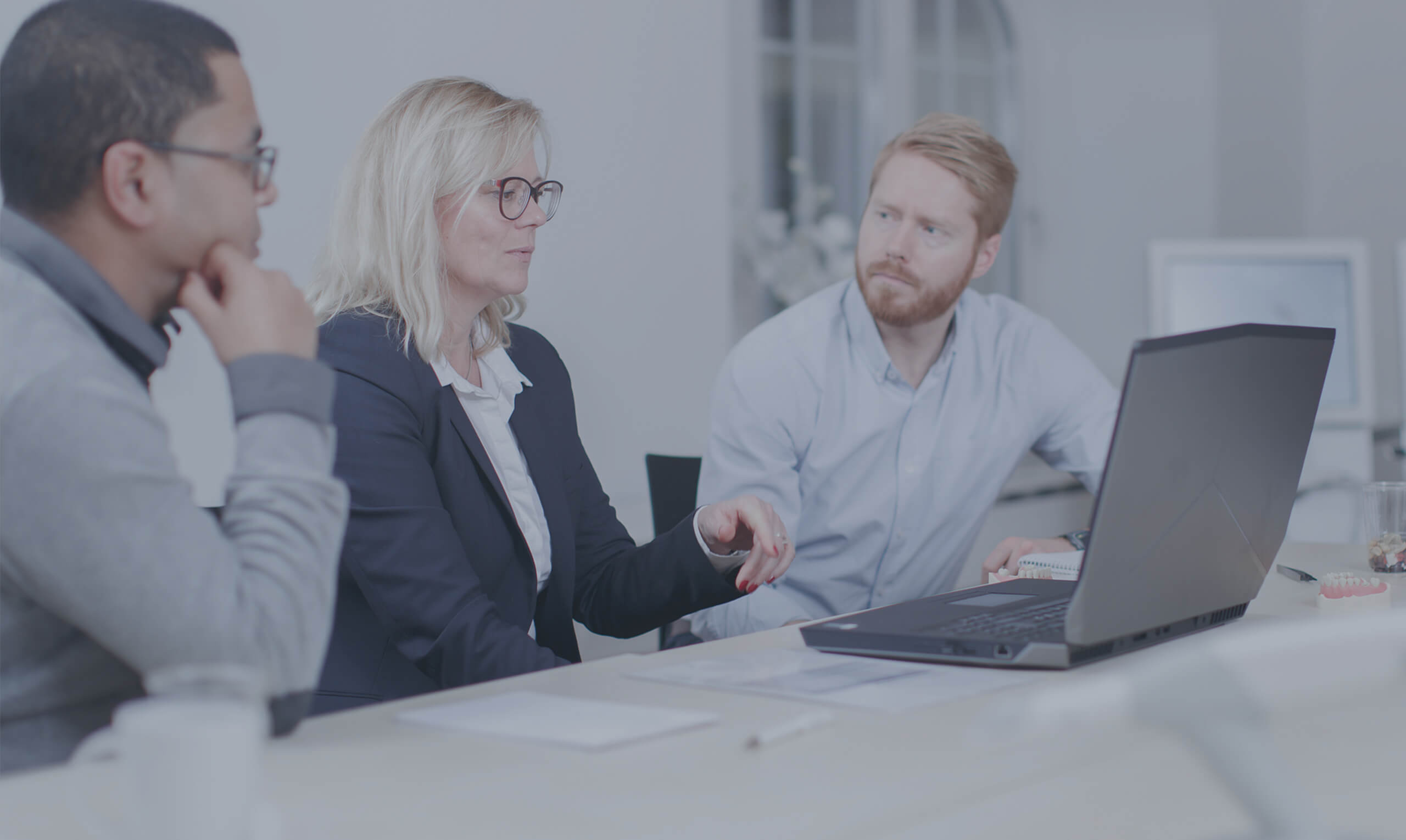 Our trainings in North America
Take part in our unique 3Shape Academy Trainings to ensure that you get the most value from your 3Shape solutions. The Academy provides you with the latest tips and tricks and best practices to enhance your user experience and build your confidence with digital dentistry.
3Shape Academy North America
Our hands on practice-oriented trainings will get you up to speed on the newest 3Shape technology and workflows so you can offer your patients a fast, comfortable and predictable treatment experience!
Virtual classrooms
Get a great, hands-on experience of the 3Shape products virtually, and learn from our experts from the comfort of your own home or office.
Live webinars
If you are new to 3Shape's solutions, these demonstration courses cover a variety of applications. With limited spots you get a personal experience and time for Q&As.
Software training
If you are a customer that has purchased one of our advanced software packages, these 1:1 training courses will teach you how to get the most out of your investment.
Schedule Clinic Training
Chat with an expert
If you are a user who have already received training but need a quick review, you can chat with 3Shape experts and ask any questions you may have.
Remote installations
Ensure your equipment is installed correctly. Connect with a 3Shape expert to start your journey assured your software is set up properly.
Covid-19 update
Due to unforeseen circumstances and travel restrictions, our facility-based courses are postponed until further notice.
 
Thank you!
Training location
430 Mountain Ave, Suite 205
New Providence, NJ 07974
United States
E-mail us
If you do not see the course of your interest, feel free to contact us.
P: 908-867-0144
Dealer partner training
We value the close relationship with our dealer partners across the world. If you work for a 3Shape dealer partner and need training on any of our products, or if you just need to get in touch with our training team, we would love to hear from you.