Copenhagen, February 24, 2022 – 3Shape to provide hands-on demos of the brand new 3Shape Unite platform and latest software and scanning solutions at LAB DAY 2022 in Chicago.
During the show, dental lab technicians and practitioners are encouraged to come by the 3Shape booth to review, discuss, and demo the latest 3Shape solutions. Discover hands-on how 3Shape technology optimizes your workflows and drive productivity.
3Shape will also deliver free lectures and training at the three-day event. Attendees should register in advance for sessions.
What to see and do in Chicago?
3Shape Unite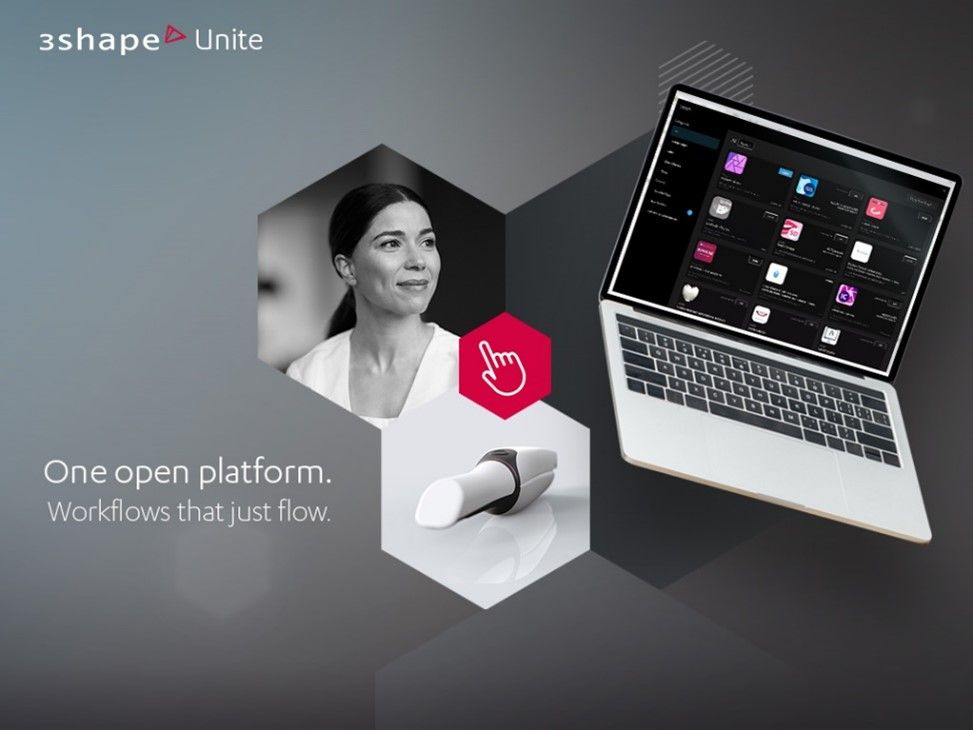 Explore 3Shape Unite – the innovative new dental platform that enables labs to be discovered and marketed directly to thousands of doctors using 3Shape TRIOS. On 3Shape Unite, labs create their very own profile complete with bio, images, and video. On the platform, labs are listed as apps which doctors can search for, and instantly connect to. In addition, with the new Unite and Dental System software integration, labs can take advantage of real-time chat with doctors, a case timeline for tracking case progress, and much more. Labs can also create a bespoke customized TRIOS order form to only include the indications and materials they work with. The TRIOS order form is used by dentists to order work from labs.
3Shape Dental System 2022
Demo the upcoming 3Shape Dental System 2022 and take a huge leap in addressing the everyday challenges labs face. Software tweaks and revamped workflows enable lab technicians to provide superb results more efficiently and cost-effectively.
3Shape Dental System 2022 highlights:
Virtual Preparation - Control every part of the process and create a realistic virtual preparation with revised temporaries workflow.
Web case 3D preview - Provide a link of the scanned and designed case to your dentist for a smooth communication and transparency.
Denture on implants - Expand your range of digital indications. Use highlighted positions of implants to properly plan the design. Software will prepare screw holes for implant supported denture or preserve exact space for STUD attachments in overdentures
New Sculpt Features - Unleash your creativity with new powerful options in "Sculpt."
Models for Articulator - Print the case in the exact position for workflows requiring a physical articulator.
Generation Red E4 Lab scanner
The E4 lab scanner takes labs to the next level with an accuracy of 4 microns (ISO 12836), suitable for implant cases, and a full-arch scan speed of just 9 seconds. New "Enhanced detail" option enables significant enhancement of scan quality for selected workflows.
Demo the E4 and all 3Shape scanners including 3Shape TRIOS at LAB DAY 2022.
Don't miss the 3Shape Press Conference – Feb 24 – 09.30 CST – booth J-16 K-17
Join 3Shape Senior Vice President of Product Strategy, Rune Fisker, for the LAB DAY opening press conference. Rune will present the latest and greatest innovations from 3Shape and discuss what to expect from digital dentistry in 2022.
LMT LAB DAY 2022 - Hyatt Regency Chicago, USA.