For your lab, being a strong digital partner means more than designing great restorations. It's about customer service, transparency, and being there when your customers need you.
The new 3Shape Dental System 2021.2 along with the just-launched 3Shape Unite platform for dental practices, delivers a best-in-class workflow and transparent connection between your lab and practices. It brings new communications and workflow tools to enable you to provide not only terrific restorations but first-class customer service too.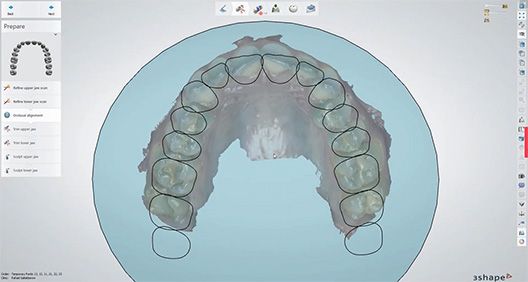 We've optimized the workflows and added exciting new tools like real-time communications with chat, an auto case status update timeline, and a do-it-yourself profile builder for your lab on the 3Shape Unite platform.
Now you can market your lab directly to 30,000 + digital dentists that will come to use the 3Shape Unite platform. You can enrich your Unite lab profile with a business logo, photos, videos, and a detailed description of your lab including the products and services you offer.
New functionality in the Dental System 2021.2 also notifies you when practices request to connect with your lab. And when you do accept, all relevant practice details are automatically populated in your 3Shape Communicate.
The new 3Shape Dental System 2021.2 is much more than unleashing your lab's creative potential with our industry-leading CAD design software. It's enabling you to provide first-class service as a strong and seamlessly connected digital lab partner.
Remember, to update to Dental System 2021.2.