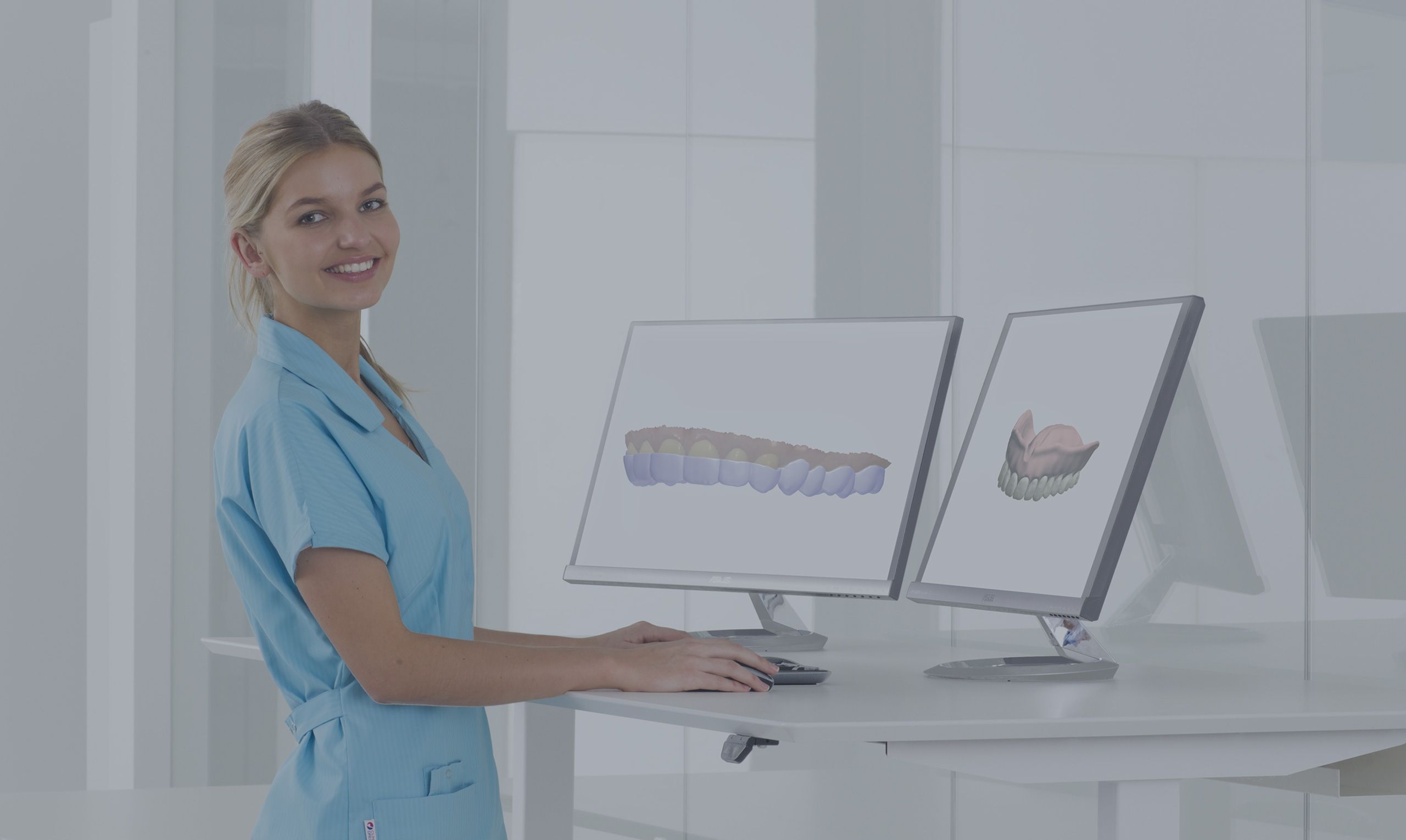 Featured indications
Going digital does not only make for quicker workflows, it also allows you to expand business. We've featured a few of the most exciting dental indications below, to give you an idea of what you could be working on when using our CAD/CAM solutions.
Digital dentures
Are you producing dentures the conventional way? Our advanced CAD/CAM denture software delivers razor-sharp accuracy with reproducible results. You can now digitize production of full and partial dentures for better comfort, fit, esthetics and strength – and at a much lower cost than a conventional denture workflow. For both labs and denturists.
Explore
Dental sleep
For effective and comfortable treatment of sleep disorders, you want optimal appliance fit. By integrating sleep appliance manufacturers into our TRIOS workflow, we've made it possible for you to get patients into sleep disorder treatment superfast. You can scan, send and start treatment with just a few clicks – all with TRIOS accuracy and automatic bite registration.
Explore
Clear Aligners
Want to get started with clear aligners? It is one of the fastest-growing areas within dentistry and also, the days of analog treatments are numbered. Getting into this with our digital open clear aligner workflow is one of the best ways to start growing your business. Calculate your return on investment and let us show you how to exactly get started.
Explore
Want to see more?
Our software supports dozens of different indications, from clear aligners to crown & bridge or planning of fully edentulous implant cases. Do you want to see it in action? We'd love to show you.
Request demo
Contact your reseller regarding availability of 3Shape products in your region or country.